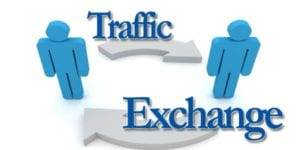 In my Hit Leap Traffic Review, you will see one of the hardest things a website owner can face is getting quality traffic to their website. Many of the older ways to get traffic have slowed down.
Due to this, many people opt for programs such as Hit Leap Traffic to speed up the process. You will see why this and many other traffic exchange companies will not give you organic hits to your website, and will further decrease your website rankings as such.
But is Hit Leap Traffic legit?
Hit Leap Traffic Review
Name: Hit Leap
Website: https://hitleap.com/
Price: Default hits
1000 minutes- $0.25
10000 minutes- $2.5
Anonymous Hits
1000 minutes- $2
10,000 minutes- $15
Custom URL hits
1000 minutes-$3
10,000 minutes- $19
Owners: Hit Leap Ltd.
Overall Rank: 80 out of 100
Hit Leap Traffic Overview
Hit Leap Traffic is an online traffic exchange service. This program works by connecting people who want to promote their websites with other people with websites.
The idea behind this program is for two website owners to mutually exchange their viewers to optimize traffic. Website owner one will show website owner two 0r his viewers and vice versa.
Once you sign up with Hit Leap, first of all, you will have to submit your website URL to the network. Once you do this, nothing happens. This is because your website has no minutes accrual.
To get generated traffic with Hit Leap, you must acquire minutes for your website. How do you do this?
To accrue minutes you need to connect with existing links on Hit Leap network. These links are URL's to other websites that have reasonable minutes.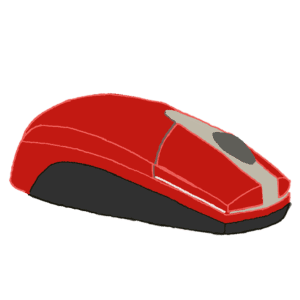 You click on a Hit Leap website for the clicks and minutes to count. Now you are done with looking for minutes.
The next thing you will do is to spend minutes putting your website URL to the public domain in order to get a certain number of traffic and hits. Once the target hits are acquired your minutes will automatically finish and you will have to accrue more minutes in order to spend on more traffic and hits.
In the long run, using Hit Leap Traffic seems like a viable means of generating hits for your website. After all, using a traffic exchange service has always proven to be a reliable way to generate more eyeballs to your website, but does it help your business?
However, this comes with a condition that the service should be regulated in a proper and professional way. When the program is poorly regulated you will wind up with poor traffic that delivers no meaningful results.
The Good and The Bad
Just like any other traffic exchange service in the market today, Hit Leap comes with both the advantages and disadvantages. But which one outweighs the other? Let's take a look.
Pros
#1. You will get traffic to view your website.
#2. Their website is easy to use and navigate through.
#3. The website offers you both free and paid subscriptions. This way you will be able to choose a package that best fits your budget and needs.
#4. Referral commission when a member you refer buys traffic.
Even so, Hit Leap has some more serious questions that present themselves as cons. Let's take a look at them.
Cons
# 1. There have been concerns among Hit Leap users concerning the quality of traffic generated. While you can run the Hit Leap Viewer on the background and view websites for other members in the platform, you will have saved a lot of time. However, by doing this, you will not get a clear picture of the type of traffic you are going to receive.
In most cases, you are going to receive passive traffic from people not interested in the content of your website. This way your visitors will not buy your products thus ending up in loses. All these aspects point out that Hit Leap traffic is bot-generated.
#2. Another downside to this program is that you must download the Hit Leap team viewer. This can come with installing a foreign program on your computer. This makes it very important to have an antivirus program running on your computer.
#3. If you are looking for SEO to build your business, this is something you have to think seriously about. The search engines do not favor traffic exchanges because it is not organic traffic.
#4. Bounce rate is a SEO factor, Traffic exchanges would increase your bounce rate thus decreasing your website rankings in the search engines.
Do you want to take that risk?
Who is Hit Leap For?
Hit Leap, just like any other online traffic service, is for any individual with a website aiming to increase traffic. This way you will be able to get more clicks on your website which can translate into more website clicks. Additionally, Hit Leap comes in handy for internet marketers looking for free traffic and are on a low budget and are hoping for someone looking to leave their business and join yours.
Hit Leap Tools and Training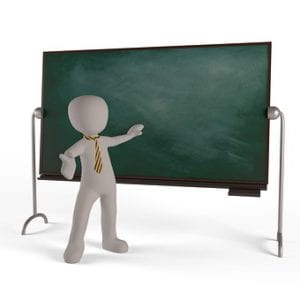 Unlike other traffic service providers, Hit Leap has no tools that you can use apart from the Hit Leap Team Viewer tool that you have to install on your PC. The program offers no training of any kind.
Hit Leap Support
Hit Leap has a page dedicated for support on its website. Even so, there is very minimal support offered to clients by the website.
The support page comes with a FAQ that offers very little help to a client. On the other hand, there is a direct email line for the customer support team. Likewise, the customer support team will take long to reply to your emails.
Hit Leap Price
As mentioned before, Hit Leap offers you two types of subscription. One is free and the other one is a paid subscription. For the paid subscription, the website offers 10 slots for $9, 25 slots for $21, 50 slots for $39 and 100 slots for $69 on a monthly basis.
My Final Opinion of Hit Leap Traffic
It is clear that Hit Leap generates traffic for a website. Once you sign up to the program you will increase your website traffic, generate more website clicks and even maybe increase your website views and maybe make a sale or two.
However, traffic exchange traffic is generally of poor quality. So, if you are looking to generate slow clicks and earnings with poor quality traffic, Hit Leap is the place to be. Your business would not grow the way you would like.
Hit Leap at a Glance
Name: Hit Leap
Website: https://hitleap.com/
Price: Default hits
1000 minutes- $0.25
10000 minutes- $2.5
Anonymous Hits
1000 minutes- $2
10,000 minutes- $15
Custom URL hits
1000 minutes-$3
10,000 minutes- $19
Owners: Hit Leap Ltd.
Overall Scam Rank: Not a scam, but poor quality traffic
VERDICT: Legitimate But Not Effective.
Whether you need more money from traffic, or just want to make more money, I can help you with affiliate marketing and you can start learning for FREE! the best way to sustain your business is through organic traffic that would keep your rankings up and brings in sales on autopilot.
Become a part of a growing Community & Turn Your Passion Into a Successful Affiliate Marketing Business. Get started here. It's Free!
Related Video: