I like all of the online home-based business opportunities because of the variety they provide which is something that each one of us should not take likely.
I'm talking about variety both in the opportunities and in the industries or business models that can be used to get started.
20 years ago if you wanted to start your own home-based business, you wouldn't be talking about using the Internet.
You would be looking at providing a service or a product that you created or from a business opportunity you joined.
For example, mothers that want to stay home with their kids would start their own daycare business out of their house. Couples that wanted to create extra income might join a network marketing company such as Amway or Herbalife.
There are always plenty of opportunities, but the way in which those were implemented didn't have the variety that they do today. That's what I want to take a little closer look at in this article.
What are some of the best online home-based business opportunities based on various business models, the opportunities themselves, and using the Internet to develop them?
Are you looking for a way to make money online?
Click here right now for instant access to our free training videos where we'll show you exactly how we did it ourselves starting out as complete beginners without ANY prior knowledge or experience in marketing online whatsoever!
Network Marketing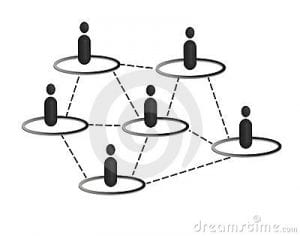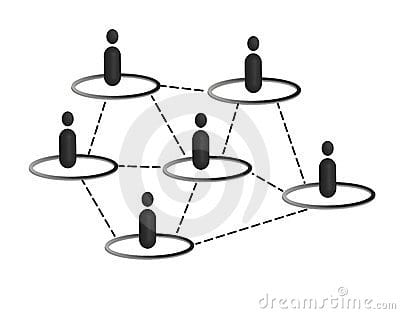 Since I just mentioned network marketing let's take a little closer look at it.
Whereas failure used to be a common theme in network marketing or MLM in the past, today Internet marketing has totally changed that.
For one thing, you now have options to choose between selling physical products are Digital Products.
Let me explain the difference.
A physical product might be a vitamin, a diet product, makeup, basic commodity items such as house cleaners, and so on. These would have to be shipped to both the distributor or the customer from the network marketing company.
Digital Products would be something that's accessed 100% on the Internet. Training products would be an example of this. Membership sites where you log online to access your products would be another.
There is no shipping involved, and the commission margins tend to be a little higher because of this. Also, the fact that there's no ongoing manufacturing cost is a benefit to digital product MLM programs.
I'm not here to promote a particular network marketing business. Network marketing uses a direct sales model to get their products from the manufacturer out into the marketplace via distributors.
Direct Selling would be a good place to do some research. Business For Home is another good site to check out.
Provide Your Own Service
The Internet has provided a significant number of opportunities for people to provide a service to other Internet marketers. There are many things that need to be done online that people do not know how to do or do not have time to do themselves.
You can turn this need into a business of your own and do it online from the comfort of your home. Here are a few of the things in need right now…
– copywriting
– blog writer
– graphic designer
– website builder
– telemarketer
– social media manager
– virtual assistant
And so on. Virtually anything that needs to be done on the Internet can be turned into your own online home-based business.
Are you looking for a way to make money online?
Click here right now for instant access to our free training videos where we'll show you exactly how we did it ourselves starting out as complete beginners without ANY prior knowledge or experience in marketing online whatsoever!
Affiliate Marketing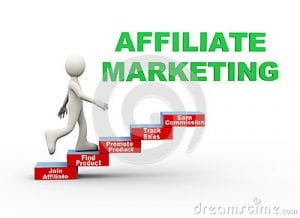 In the rest of the article, I am looking specifically at starting a home-based business of your own as an affiliate marketer.
How do you make money?
Pay Per Click
This is often thought of as the Google AdSense model for making money in affiliate marketing. However, there are other programs, and I'll mention a few of those in a minute.
First, you choose to join the affiliate program and set your account up. You then choose from various ad sizes and can customize those with certain keywords and colours.
In the case of Google, you place a snippet of code on your website or blog, and Google develops a list of advertisers off of that that is instantly displayed on your web page.
When people click on the ad, they get a commission. In Google's case, the commission is 68%. Other PPC affiliate programs include Bidvertiser, Chitika, and Infolinks.
Cost Per Action
You get paid to drive traffic to a website and get your visitor to perform a particular action. The most common of these include getting paid for leads or getting someone to download software.
Just like the PPC business model, there is no purchase required for you to make money. Your focus is on generating traffic and getting your visitors to complete the required action from the affiliate merchant you're representing.
The best way to start this is to join an affiliate network. CJ.com and Max Bounty come to mind. Visit Offer Vault for excellent training and other affiliate networks you can join to get started in cost-per-action affiliate marketing.
Pay Per Sale
This is my personal favourite. Basically, you get paid to sell products for an affiliate merchant.
Amazon was one of the first affiliate programs 20 years ago. Now today there are thousands if not millions of affiliate programs you can join.
I am a member of Wealthy Affiliate and like to sell their membership products. This is a good way to make money on the initial sale, and also residual income every month my customer's membership is active.
You can sell both digital and physical products online. As an affiliate, you don't have to handle the products or any of the customer fulfillment on them. The merchant is going to provide you with the necessary marketing tools, as well as take care of your customers, once you sell the product.
These are several online home-based business opportunities to get your mind working. I know I have said a lot, but in some ways, I have barely scratched the surface of the many different ways you can make money on the Internet by starting an online home-based business of your own!
Working Online From Home A Proven 4 Step System
See the 4 steps to working online from home & earn residual income