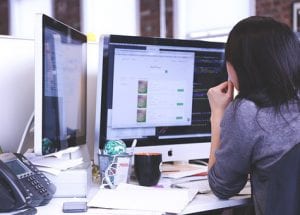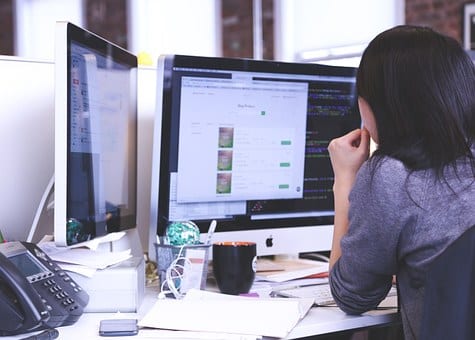 Many people starting out want to know what is the top affiliate marketing program they can join and how much would it cost them.
This one is my no. 1 recommendations you can join for free first and see if it is what you want.
If you decided to join, I will meet you inside and guide you along the steps that I take to build a successful business and is working for me.
I personally like "the top lists" for just about everything including affiliate marketing.
This kind of lists can be used as a starting point to determine a specific affiliate program that you might join to make more money.
In determining the top affiliate marketing program, you need to look at the criteria being used to establish what the top program is.
With that in mind here we go with some of the most important ones!
1. Commissions.
Affiliate marketers deserve to be paid well for what they do.
Without a doubt, Google Adsense pays out a lot of money to their affiliates every year. Over $1 Billion Dollars and they give back 68% of the revenue collected to their affiliates. This is a pay per click affiliate program.
Amazon is the largest affiliate program in the world and they pay out big money in commissions. You can sell both physical and digital products as Amazon affiliate which really opens up your options.
Here are a couple of things to keep in mind in regards to getting paid to be an affiliate. Often times selling digital products pay more in commissions then selling physical products do.
That is to say, you will earn a higher commission rate. You may or may not always make money?
How and why?
Digital products have no manufacturing costs. Once the product is created it is done.
Clickbank is the largest digital affiliate marketplace online. It is common to find commission rates of 50% to 75% there.
So for example, if you sell an ebook that costs $20 and pays a %75 commission rate to you your payment will be $15 less any merchant or network fees.
You may earn considerably less per sale on physical products, but the payment could be way higher. For example, if you sell a $5K entertainment center that pays 5% commission you would earn $250 for the sale.
Selling big-ticket items is a way to earn big money as an affiliate and there are plenty of physical and digital products you can become an affiliate to do that.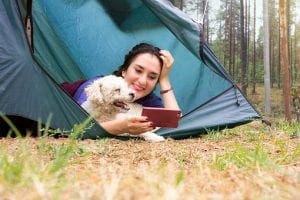 2. Networks.
An affiliate network gives you access to multiple affiliate programs with one identification number.
For years, the top affiliate network for digital products has been Click-Bank. This is free to join and with one identification number that can be inserted into any product URL, you have instant access to thousands and thousands of digital products to sell.
A really good website to go and learn about affiliate marketing, and find access to some of the top affiliate networks is Offer Vault. I would put this on any list of top affiliate programs just because of the information they provide and the access they give you to the really top affiliate networks.
At Offer Vault you are going to find the cost per actions affiliate programs. This is also referred to as CPA offers and you are not selling anything. You are only asking for information.
There are affiliates earning 7 figures per years doing CPA affiliate marketing.
3. Affiliate business model.
You basically have five ways to make money as an affiliate marketer. You should keep these in mind when you're looking for the top affiliate program.
– pay per click
– pay per lead, also known as cost per action, or CPA
– pay per sale
– two-tier affiliate programs
– start your own affiliate program
Here is a basic premise about affiliate marketing. The more you are asked to do by the affiliate merchant for that transaction the more you will earn.
If you are doing PPC ads with Google Adsense and the ad cost $1 for the click you will earn .68 cents.
If you are asking for an email address only on a CPA offer you might be paid $1 for it. If you have a 3-page form that needs to be filled out you might earn $100 or even more.
As I mentioned selling big ticket products is a way to earn big money on way sale. There is a skill to affiliate marketing and pre-selling that comes into play the more you are asked to do.
Starting your own blog and pre-selling is a great strategy for doing affiliate marketing the right way. I am doing that here on my Make Money Tips blog. It is a niche I enjoy and I hire a blog writer to help with content so I do not have to do all of it myself.
Many affiliate marketers will start with a specific business model and then branch into other models. A Google search is going to help you find the top affiliate programs for each specific business model.
This is time well spent because it will help you zero in and find a specific program based on the type of affiliate marketing you want to do. You can then choose the top affiliate marketing program for that business model and join it, often times for free.
My Pick For Top Affiliate Marketing Program
If you are searching for the top affiliate marketing program, I suggest you take a look at Wealthy Affiliate. This business is my No. 1 Recommendation. You can join for free and test drive this business and see if it is a good fit for you.
Please leave your question or comment below, I would love to get your feedback.
Related Video On Affiliate Marketing
Read this article about affiliate marketing! Does affiliate marketing have a bad name?