In this Xyngular MLM review, we hope to show you the facts before you make the commitment. Not all MLM companies are the same, and you need to be as careful about finding the right one to work for just like you would a traditional job.
This takes more research than just what is presented in this review. While we cover the facts, we may miss something that may be important to your decision-making process. That is why you start here when you do your research so you get off on the right path and have solid footing to work with.
To find out about Xyngular just continue to read our review. It will give you the facts in the little space it has to operate.
It only takes a few minutes to start your research. If you want to make a good decision, gather as much good and bad information as possible and see for yourself if the company is good to work for or not.
What is Xyngular?
This company was started in 2009 and was founded by Marc Walker, who may be well known already for his extensive MLM work in the past. He may still work with CEO Russ Fletcher as the two work well together driving the company to quick and steady profits.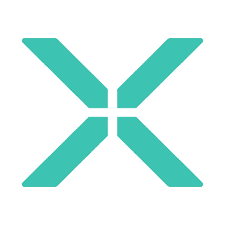 They are one of the fastest-growing companies to sign up with, as they have expanded from 29 markets to 34 in a very short time. They also produce approximately $100 million in revenue every year.
This Lehi, Utah based company works hard to be a success, and it uses the health industry to achieve that objective. Their product line goes from weight loss to vitamins supplements, to detox formulas. They also produce fat burning tablets and fruit blend crystals.
The one catch to their product line is that their products are not approved or endorsed by the FDA. The company also states that you should talk to your doctor first before buying and using their products.
While many other MLM companies do not tell you those things, it is still a red flag because they are admitting their products may not work for you. You take your chances when taking their products.
Xyngular MLM Review: How Does It Work?
If the MLM business strategy did not work or generate a lot of money for the company, no one would use it. Because it does do that, most companies do not stray from the MLM party line.
Xyngular is one company that won't back the MLM strategy. You have to sign up and pay a $14.95 for the membership level and $49.95 for the distributorship level.
After paying those fees, you still have to purchase the different product packages in order to sell to your potential customers. Those starter packs can cost either $391 or $643.40. The latter kit gives all of the contents of the first kit plus more items. There may be more packs to choose from.
Then while you are selling those products, you need to recruit. This is a typical MLM business using the standard MLM playbook. You are not going to get away from recruiting at this company.
One good thing about this company is that if your customer decides to buy online, you still get credit. They have to go through distributors website to make their purchases.
Also, to save on retail prices you just pay the $14.95 fee, become a member and enjoy paying wholesale prices which can save you over $100. To stay active you have to generate 40 PV points every month and you do that through making more purchases.
Can You Make Money With Xyngular?
It is hard to say. The $14.95 membership fee does save you a lot of money and makes sure you can earn something from selling the products you buy at wholesale. You may be able to make some money after spending some to cover the costs of the different product packages.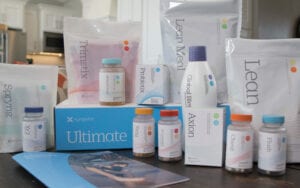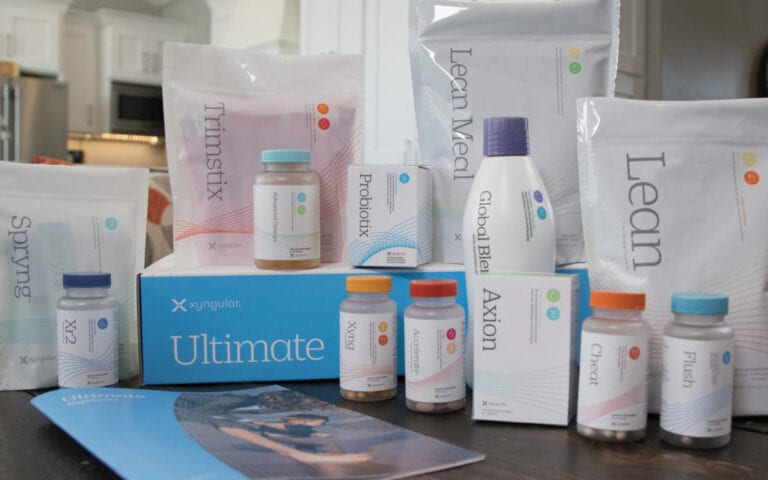 Then you have to consider the monthly payments you have to make in order to reach the stay active PV point threshold. If you cannot sell that product, you are going to be losing money every month just for the privilege to sell Xyngular product lines.
Not to mention, you are competing with your customers as they have the opportunity to sign up and be a member. Once they do that, they do not need you and can buy at wholesale just like you can.
This may be a good trick to bring in more customers, but it is a little underhanded to the sales reps who work hard. This is all for a product that may not work for everyone. Some customers have reported side effects that have left them in worse condition than when they started using those items.
Examples Of How To Make Money With Xyngular
This is a standard MLM corporation so your examples of income will be in the standard MLM fashion. First, you have to be able to sell snow to an Eskimo if you expect to move these overpriced products.
That is the first way to make money at Xyngular. Then you get to make money off of the work efforts of your recruits. These commissions do not look to be high but you can earn up to 8 levels deep.
There are 4 ranks in the company, Manager, Director, Executive and Ambassador, and There are 4 ranks in the company, Manager, Director, Executive and Ambassador,
Then you have the standard bonuses that are designed to motivate you to work hard and recruit a lot of hard-working people. These bonuses come with their own requirements and restrictions
If you want to make it with this company, you are going to need to establish a new market, or find territory in an old one that has never heard of these, or other health and beauty products.
Xyngular MLM Review Pros & Cons
Pros
People like the product
They have over 300 positive BBB reviews
Work your own hours
Be your own boss
Low membership fee
30-day money-back guarantee
Cons
Pay to play
Low membership fee high cost of products
Overpriced products to sell
Customers can get wholesale prices and do not need you
Auto-ship issues
Not all customers like the product and complain
Unhealthy ingredients in products
Around 90% of sales reps do not make any money.
Any Negatives? Beware of Lawsuits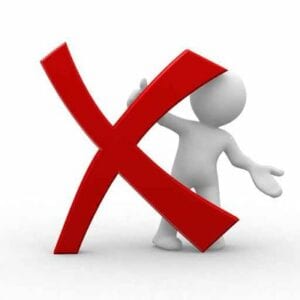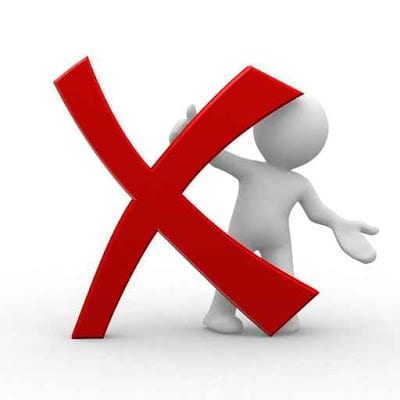 We have not heard of or seen any lawsuits filed against this company. That does not mean their products are the best or that their company is full of integrity or character. Instead, it just means that they have been able to watch their legal steps and stay out of trouble with law enforcement.
There are, on the other hand, some negatives to discuss. The first one is not generated by the company, but by a couple of reviewers. Both reviewers' websites list a 2020 copyright date but one gives records an A+ BBB rating while the other records an F. Which one is telling the truth is anyone's guess.
Then there are the unsafe ingredients in those products. The company uses Senna Leaf and Konnyaku powder, Green coffee bean extract, Bitter orange extract, and Yohimbe bark extract. Yet several health agencies say those ingredients are unhealthy and actual health hazards.
Next is the supposed 30-day money-back guarantee. There have been lots of complaints about not receiving the refund promised. The company starts that 30-day clock when you order regardless of how long the products take to get to you. So you do not actually get 30 days to try their product.
Is Xyngular MLM Legitimate?
Yes, it is legitimate and legally it is not a scam. It is an established company that does provide the products it represents to its customers. Xyngular may not use top-notch and healthy ingredients but then they are not making a lot of claims about their products, and they tell you to talk to your doctor first before trying.
As for the earning money department, this is a standard MLM corporation that uses the MLM playbook to a T. Over 90% of the people who sign up make anywhere between $0 and $423 every year.
Yes, you read that right. Less than $1,000 every year. How much they payout is anyone's guess but they need to maintain 40 PV points every month so they are paying out as minimum of $480 every year to stay in business.
You do the math and make your determination if the company is legitimate or not.
My Final Thoughts on this Xyngular MLM Review
There is a good chance that you will make some money working with this company, but you have to be good and not give up at the first sign of trouble or difficulty. People seem to like the products even though Xyngular uses ingredients that may damage their health.
To work with this company or not is a question you have to answer. They seem to pay according to their compensation plan even though it may be a bit difficult to understand. But if you can recruit then you should do well.
People want to be healthy and will purchase different products to help them obtain their health-conscious goals. You can be there with this product when they need something new to try. Its a gamble, but then all business ventures are a gamble.
PS: No credit card needed!
Xyngular MLM Review
$49.95
Pros
Some people like the product
They have over 300 positive BBB reviews
Low membership fee
Cons
Auto-ship issues
Around 90% of sales reps do not make any money
Unhealthy ingredients in products
Customers can get wholesale prices and do not need you