The immune system plays a vital part in maintaining overall health and preventing disease. Can you imagine you can help people do just that and make money doing so? We will look at this 4Life MLM review and see if that is the case with this business.
The immune system is a network of tissues, and organs that work together which protect the body from harmful bacteria, fungi, viruses, and disease, and by taking care of it, you reduce the risk of developing illnesses and infections by taking care of your immune system.
Full Product Overview Of 4Life MLM Review
Product Name: 4Life
Product Type: Health and Wellness MLM
Owners: David & Bianca Lisonbee
Price: $146.00 starter pack
Best for… Entrepreneurs and Multi-Level Marketers
Ratings: 4
Disclaimer:
Please keep in mind as you read my 4Life MLM Review, that I am not a member or an affiliate of 4Life MLM, This review is based on research and information available online in the public domain. Any opinions and conclusions may not apply to all persons or situations. So read this review in its entirety and you make your own decision. It might be helpful to read other 4Life MLM Reviews.
What is 4Life MLM?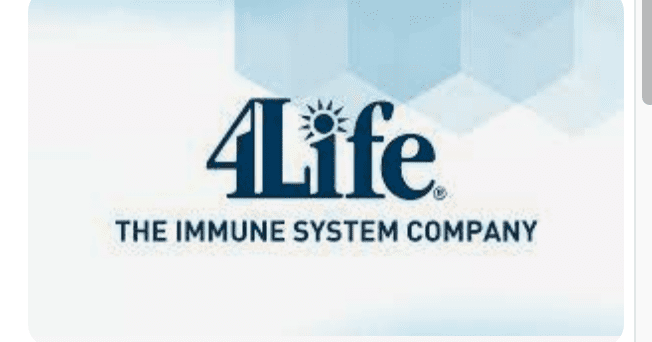 4Life is a multi-level marketing company that sells a wide range of health and wellness products that protects the immune system and provides an opportunity for anyone that seeks to build a business for themselves by selling their products and recruiting other members to do the same while building a team.
The company was founded by David and Bianca and operates in over 50 countries around the world. Their goal is to focus on immune system support, weight management, and general health. In 2020 their annual revenue grow to over 341 million.
How Does 4Life Work?
You can sign up as a distributor with the starter pack of $146, or the preferred customer enrollment pack for $250. You are responsible for building your business by recruiting members to sell their products, and by selling 4Life products yourself as well. Revenue is earned when you make a sale, and when your recruits also make a sale. This is like a pyramid-like structure and the bigger your team the more you will earn as you move to the top.
As a distributor, you are to attend company events that are held throughout the year, When you earn enough personal volume (PV), you qualify at an associate level which will earn you a website space on the 4Life portal where training is provided.
When you buy their products at wholesale price and they sell at retail price, the difference is what you allow to keep as your revenue. You have to maintain your active status as follows:
Enrollment of one person in the preferred customer program
Or Recruit at least one person who maintains an order of 100PV or more.
Your sale has to be 100 PV monthly
Can You Make Money With 4Life MLM?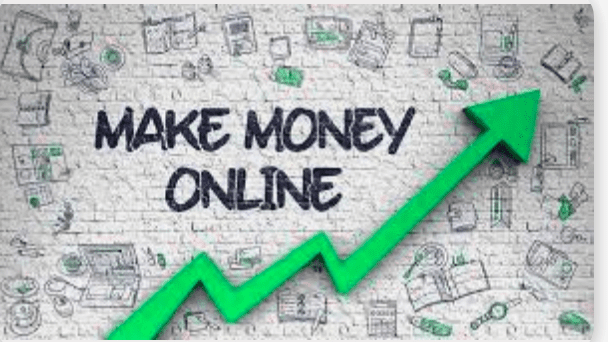 Yes, you can make money with 4Life, but like any typical multi-level marketing company, you must be willing to put in the time and skills in building your team by recruiting and must be able to sell their products and keep your personal volume to receive a decent income.
In 2020, the 4Life income disclosure stated that a distributor's average annual income was $698, with only 4.6% earning more than #1,000 per year, and o.5% earning more than $10,000 per year. The top income earners in the company, who make up just 0.1% of their distributors, earned an average of $620,197 per year. So if you feel you have what it takes to be one of the elite distributors, then 4Life is the business for you.
The Pros and Cons Of 4Life
Pros:
Good quality products
A Global presence
A strong company
Training and Support
Cons:
Limited income potential
High costs
The focus is based on recruiting
Legal issues
Is 4Life A Scam?
No, 4Life is not a scam, it is a legitimate business that sells quality products and makes money from those sales. Just like any other multi-level marketing company, they face criticism and lots of controversies. It is believed that the MLm business model is unethical, and the pyramid-like structure leaves the majority of its distributors with little or no income.
Are there any Negatives or Lawsuits against 4Life?
According to Truth in Advertising, TNA, their reputation was tarnished back in 2016, when the company was cited for being engaged in deceptive marketing. Some distributors claimed that the products could cure, treat and alleviate symptoms of certain diseases such as HIV/AIDS, Leukemia, Parkinson's disease, Down syndrome, and other conditions. They were continually monitored after those incidences.
In 2004, the Australian Competition and Consumer Commission (ACCC) sued 4Life, alleging that their company's business model was a pyramid scheme. The case was settled in 2007, with 4Life agreeing to pay a fine and modify its business practices. This was one of the biggest controversies surrounding 4Life back then.
Additionally, there were some complaints from their distributors about the high cost of joining the company and maintaining their active status. Some individuals reported that purchasing products and attending seminars to remain active was too high, which caused a financial strain and unable to stay profitable.
Final Thoughts
Selling products for an MLM may be a good way to earn some extra cash, to supplement your existing income, but it is not a business model that can earn you a full-time income. In fact, the statistics on MLMs have shown that only one percent of people make a full-time income and these are the people at the very top.
If you are good at recruiting and have a very large following, then you can do well with this business, keep in mind those that you recruit, a few of them has to do the same for you to rise to the top.
Over the years more people are creating a full-time income with affiliate marketing, and I suggest you take a look for yourself and see if it is something you may want to consider.
If you need help on how to get started, check out my #1 recommendation on building a successful business online. You can get access to hundreds of training videos, 24/7 support, professional consultations, private access to training guides, tools, personal private assistance, private message help, and much more.
PS: Click here to review my #1 recommendation in detail.
Working Online From Home - A Proven 4 Step System
See the 4 steps to working online from home & earn residual income