In this 5Linx MLM review, we see this again. Every once in a while, there is a company that will come into existence that will give the industry a black eye and a bad name.
MLM marketing is no exception to this rule. There will be at least one company that ruins it for all the rest when they adopt the MLM business strategy to make money.
That is not talking about the sales reps but the owners of the company. As you will see, the 5Linx company is giving MLM corporations a terrible name and sending their reputation even further down.
To learn more about this company, just continue to read our review. It is not going to be as excellent as the reputation that precedes it is not pleasant. While there are some excellent reviews out there, they do not come across as honest or legitimate points of view.
What is 5Linx?
This is a company that was founded on the principles of Freedom, Integrity, Vision, Success and Opportunity yet from what we have seen, the founders, Jeb Tyler, Jason Gluck and Craig Jerabeck do not practice what they preach, and that will be revealed later in the legal issue section.
Starting in 2001 the company seemed to have initial success making it the fastest-growing company on INC. 500 list for four years in a row, from 2006 to 2009. 5Linx is designed to sell other people's products that partner with other companies.
They do not make their own products but actually represent a myriad of other items that partner companies send their way. The concept behind this partnering is that if the company 'sells' high-profiled and in-demand products, it will be easier for its sales reps to make money.
It doesn't work that way as those products are not exclusive to the company, and those sales reps are competing with the same item only at a cheaper cost.
How Does 5Linx MLM Work?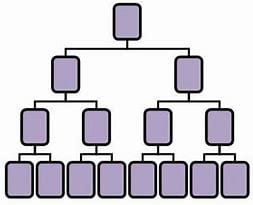 It seems that the process is straightforward. When you join the company, you are allowed to represent and sell the myriad of products they have available. Those products are not unique and are from other companies.
You are to go out and sell those products, or you can make your money by recruiting others. Then your downline helps you make money as you make a commission off of their customers whenever they buy a product.
That is the ideal concept, and the reality is it is going to take up to 50 people buying one product for you to make $25. There is a website, and the company does and does not have prices once you get to the right page. That will depend on the product you look at. Their products cover a large number of industries. As an example:
HOME Essentials
Energy
Telecommunications
Tech Support
Personal Security
Security Systems
Wellness
Business:
Payment processing
Energy
Mobile Marketing
Security systems
Satellite TV
Healthcare
You have diversity, but it is not as good as you think. You still have to find people interested in buying those products.
Want to learn how I earn my passive Income working from home?
Click here right now for our review, my personal help, and instant access to our free training videos where we'll show you exactly how we did it ourselves starting out as complete beginners without ANY prior knowledge or experience in marketing online whatsoever!
Can You Make Money with 5Linx MLM?
That is a good question. As it is with MLM corporations, the compensation plans are designed to have the money flow up, not down to you.
This one is no exception. If you recall reading only a few lines ago, when you recruit people, to make $25 you need at least 50 people to buy a product to make $25.
The bad news is that the company does not publish its compensation plan. You are signing up blind and that is not a good thing. Especially when you have to pay either $99 or $249 to have the privilege to sell the products they represent.
The former price is for the customer representative level and the latter price is for you to be an Independent Marketing Representative. The average commission per sale is about 50 cents. That means they want you to recruit so you can make more money
It is highly doubtful that you will make any money working for this company as they are not about selling the product but more about recruiting people. The company probably makes more through recruitment fees than actual sales
Examples Of How To Make Money With 5Linx MLM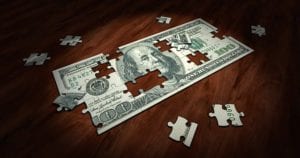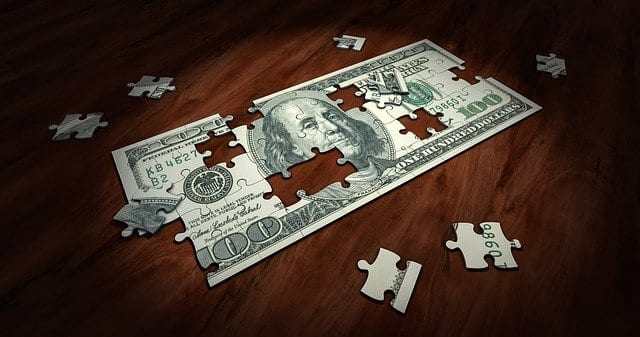 Technically there are two ways to make money at 5 Linx. One is by selling the actual products they have listed on their website. It is claimed that the average commission is 50 cents and that commission may go as low as 16 cents if you are not careful.
The other way to make money is by signing people up to become representatives. It is said that you will get a nice commission in the first 30 days. Signing up 2 people should net you about $250 and 3 people get you about $400, with signing up 5 you get $1,000. But that has to be in your first 30 days of membership.
After 30 days what you get is anyone's guess. The company does not publish its compensation plan. Then you will find the same products elsewhere on the internet and other media outlets for cheaper.
While those are examples of the ways you can make money you would have to work extremely hard to make enough to feed yourself each month. The word on the street is that this company is more of a pyramid scheme than an MLM corporation.
The Pros and C0ns of 5Linx MLM
Pros:
When the cons outnumber the pros you know you are headed for trouble if you continue to sign up at the company. There are only a couple of pros that try to make this company look good.
They do represent top-quality products
They have been in business since 2001 and won awards
Good commission initially
Cons:
These provide the heart of the issue and while you can always dismiss some cons due to employee or customer dissatisfaction or revenge, most cons can't be ignored, especially for this company.
No long-term commission split
Recruitment is the key
Sales commissions are extremely low
No transparency
Founders were arrested, charged, and convicted of crimes (do we need to say more?)
Want to learn how I earn my passive Income working from home?
Click here right now for our review, my personal help, and instant access to our free training videos where we'll show you exactly how we did it ourselves starting out as complete beginners without ANY prior knowledge or experience in marketing online whatsoever!
Any Negatives? Beware of Lawsuits
You do not really have to worry about the lawsuits as the federal government has taken care of that. But first the negatives. You are going to be working doubly hard to sign people up who in turn probably won't find a lot of people to sign up.
In other words, you are not going to make a lot of money and you have better things to do with your time.
Now when we looked at the 5Linx web page we found 4 different people named there as corporate heads. Those names were not the 3 names of the founders. The reason for this is that they have been arrested and those arrests came many years ago and as late as 2018.
We quote: "Jeb Tyler, 45, pleaded guilty Wednesday to a wire fraud conspiracy and to filing a false tax return" AND "Tyler and two other company founders — Craig Jerabeck and Jason Guck — were arrested early last year and accused of looting 5Linx and its investors of millions through shell companies and unearned bonuses" (link to information).
Since the company hasn't made any structural changes nor changed the way they pay commissions, we do not hold out much hope for the new group running the show. The company did restructure its compensation plan in 2015 but without their publishing the old and new ones there is no chance to see if the change was for the better.
Is 5Link MLM Legitimate?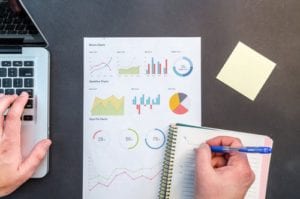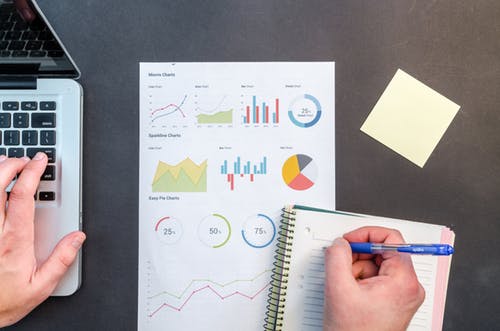 While there were some people speaking positively about the company, they did not have a lot of facts and figures supporting their claim. Their comments could not be verified through any legitimate means either.
All the research was able to turn up was anything but positive for the most part. In looking at the website, it is one of the sparest ones we have seen in a long time. No transparency should raise a big red flag, and with the illegal activities that went on, it is hard to make a claim that this company is legitimate.
There are products available, but the focus is on recruiting, not sales. That means they want to make money without really offering any product to their customers or their representatives. This is not a legitimate MLM company to sign up with.
Final Thoughts
It is a good thing that one bad apple doesn't spoil the whole bunch. There have been many people who have been successful at MLM marketing and have made a very good living. Unfortunately, there are those companies like 5Linx that seek to ruin it for everyone.
This company, even under its new leadership, has not turned over a new leaf and continues to give MLM businesses a bad name. The confession of one of the founders has not changed anything, and this is not a company you want to be involved with.
As of the time of this writing, it is not clear when the founders will go to jail. The media seems to have stopped writing about the case. But this is the danger of MLM marketing when the revenue is funneled up and not honestly to its workers.
Money does things to people and can ruin a good idea and turn good people into bad very quickly. I have seen this a lot in direct selling and the MLM niche particularly.
If you need help on how to get started, check out my #1 recommendation on building a successful business online. You can get access to hundreds of training videos, 24/7 support, professional consultations, private access to training guides, tools, personal private assistance, my personal help, and much more.
PS: Click here to review my #1 recommendation in detail.
Working Online From Home - A Proven 4 Step System
See the 4 steps to working online from home & earn residual income