It makes sense that if you are going to get into affiliate marketing you want to look at taking affiliate marketing classes.
Although affiliate marketing is a very profitable business model it's not something that most people really understand.
I know from personal experience that the idea of making money selling some product seems appealing, but it's also overwhelming trying to figure out how to get started.
In this article what I want to talk about is the training that you need in affiliate marketing and exactly what you should be learning. I'll also suggest where you can go to get high-quality affiliate marketing classes that will help you get started as an affiliate marketer in the right way.
Are you looking for a way to make money online?
Click here right now for instant access to our free training videos where we'll show you exactly how we did it ourselves starting out as complete beginners without ANY prior knowledge or experience in marketing online whatsoever!
Niche Selection
For most people, this is the hardest part of affiliate marketing because it is the first thing you have to consider, and you need to understand how to do it. At some point, you need to decide what niche you are going to get and how you make money in it.
Some of the most popular niches include weight loss, money online, and romance. Of course, there are many variations of these and that's one of the tricks to selecting a good niche.
It's important that you find a niche where there is a market for whatever product you choose to sell. However, it's also important that you do not get into a niche that is so broad you cannot compete.
Taking a problems and solutions approach to niche selection works very well. Then it's a matter of finding products you can sell to fill the niche that you decided to get in.
I tell people to think of niches in products in terms of something that's Evergreen. This is something that is popular today and will be popular in the future.
This way when you spend your time building an online business in that niche you know it's going to be around tomorrow. This is a good long-term approach to niche selection and building your online business.
Products
You can make money with three primary affiliate marketing business models.
1. Pay per click. Google AdSense is an example of this.
2. Pay per lead. Offer Vault is good for finding affiliate merchants that have programs you can join.
3. Pay per sale. Clickbank and Amazon are good places to start.
One mistake that I see affiliate marketers make when first starting out is they focus too much on getting their website set up with a lot of different banners on it. You do not need to worry about that at first.
Right now you are just looking for a couple of products you can sell to make money.
Build A Website Or Not?
It's generally been confirmed that as an affiliate marketer you should build your own website and not rely on the replicated websites you get from the affiliate merchant.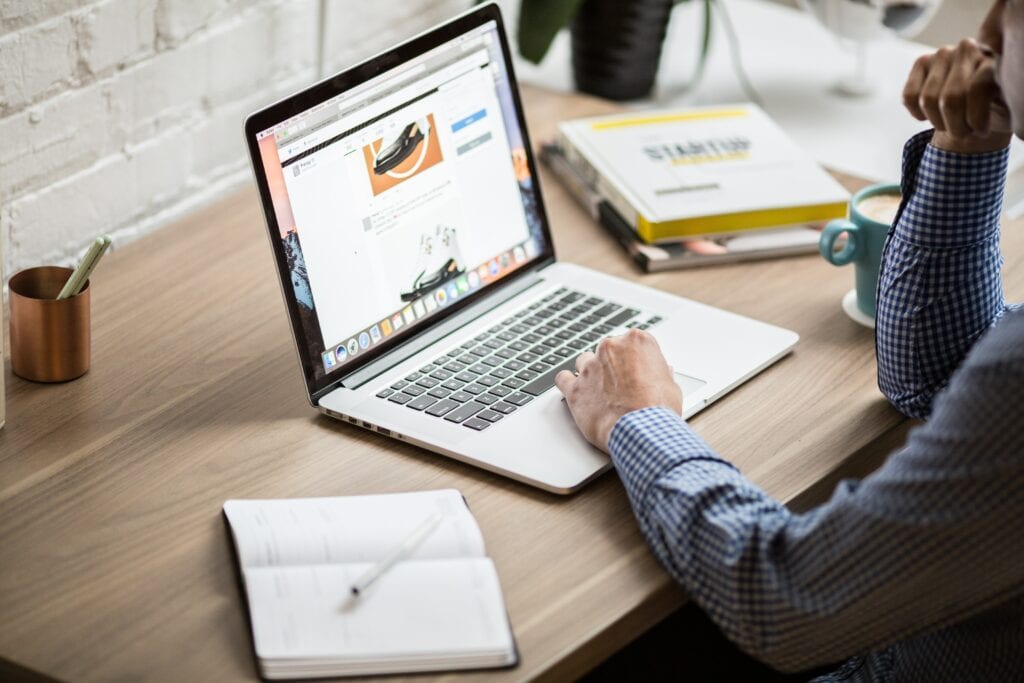 I would say a good idea I've come around to thinking is best is to build an authoritative website. This is the best way to enter into a niche and do affiliate marketing.
To do this you need a domain name and a hosting account. You then need a website template for which I recommend a WordPress responsive template.
Start thinking in terms of building an authority site in your niche. This means you're going to be adding content on a regular basis.
You cannot do that with a replicated website because you are not hosting it. All you're doing is promoting your affiliate links.
I will say that is possible with social media marketing to make money as an affiliate without your own website. You're going to have to do a lot of work promoting your affiliate links in social ways to make them successful.
The thing I like about the authority site approach is it's going to be there for the long term. The problem with promoting just affiliate links is when you stop promoting them your traffic stops and so does your income.
Marketing Your Affiliate Products
Social media marketing is the primary strategy that works today for free advertising. Pay-per-click advertising with sources such as Google Adwords and Facebook Ads is the best strategy for paid advertising.
When doing free advertising you are going to be investing a little bit of your time each day. This is not lost work because your content and backlinks from that work stay online as long as you have your website live.
With paid advertising, you can see immediate results once your ads are live. As long as you keep paying you will keep getting traffic.
Are you looking for a way to make money online?
Click here right now for instant access to our free training videos where we'll show you exactly how we did it ourselves starting out as complete beginners without ANY prior knowledge or experience in marketing online whatsoever!
Best Affiliate Classes
Wealthy Community is the place to go to get started taking online affiliate marketing courses. They have put together an almost unbelievable amount of free training. They also have an upgrade membership program for more advanced students.
You can start with the free online courses. This is perfect for newbies to get their feet wet and learn the basics of affiliate marketing.
The Wealthy ACommunity Starter Program provides:
websites
website backup
beginner training course
personal affiliate blog
phase 1 of the Affiliate Marketing Bootcamp
video walk-throughs
keyword research tool up to 30 keywords
1-on-1 coaching for 7 days
affiliate program
earn while you learn
And more…..
Once you go through the starter affiliate marketing classes you can determine if you want to continue and the full training. There you can decide if you want to pay a low monthly fee or continue with the free website.
The 3 main benefits in my mind are…
– up to 50 websites
– unlimited keyword research
– all 7 phases of the affiliate marketing boot camp
When you first think about getting into affiliate marketing you do not know if you are even going to like it. That is why I like the Starter Program for free. More like see if it is a good fit for you before you pay. Unlike most online programs.
If you need help on how to get started, check out my #1 recommendation on building a successful business online. You can get access to hundreds of training videos, 24/7 support, professional consultations, private access to training guides, tools, my personal private assistance and much more.
Working Online From Home A Proven 4 Step System
See the 4 steps to working online from home & earn residual income