If you're always on the lookout for fast and lightweight themes, you must have heard about Astra Pro. It lets you do more in designing your website without the high costs. Aside from that, it can be a great source of extra income and a business opportunity. Is this true? Let's find out now. We will learn everything that it has to offer in my complete Astra Pro review.
Product Name: Astra Pro
Founder: Sujay Pawar and Abhijeet Kaldate
Product Type: Astra Theme plugin
Price:
$47 Astra Pro Annual Plan
$249 one-time payment for lifetime access
White Label
Unlimited Websites usage
Pre-made websites library
Advance header builder
Sticky header
Mega menu
Advance blog layouts
Custom layouts and hooks
More typography and color options
Advance footer layout
WooCommerce integration
Native AMP Support
Free Updates
24/7 Support
Training
Risk-Free Guarantee
$169 Essential Bundle
$499 one-time payment for lifetime access
All Astra Pro features
150+ Premium Starter templates
WP Portfolio plugin
Choose from One Page Builder addon (Elementor or Beaver Builder)
$249 Growth Bundle
$699 one-time fee for lifetime access
All inclusions of Essential Bundle
Convert Pro plugin
Schema Pro plugin
Ultimate Addons for Beaver Builder
Ultimate Addons for Elementor
SkillJet Academy membership
Future Plugins
These prices are promotional and updated as of the publication date of this article. They may change to regular prices in the future.
Best For: Bloggers, Influencers, YouTubers, Affiliate Marketers, Digital Marketers, Educators, Community contributors, and Business owners.
Astra Pro gives you more settings and advanced customization options so you can build a professional-looking website easily and fast, even without coding skills. Astra Pro also offers a chance for you to earn extra money by promoting them or using their products to start your own web design business. Whether or not Astra Pro is a good business investment, you will find out as you read on.
Ratings: 80/100



Want to learn how I earn my passive Income working from home?

Click here right now for our review, my personal help, and instant access to our free training videos where we'll show you exactly how we did it ourselves starting out as complete beginners without ANY prior knowledge or experience in marketing online whatsoever!
What is Astra Pro?
Astra Pro is an add-on plugin for the free, lightweight Astra theme that extends its customization options and adds more features. The Brainstorm Force team, a group of developers headed by CEO & CMO Abhijeet Kaldate, and COO & CRO Sujay Pawar created Astra Pro. This is the same team that brought us Schema Pro, Convert Pro, Ultimate Addons, Cart Flows, and more.
The Brainstorm Force team has been building websites for businesses and other clients since 2009. The couple had a hard time finding a reliable theme that did not break down after updating. So in 2017, they launched the Astra theme, which focuses on reliability, flexibility, and speed. And with the combination of Astra Pro, you will have advanced features, customization options, and more.
The free version offers the following features and customization options:
Pre-build websites – Use the starter website templates to save time in building websites.
Customize without Codes – Design your website using the customizer options, no coding knowledge required.
Made for Page Builders – Have more design freedom by creating full-width web pages by turning off the page title and sidebar.
Superfast performance – The default theme loads within half a second. It is a lightweight theme with only less than 50 KB.
The Astra Pro, when activated, unlocks powerful modules that allow you to have more control over customizing the design of your website. The Astra Pro modules are:
White Label – Present Astra Pro as your own. You can modify almost every field to present it as your own or the sole developer who worked to build the website.
WooCommerce – Astra Pro has an extensive and seamless WooCommerce integration to give more settings and styles to design your website with minimal time effort.
Blog Layouts – Select from varieties of layouts such as list, grid, and masonry.
Site Layouts – Choose whether boxed, full width, padded, and fluid layouts.
Custom Layouts – This module enables you to create an entirely customized header, footer, content, 404 pages, hooks, and many more.
Spacing Control – Customize the spacing of your layouts and modules to improve website readability.
Nav Menu – This module enables you to add or create Mega Menus. These menus are expandable where you can display your website's subpages.
Header Sections – Astra Pro added two more header sections you can use for your website's header, namely Above Header and Below Header.
More Header Designs – Select from multiple header designs like sticker header, transparent header, above or below header content.
Sticky Header – This allows you to fix the header on top of your webpage as you scroll down. This allows your readers to have quick access to the menu no matter where they are on your webpage.
Page Headers – This module will let you design the page title or header with background colors, breadcrumbs, or images. You can also tailor-fit your header design to match the design on your webpage.
Colors & Background – Astra Pro comes with more color options and adds background images to the sections of your website.
Better Typography – Astra Pro added over 800+ Google fonts and more typography options.
Scroll to Top Link – This adds a scroll to top button on your web pages that remove the need to scroll back to the top when your readers reached the end of your webpage.
Footer Widget – This module lets you add 7 footer widget layouts to your website's footer.
How does the Astra Pro work?
Astra Pro works as an enabler to unlock multiple functionalities and features of the Astra theme. The free version affects what your website looks like and gives you an introductory look. While Astra Pro allows you to add more elements to your website and customize it according to your liking.
To download Astra Pro, you need to install the Astra theme first. To do this, you can refer to the following steps:
Go to your WordPress dashboard and login
Then select Appearance > Themes > Add New
On the search bar, type "Astra" and hit enter
Install the Astra Theme
Activate it
After downloading the Astra theme, you can now install the Astra Pro plugin. Here's how:
Go to the Astra website and log in
Select Accounts > Downloads
Then select the Astra Pro plugin and download it
Go back to your WordPress dashboard
Select Plugin > Add New > Upload plugin
Then select the Astra Pro plugin zip file and install it
Activate the Astra Pro plugin
As of this writing, Astra Pro and its free version have 1.6+ million downloads and boasts 5-star ratings from over 5K users.
Want to learn how I earn my passive Income working from home?
Click here right now for our review, my personal help, and instant access to our free training videos where we'll show you exactly how we did it ourselves starting out as complete beginners without ANY prior knowledge or experience in marketing online whatsoever!
Astra Pro Review: Can You Make Money?
Yes, you can make money with Astra Pro by becoming an Astra Affiliate. According to them, your earning potential could be up to $210 per sale or more, depending on your hard work.
Based on their example, let's say you have sold the Astra Pro-Growth Bundle for the regular price of $699. You will receive a 30% commission from the sale, and that's $210. If you sell more of this product, you will earn more.
10 sales x $210 = $2,100
20 sales x $210 = $4,200
50 sales x $210 = $10,500
100 sales x $210 = $21,000
As an Astra Pro affiliate, you will have access to a real-time affiliate dashboard. This allows you to track all the visits, referrals, and conversions from your affiliate link. Astra Pro will provide you with an affiliate marketing kit that contains the Astra logo, icons, promotional banners, screenshots, and colours. You can also download a copy of Astra's promotional guide that has:
Facts and stats
Social media post ideas
Email marketing templates
Blog post topics with outlines
Links to affiliate marketing reference articles, videos, and guides
Some essential things you need to know about Astra Pro's affiliate program are:
Up to 30% commission for every sale generated from your affiliate link
The minimum balance for payout is $210
Monthly payouts
Validated commissions are paid out after 45 days
60-day cookie
How To Make Money With the Astra Pro?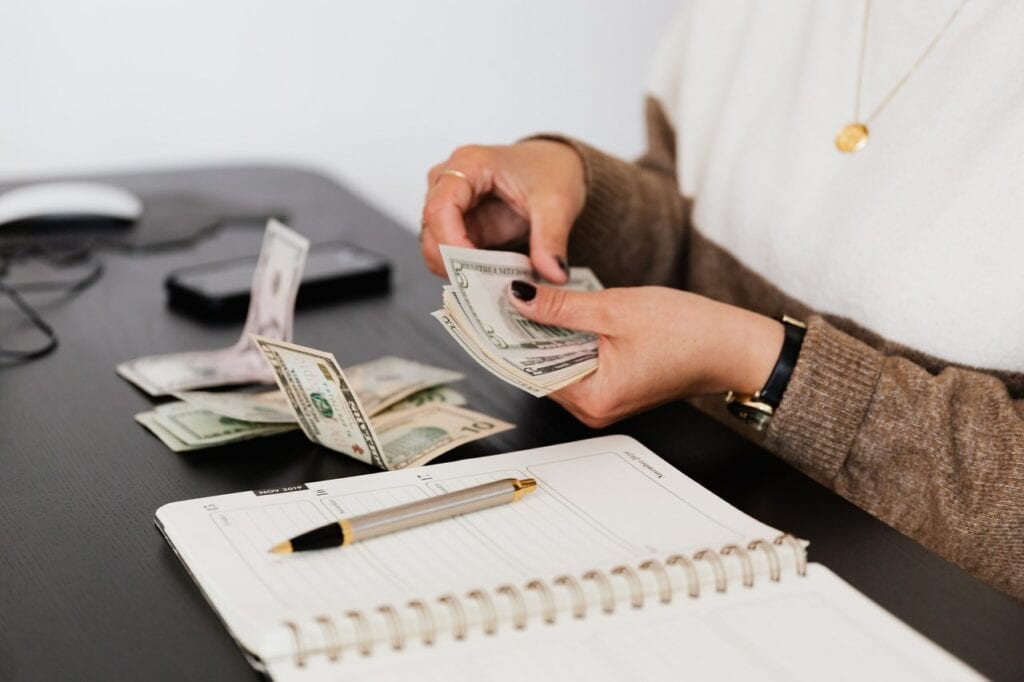 Aside from being an affiliate, you can offer your services using Astra Pro if you have web design skills. There are over 150+ starter templates you can use to design websites for your clients. The White Label feature also allows you to change almost every field and create your version of Astra Pro but with your brand.
On average, the hourly wage of a web designer is anywhere between $28 up to $35. As a beginner, you can start on the low end and offer your services to friends and family. But you can also invest in web design training and certification to further develop your skills and charge professional fees for your assistance.
Astra Pro Review: Pros & Cons
Before you decide on purchasing Astra Pro, let's look at its pros and cons first.
Pros:
Ease of use
Extensive customization options
Customize without codes
SEO friendly
Plenty of quality starter sites
Compatible with major page builders
Lightweight theme
Fast performance even with all modules enabled
Use in unlimited websites
Offers 14 days refund from the date of purchase
Change your plan or cancel your account anytime
24×7 Premium email support
Easy to understand the knowledge base
From a trusted and long-running company
Cons:
Beginners may take a while to learn all the layout and designs controls
Possible high auto-loads can slow down your website speed and affect memory use
Ongoing support issues (slow response)
Any Negatives? Beware of Lawsuits
I didn't find any lawsuits against Astra Pro. But in 2019, Brainstorm Force had to fix critical software vulnerability from two of the plugins they developed. It was discovered that these plugins have authentication bypass bugs that can allow hackers to gain admin access to any website. Brainstorm Force immediately fixed the issue by developing and issuing patches for both plugins.
Is the Astra Pro Legitimate?
Yes, Astra Pro is a legitimate product created by a legitimate company. It has garnered plenty of positive ratings and reviews online. Also, the company has been around since 2009 and has made other fair products. This certainly proves that Astra Pro is not a scam.
Astra Pro Review Final Thoughts
I think Astra Pro is definitely worth the money. It is a superb choice for beginners who would like to build a website like professional web designers. You can start with their free version and test it out for yourself. But if you would like to have more control over the layout and design of your website, try the Astra Pro. Best of all, you can earn an extra income with their affiliate program and start your own web design business.
If you feel that web designing is not for you, but you'd like to try being an affiliate and start your own business, I've got the perfect recommendation right here.
Check out my #1 recommendation on building a successful business, where you can get access to hundreds of training videos, 24/7 support, professional consultations, private access to my training guide, and much more.
Working Online From Home - A Proven 4 Step System
See the 4 steps to working online from home & earn residual income