Podcasting is popular and in demand nowadays, and because of this, in this bCast Suite Review, you will see why it was launched. You may have heard of it before, as it claims to be the world's first platform for podcast marketing.
bCast Suite prides itself on being the total solution for all your podcasting needs. But is the bCast Suite legit? Or is it just a money-grab system? We will find the answer to those questions here in my complete bCast Suite review.
Product Name: bCast Suite
Founder: Neil Napier and Abhi Dwivedi
Product Type: Podcast marketing solution software
Price:
Each of the bCast Suite software products is a one-time payment only. The bCast Suite software inclusions and their prices may change anytime. The bCast Suite has the following software products:
$77 bCast Suite Front-End Personal
1 PodCast
bContent (Create and curate content)
bVoice (Record or use AI voice)
bCast (Publish and promote)
$97 bCast Suite Front-End Commercial
Everything on bCast Suite Personal
Additional 2 podcasts
the one-time bCast Suite offer upgrades:
OTO 1: $197 bCast Suite Unlimited
Unlimited podcasts, content, and voiceovers
10x more bandwidth
5x more transcriptions (300 minutes)
OTO 2: $67 bCast Suite Business
Done-for-you website
DFY Lead magnet
DFY Commercial videos
Website Client Finder app
Members' access (Virtual and team accounts)
Clients access feature
Ready-made client contracts
OTO 3: $197 bCast Suite White Label
Use your own logo
Custom domain for podcast websites
Create your own subdomain
Insert your brand's name and description
Unlimited sub-account access
Create and sell unlimited sub-accounts
You can charge your clients one time, monthly, or per episode for your podcasting services
100% of profits are yours
24×7 support
OTO 4: $67 PodReel (bCast Suite's one-time offer)
Include captions on your podcast video
50+ languages
Edit audio files
Add the following:

Background color
Images and texts
Custom waveforms
Custom progress bar
Logo

Upload up to 100 MB Mp3 files
Select different aspect ratios for your mp4 podcast
Best For: Podcasters, Digital Marketers, Affiliate Marketers, Entrepreneurs, and Marketing agencies
bCast Suite offers a total podcast marketing solution with built-in features to enable you to create podcast content following a few easy steps and finish it within a couple of minutes. It claims that it can drive more traffic and sales by using its 1-click-through blast feature to share your content to the top 20 podcast platforms.
bCast Suite also offers a business opportunity for you to make more money. With its bCast Suite Business, you can offer podcast production services and potentially increase your revenue. But building a podcasting business may not be as easy as it seems. We will discuss it more later on.
What is bCast Suite?
bCast Suite is a cloud-based podcast solution complete with tools to enable you to create your podcast audio and videos to gain more traffic and sales. Neil Napier and Abhi Dwivedi developed the bCast Suite and launched it in April 2021. Napier and his many partnerships have developed over 29 other products such as Fiddle, GoTraffic, 10xSocial, Meetvio, Spyvio, and so on. He also developed JobRack, an outsourcing talent pool.
bCast Suite comprises three main solutions, namely bContent, bVoice, and bCast. These solutions will enable you to create audio content from videos and texts. bCast Suite is built to be newbie-friendly, so even if you are new to podcasting, you can create your own podcast audio and videos easily within minutes using this software. After creating your audio content, bCast Suite will help you blast it to 20 podcast sites in just a click of a button.
Want to learn how I earn my passive Income working from home?
Click here right now for our review, my personal help, and instant access to our free training videos where we'll show you exactly how we did it ourselves starting out as complete beginners without ANY prior knowledge or experience in marketing online whatsoever!
How does the bCast Suite work?
If you have used an audio editor before, bCast Suite works just like that but with built-in marketing features. You can purchase the bCast Suite from their sales page. After your successful registration, you will receive access to your bCast Dashboard. From there, you can create your podcast content in 3 simple steps.
Step #1: Create your podcast content
You can import a podcast or create original podcast content.
Fill out the title, description, categories, sub-categories, and other information needed for your podcast.
Here, you can integrate your email autoresponder so you can collect email leads.
You can also redirect your podcast content to your existing podcast website.
After creating your new podcast, click on the three dots menu to expand the options and select create a new podcast episode.
Step #2: bCast Suite bVoice – Generate AI automated voice
Here, you can create an audio file from scratch or upload an audio file you've already made.
You can also convert text into the AI voice, customize the voiceover, and add background music to your podcast.
Step #3: Publish your podcast
If you're satisfied with your first podcast you can now share it using the auto-submit to directories function.
As you can see, the b-Cast Suite has three main modules, b-Content, b-Voice, and b-Cast. The following enlists the features and functionalities of each module that you can use in creating your podcast content.
Module 1: bCast Suite bContent
Automated Punctuator
Content Spinner
Grammar Correction
Deep Search Filters
Flexible Search
Find & Replace
Quick Convert
Module 2: bCast Suite bVoice
Create human-like voices
Customize voices and save them
Download, edit and merge voices
461 Voiceovers
107 different languages
No API Needed
Module 3: bCast Suite
Private Podcasts
Podcast Website
Audio Inserts
Auto Optin
Headline Integration
Integrate Affiliate Link
Transcription
Email Optin Forms
Email Notifications
One-Click Submission
Publish To YouTube
Can You Make Money bCast Suite?
Making money with bCast Suite may depend on how you will use it. If you are a podcaster or a marketer, investing in software products like the bCast Suite is often essential for your work. If you already have a pool of followers, your investment can turn around quickly.
You can advertise your products or services, integrate your affiliate links, or build your email list. bCast Suite can also transcribe your episodes so you can insert them as transcription on your YouTube channel or post it on your blog website to rank better in search engines.
How To Make Money With the bCast Suite?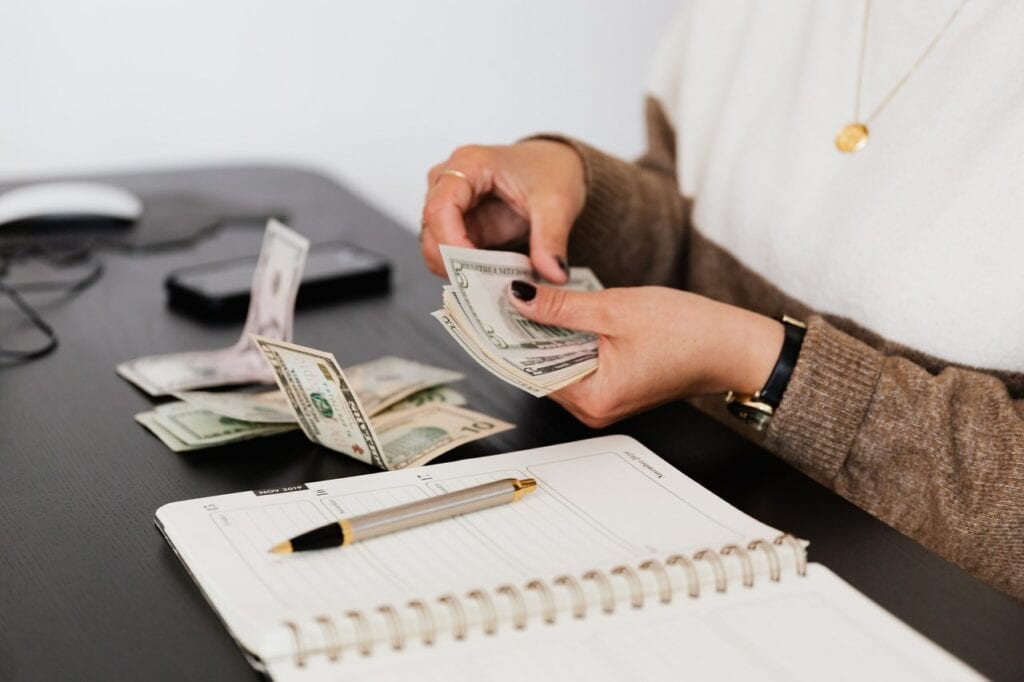 The bCast Suite offers an opportunity for you to make more money with its bCast Suite Business and bCast Suite White Label. They designed these software products for those who would like to start a podcasting business. Podcasting has been trending for a while, and its users have increased to 485 million globally based on current statistics. You can take advantage of this chance to make a profit by offering different podcasting services.
But starting a podcasting agency business involves a lot of hard work. You need money to buy your equipment like a computer or laptop, headset, microphone, mixer, and so on. Also, you need to think about the type of services you will offer to your clients. Podcasting agencies can offer editing services, support services (repurposing old podcasts or converting them into articles), B2B services, or full-service podcast production. You can expect to spend around $1,000 to start up a low-budget podcast production business.
If you're not confident in starting your own business, you can also start as a contractor. You can offer podcast production services on freelancing websites. You can make money by charging your clients per audio episode that you edit for them. Typically, you can earn somewhere around $30 to $40, or more depending on the job difficulty.
The Pros & Cons of bCast Suite
bCast Suite has its own pros and cons despite being an all-in-one audio and podcast solution software.
Pros:
Beginner-friendly
One-click submission to 20 podcast platforms
Email opt-in and email automation
Full training included
Free automatic software updates
14 days money-back guarantee
Cons:
Expensive compared to other software products
Plenty of competition in the market
Depends on a technology trend
At the moment, all offers have already ended
Any Negatives? Beware of Lawsuits
I didn't find any lawsuit against bCast Suite or its developer. This could be a good sign that the people who purchased bCast Suite are satisfied with it. But it could be early to tell since the bCast Suite was just recently launched. It may take several months up to a year until you find complaints or negative feedback about any products online.
Is the bCast Suite Legitimate?
Yes, the bCast Suite is a legitimate podcast marketing solution software. You can order the bCast Suite on their sales page. Each of the bCast Suite software has its own sales page. However, when I checked each of them, all offers have already ended. There's no guarantee when the developers will relaunch them.
I've also read a disclaimer that the next time bCast Suite becomes available, the price may increase, and they could offer it as a subscription-based plan instead of a one-time payment.
Final Thoughts
I think bCast Suite is a good podcast marketing software overall. Even if it is expensive, you only need to pay for the software just one time instead of a monthly subscription. The software updates are free and automated as well. You don't have to spend more money on future upgrades, unlike with other software products.
But then again, how you will make money using the bCast Suite is entirely up to you. You can offer your services as a freelancer or build your own podcast production business. However, if you think podcasting is not for you, don't worry. There are other ways how you can make money online without buying expensive software. Best of all, you can also build your own business at a low start-up cost.
If you need help on how to get started, check out my #1 recommendation on building a successful business online. You can get access to hundreds of training videos, 24/7 support, professional consultations, private access to training guides, tools, personal private assistance, and much more.
Working Online From Home - A Proven 4 Step System
See the 4 steps to working online from home & earn residual income