Travel is big business. When you tap into the best travel affiliate programs, you are getting involved in an industry that has a motivated audience. You are also tapping into an industry where a lot of money is being spent.
It makes sense to re-evaluate your affiliate marketing portfolio to make sure you have room for at least one of these top travel affiliates. People love to travel, and what they like more than traveling is getting a good deal. That is where you come in.
With your help, your website visitors can see the good deals that are waiting for them to take advantage of. To learn where you can sign up and make those offers available, all you have to do is continue to read our article. It points you in the right direction and leaves the decision-making up to you.
9 Best Travel Affiliate Programs
1. Expedia
We know we mentioned this affiliate program on another list, but this company does more than cruises. It is an all-around travel affiliate program that helps you make money in several ways. That diversity is always a good deal.
Plus, you get compensated fairly well. The commission rate goes between 3 and 11%, depending on what package you help sell to your website visitors. There are also individual opportunities to make a sale.
The cookie duration is not mentioned, so ask first before signing up. With over 400 airlines and 500,000 hotel rooms to book, you have great territory to work in. The next step you have to take is to click on this button to learn about the company's rules.
Each application needs to be approved before you start working for Expedia. Double-check your website to make sure it is travel affiliate-ready.
2. Hotels Combined Affiliate Program
Every traveler needs a place to stay. That makes this affiliate program one of the keys to making some good money. This affiliate program pays between 50 cents and $2 per lead. Not per sale but lead.
While that looks like a small amount, you can take assurance from the 365-day cookie. That duration lets you make multiple sales off the same customer throughout the year. The company makes its payout threshold at $100, and the money is paid at the end of each month.
Even though it is not looking like a lot of money, you should click this link and check them out. You never know what surprises they may have in store for you. Small amounts do add up.
Build a Successful Niche Website From this Affiliate Program
See My Proven 4 Step System for This Affiliate Program
3. Booking.com
As a hotel alternative, you may want to investigate this affiliate program. It is a well-known company which should make convincing people to book through you a lot easier.
There is no word on the cookie duration, but that is okay. You can always ask the company when you are ready to sign up. The commission split is between 25% and 40%, and those details are on the website holding all the affiliate program's information.
To get those details hit this button and read every word; you do not get surprised later. There are around 1.2 million hotel rooms booked every day. Don't you think it is high time you got in on some of that action?
4. Lonely Planet
If there is a company that knows travel, this is it. This company has spent its existence helping travelers make their way throughout the world. Plus, their travel guides are used frequently.
After signing up, you will receive the promotional material and tools you need to set up your affiliate link. The good news is that you can get either a 15% or a 20% commission for every sale you make.
Also, Lonely Planet is a well-known brand name, and its guides are very informative. Do a little research on the company and its guides to see if they are a fit for you. Then click this link to join their program and start adding to your revenue stream.
Go with the big names as they are easier to market to your website's visitors.
5. STA Affiliate Program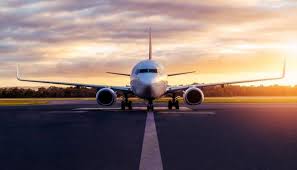 Everyone likes getting a discount, and this company helps them get it. They offer discount flight fares to students, teachers, and young adults under the age of 31. Because of their policy, their web pages get about 3.6 million views
For every successful transaction you send their way, the company will pay you 10%. That amount of money adds up very quickly if you can convince enough people to buy their flights through you.
All the details and the cookie duration should be at the following link. Go through their information to make sure your website and you qualify for this program. Helping people save money has a good feel to it. You never know when they will return and buy through you again.
6. TripAdvisor
This is another good travel partner to work with. They also know the best holiday spots and can lead your potential customers to some great tourist sites, eateries, and hotels. On top of that, their deep link system allows you access to even more products you can earn money from selling.
Their commission split starts at 50% and can reach up to 80%, depending on what you sell. That is a lot of motivation right there. Then if you are not an American resident, you can still sign up and participate in their affiliate program.
To get all the information and regulations, you have to meet them. Just click on this link, and it will whisk you to their website. Looking before you leap, you find the best affiliate program for you.
7. Agoda Affiliate Program
It is always good not to put all your eggs in one basket. This company also handles travel accommodations as well as resort packages. Plus, it is fairly well known, so your audience may have already heard about this good company.
With a 5% commission on every successful transaction, you are invited to make money, helping this company beat its competitors. Your payout is done monthly via Pay Pal. There is no information on the cookie duration.
By clicking this link, you can see the hoops you have to leap through to get a piece of the travel pie. The only drawback is that you have to wait till you have earned $200 before you get paid. Those payments are made every month.
Build a Successful Niche Website From this Affiliate Program
See My Proven 4 Step System for This Affiliate Program
8. Amazon Associates Program
Travel is not just about hotels and airfares. There are a lot of travel accessories people need when they go to another state or another country. You can meet those travel accessory needs by signing up at Amazon.
This affiliate program is one of the lowest paying and has some of the strictest rules that are enforced. So you have to watch your P's and Q's. The commission rate is 4%, and it can go as low as 1% or as high as 10%.
It is up to you if you want to work with Amazon or not, but they have so many travel accessories to sell that it is hard to turn them down. Click here for the details, and you will be paid monthly if you make $100 minimum. In addition, you do get access to their support program, which may be a blessing in disguise.
9. Wego Affiliate Network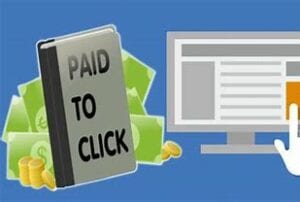 This company has also been mentioned on another list. That is because it is one of the best affiliate programs you can work with, even though it pays as little as 80 cents per click. The per click is the key here.
The fee can go as low as 5 cents, but you are not looking for sales per se. You are looking to get as many people to click your link as possible. To get paid, you have to wait till your account reaches $100, then you are paid the following month.
Besides flight and hotel commissions, you can earn money through various other travel products Wego promotes. Take a closer look at them as a CPC option may be what your affiliate needs to get a boost in revenue.
Click on this button to get all the details and read all the fine print.
Best Travel Affiliate Programs: Some Final Words
The travel industry generates a lot of money. With the different lockdowns ending, people are looking for a way to bust out and let their extra energy go. You can be ready by joining one of these top travel affiliate programs.
The money you make through these opportunities may be enough for you to plan your dream vacation with your special someone. These companies are well known, so sales should be easier than working with an unknown brand.
Best Travel Affiliate Programs Combine Personal With Business
Many affiliate marketers will combine personal travel with business. They do this by joining various travel affiliate programs and working them into web pages, blog posts, or even using a redirect URL on a business card.
Here at David Bishop Make Money Tips, we are a big believer in using a blog to add content and sell. The travel industry ties in very well with this philosophy.
Blog about your own travels in a personal way. Make it interesting to read, and it will be natural for your readers to click on your affiliate text links and banner ads.
Go with one of the 9 best travel affiliate programs to get on the right track to success.
If you need help on how to get started, check out my #1 recommendation on building a successful business online. You can get access to hundreds of training videos, 24/7 support, professional consultations, private access to training guides, tools, personal private assistance, my personal help, and much more.
PS: Click here to review my #1 recommendation in detail.