Every once in a while someone comes along with a new concept that has an interesting purpose. Unfortunately, they often marry that concept with something else. As you will see in this Better Paper Planet MLM review they chose a business strategy that was not the best option they could have chosen.
There are many people interested in saving the environment and protecting trees. Sadly, there are a lot of paper products everyone uses on a daily basis that conflict with that nice agenda.
Disclaimer:
Please keep in mind as you read my Better Paper Planet Review, that I am not a member or an affiliate of Better Paper Planet. This review is based on research and information available online in the public domain. Any opinions and conclusions may not apply to all persons or situations. So read this review in its entirety and you make your own decision. It might even be helpful to read other Better Paper Planet Reviews.
To find out more about Better Paper Planet and its goal to save the forests just continue to read our review. It delves into this topic with some zeal and gives you the information you need to make an intelligent decision about the company and its products.
What may hurt the purpose of this company and its purpose is how they go about doing its business and making money. You need to read the review to get more details. It is worth the time spent in finding out more about this company so you can throw your support behind it or its opposition.
What is Better Paper Planet?
That is a question only the owners of the company know the answer to. There is no mention on the website of who owns the company, where it is located when it was founded, and soon.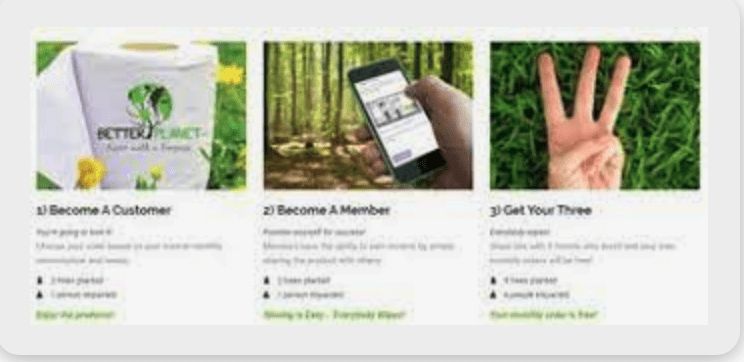 A quick search shows that the website was established privately, so business information can be hidden without penalty. Yet with further research the name Scott Kufus is listed on LinkedIn as the founder or owner of this company. He started it in 2017
The company is supposed to be making forest-friendly toilet paper and paper towel products. Then they sell those products through an MLM business plan that is hard to figure out at the best of times.
Better Paper Planet is supposed to be using recycled fibers in making their paper products which is a good resource and sustainable as well. The toilet paper made from these fibers comes in 2-ply only and the paper towels can be found in 120 sheet rolls
When you buy a 24-pack of toilet paper the company is supposed to plant one tree. If you buy one 24-pack of TP and 12 paper towel rolls, then the company says it will plant 3 trees.
The fact that they chose the MLM business plan may undermine their good-hearted nature and make them all about making money and not about helping the environment.
Want to learn how I earn my passive Income working from home?
Click here right now for our review, my personal help, and instant access to our free training videos where we'll show you exactly how we did it ourselves starting out as complete beginners without ANY prior knowledge or experience in marketing online whatsoever!
How Does Better Paper Planet Work?
It is difficult to get any real information on this company. It has been around for about 4 years and it does use the MLM business model so you do have to sign up and pay a fee.
You can sign up to be an affiliate or company rep or what the company calls a co-op member. Then when customers indicate they are interested in buying the products the company distributes those customers equally to all co-op members.
At least that is what their website says. If you hit the join now button on their landing page, you are asked to download an app. The cost to get the app is supposed to be free. The cost to be a member is $50 at the time of this writing.
All the buttons on the landing page keep you on the landing page. In other words, there is no real information about the company, how it works, or who runs it anywhere to be found.
Supposedly you get a 10% discount when you enroll someone like you. That discount goes up to 20% when you enroll 2 people and finally if you enroll 3 people your paper products are free.
Can You Make Money With Better Paper Planet?
It is highly unlikely that you will make any money being an affiliate of this company. To become an affiliate you need to pay $50. Then you get the right to sell their products through their affiliate program.
The cost of the products ranges in price starting at $36 for a 24-pack of toilet paper, 2-ply. Then the cost goes up to $60 when you add in a 12-roll pack of paper towels to the 24 toilet paper roll pack.
Finally, the cost is $88 when you buy 24 roll packs of both toilet paper and paper towels. While this is expensive, the problem is there is no mention anywhere, even on their website, of how much commission each affiliate is given.
There is supposed to be a monthly reward program but again the company's website is absent of any details concerning this reward option. All the information surrounding this company is very general and lacks real in-depth investigation.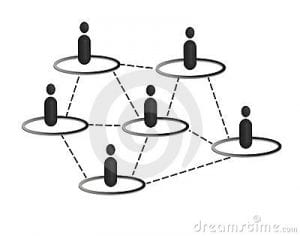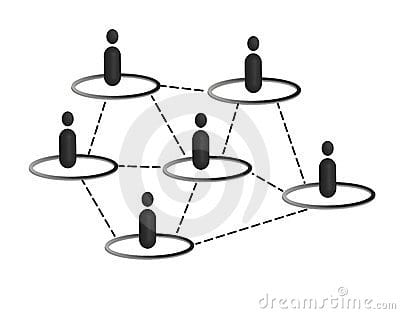 They say you do not have to do any cold calling as the company supplies the customers. That is an interesting concept but does nothing for affiliates except to give them a boost in getting started.
Don't hold your breath when it comes to making money through this company. The next section will explain it in more detail
How To Make Money with Better Paper Planet
To make money at this company you are supposed to sign up and become a co-op member or an affiliated outlet. That is the only example they have where you can make money. While there is a rumor of another example, monthly bonuses, there is no substance to support that rumor.
What we found is that Better Paper Planet pays affiliates, an unknown amount of money, to recruit affiliates and make sales to those recruits as well as any retail customers they get along the way.
Here is the glitch in the system. You only get an MLM commission when you have 5 active affiliate recruits and or retail customers. How much that commission is unknown but as you can see if you do not meet the requirements, you do not get paid.
To be considered active, you have to have placed one order in the previous 2 months. Then you can get paid through the sales of your active downlines. And those commission rates are between 1% and 5% depending on where your recruits are placed.
There are also patronage points you can get but no mention of how you redeem those. Again the website is only a landing page and does not divulge all this important information before you sign up.
The Pros & Cons of Better Paper Planet
Always watch the pros and cons section of any review. it gives you a lot of information in a nutshell and lets you decide if you want to pursue this option or not. Or they may motivate you to find out more about a company before you take the leap and join up.
Pros:
Unique concept
Fresh products
Unique niche
No direct sales that you know of
Easy to sign up
An in-demand product and market
Helps protect the environment
Be your own boss
Cons:
Pay to play
Highly overpriced products to sell
Very stiff competitive market to work in
No oversight
Do not know if trees are planted or not
No transparency
Nothing on their website with details
Need to recruit
Cheaper products to compete with
Need to download an app to sign up
The website is full of hype and no real information
Want to learn how I earn my passive Income working from home?
Click here right now for our review, my personal help, and instant access to our free training videos where we'll show you exactly how we did it ourselves starting out as complete beginners without ANY prior knowledge or experience in marketing online whatsoever!
Any Negatives? Beware of Lawsuits
This is a recent company so there may not have been time for anyone to file a lawsuit. No record has been found about one anyways. However, if the MLM business model hasn't discouraged you then maybe the other negatives will. We are talking about the lack of information and transparency both on the internet and on their website. It is pretty hard to trust anyone with your payment when you know nothing about them.
We searched their website and were very disappointed that not one button led to anything substantial. There is absolutely no information on the actual owner or if this Scott Kufus is a real person. There are so many different companies out there using stock photos of generic people that the photo and name of the 'founder' for this company cannot be trusted.
Is Better Paper Planet A Scam Or Legit?
We are not going to call this company a scam or not legitimate. Even with the lack of business details, it seems that this company has the plan to help the environment. What causes us to hesitate to speak well of this company is the disturbing lack of details.
We have seen scam companies offer far more information than this company does. That is disturbing. The concept is unique since it does help the environment we will give this company the benefit of the doubt until we get more information about it.
With the lack of complaints and lawsuits, it seems that this may be a genuine business with the fate of the environment at the heart.
Final Thoughts
Join this company at your own risk. If the lack of information doesn't scare you off maybe the lack of details on how much you will be paid well. While we like the concept. We do not like the way the company does its business or informs its potential customers or employees.
We hope you have better luck in finding out more information as this Better Paper Planet MLM review is lacking enough details to provide you with a more honest review. Join it or purchase its products at your own risk and good luck to you as you may need it.
If you need help on how to get started, check out my #1 recommendation on building a successful business online. You can get access to hundreds of training videos, 24/7 support, professional consultations, private access to training guides, tools, personal private assistance, my personal help, and much more.
PS: Click here to review my #1 recommendation in detail.
Working Online From Home - A Proven 4 Step System
See the 4 steps to working online from home & earn residual income