I am going to assume that you are asking a heartfelt question. Can I make money on the Internet? It is certainly something that's on millions of people's minds every day.
However, what I have found is most people who say that really isn't that serious.
They're not that serious because they're going to be the same people that are on the Internet tomorrow, and the day after that, and the week after that, and the month after that, and even a year from now still not making any money. To that, I say you were not that sincere, to begin with.
Average people just like you and me are making money on the Internet every day. They're doing this without any type of discrimination from the Internet.
The Internet does not discriminate against you for making money online in terms of your race, sex, your gender, current income level, your education level, or where you live.
You can make money just like me and millions of other people. So why don't more people make money online?
Are you looking for a way to make money online?
Click here right now for instant access to our free training videos where we'll show you exactly how we did it ourselves starting out as complete beginners without ANY prior knowledge or experience in marketing online whatsoever!
Skills
Obviously when I say millions of people are making money online every day that's a huge number. What these people have over people who are not making money is Internet marketing skills.
You can apply these skills in various ways to create an income online. The hard part is actually developing skills.
1. Choosing a niche.
2. Building a website.
3. SEO.
4. Finding products to sell.
5. Marketing those products.
I am just giving you the basic skills that you need in five steps. Anybody can make money online if they do these five things.
However, these are all obviously harder than they sound.
What is the way around that?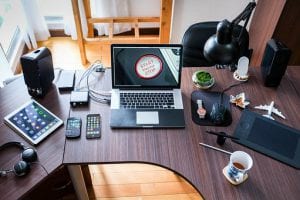 Outsourcing!
If you have a little money to invest you can literally build a very large Internet business and never do any of the work yourself. Use the really cool concept of outsourcing the work at an affordable site such as Fiverr.com.
Be A Worker
What if you don't want to start an Internet business? You can make money online by being a worker.
A worker is somebody who trades their time for money. An example of this might be someone who takes paid surveys and gets paid by the survey.
Another example might be somebody who writes an article for a content mill site such as Crowd Content.
One other example would be somebody who is a virtual assistant and works for another Internet marketer for a salary.
One final example is doing tasks on Amazon Mechanical Turk. It is nice to know humans are still needed to do work computers can't.
These are all examples of workers. Workers don't want to have a business, they just want to know that they're going to make money when they work!
YouTube & Affiliate Marketing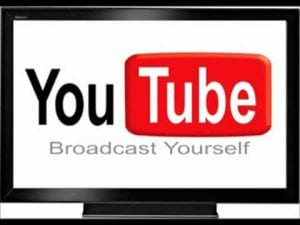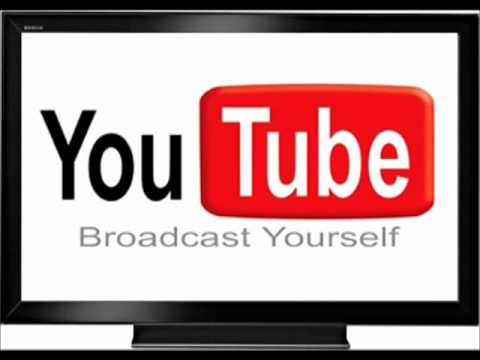 I really love the affiliate marketing business model because of all the different ways it can be implemented to make money.
One really good example of this would be to create videos, publish them on YouTube, and then send traffic to your affiliate link for products you're selling.
Is this hard?
Not once do you learn how to do it, but again this is a skill.
I would even go so far as to say this is really a lifelong skill because YouTube is the third most visited website in the world behind Google and Facebook. YouTube is not going to go out of business.
Whatever you do there to make money online is going to be around for a while. I'm going to refer you to a program called Wealthy Affiliate where you can learn the basics of affiliate marketing. This includes a specific course on using YouTube videos to make money in affiliate marketing.
Are you looking for a way to make money online?
Click here right now for instant access to our free training videos where we'll show you exactly how we did it ourselves starting out as complete beginners without ANY prior knowledge or experience in marketing online whatsoever!
Email Marketing & Affiliate Marketing
Combining email marketing and affiliate marketing is a great way to make money online. Your focus is on building a list and selling your affiliate products to it.
You do not even need to learn how to build websites or blogs to make this concept work.
What you do need is to learn how to find affiliate products that you want to sell. Take the landing pages that come from the affiliate merchant and market those all over the Internet.
The landing page is going to contain a sign-up form on it. That'll be tied back to an autoresponder so you're going to need to join an autoresponder such as Aweber.
Marketing Your Landing Page
As you are marketing your landing page you are building your list because the names of your subscribers and their email addresses are now being stored in the autoresponder.
The best way to do this is to focus on a targeted niche and then build your email list in it.
For example, let's say you want to target the niche of living with fibromyalgia. You're going to find a product such as a Clickbank e-book you can sell that offers tips on living with fibromyalgia.
You're then going to market your landing page to build your email list of people who are interested in information on that topic. That marketing will be done on various social networks such as YouTube, Facebook, Twitter, Pinterest, Instagram, Snapchat, and so on.
You then follow up with your subscribers via email offering useful tips and of course a link to your affiliate e-book where you make a commission selling it. This is an example of how you could combine email marketing and affiliate marketing to make money online.
final thoughts
I have given some brief ideas that answer the question can I make money online. I would say determine if you want to be a worker, or if you want to build an online business. Then jump in with both feet and see how easy it is to get started!
If you need help on how to get started, check out my #1 recommendation on building a successful business online. You can get access to hundreds of training videos, 24/7 support, professional consultations, private access to training guides, tools, my personal private assistance and much more.
Working Online From Home A Proven 4 Step System
See the 4 steps to working online from home & earn residual income