Today, we will do an in-depth Clickbank review and look at how to make money as an affiliate. If you are looking into affiliate marketing, you have already, or soon will, come across the affiliate network Clickbank.
It is one of the largest and best-known affiliate networks. Depending on where you sit, you may like or dislike them. If you have no opinion, maybe we can help you decide if it is for you.
Name: Clickbank
Website: clickbank.com
Price: Free (For Affiliates) $49 (Activation Cost for Vendors)
Owners: Tim and Eileen Barber
Overall Rank: 80 out of 100
Clickbank, Product Overview
Clickbank was started in 1998 and now boasts a spot among the top 100 biggest internet retailers in North America. However, Clickbank stretches across the globe and reaches no less than 190 countries while serving around 6 million clients at the time of this review.
The site's purpose is to connect vendors looking to sell their digital products with affiliates to market these products. And at the end of the day, profit sharing takes place where both parties can make money.
Want to learn how I earn my passive Income working from home?
Click here right now for our review, my personal help, and instant access to our free training videos where we'll show you exactly how we did it ourselves starting out as complete beginners without ANY prior knowledge or experience in marketing online whatsoever!
The Pros and Cons of ClickBank
You will notice that Clickbank gets a pretty good rating while still facing some challenges. Here is a quick breakdown to help you make your own informed decision.
The Pros:
1. It's a reputable business that launched the right service at the right time
2. The market is big, and your affiliate options are extensive
3. Lucrative commissions
4. A guide and tools to maximize affiliate campaigns
5. Payments to affiliates are always made on time
The Cons:
1. Clickbank operates with a stigma that many of the digital products don't live up to the promotional hype created by the vendor
2. Many experienced affiliates on the platform have strong reputations, making it hard to establish a presence.
Lots of chargebacks
Who is Clickbank For?
Both vendors and affiliates might find success through Clickbank. This is because the developers pay attention to the needs of both parties, creating a comfortable balance where many entrepreneurs start out.
When addressing affiliates specifically Clickbank is good for newbies and seasoned marketers. This is why you see affiliates come back to it even after having been away for a while.
Clickbank Tools And Training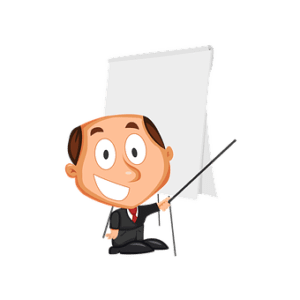 Newbie affiliates will be happy to know Clickbank features several tools, specifically to help you properly steer your campaign in the right direction.
There is also a rather in-depth guide on how to work with the platform.
Clickbank Support
The support page on the site caters to vendors and affiliates individually. At least, this is how the support page is presented. With designated teams for both parties in case they need direction or advice, there is definitely sufficient support available.
Want to learn how I earn my passive Income working from home?
Click here right now for our review, my personal help, and instant access to our free training videos where we'll show you exactly how we did it ourselves starting out as complete beginners without ANY prior knowledge or experience in marketing online whatsoever!
Clickbank Price
For affiliates, you won't need to pay anything to start selling digital products. As for vendors, there are different price structures, starting with the activation fee ($49 at the time of this review).
How To Make Money with ClickBank
It's not really necessary to establish whether entrepreneurs and affiliates are making money through Clickbank. The evidence is there.
Given that Clickbank has been operational for two decades without significant setbacks says something about the success to be found via this specific platform.
Even though Clickbank goes the extra mile to help both vendors and affiliates expand their degree of marketing knowledge, there are certain things that need to happen if you want to make money as an affiliate. They are:
Go Through The Guide
Take the time to go through the guide provided by Clickbank. This is where you get more info about the tools and resources at your disposal, as well as valuable advice you can implement with your campaign.
Find Quality Products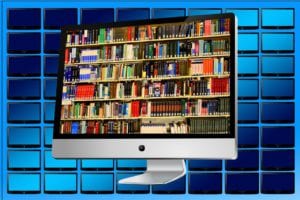 As mentioned earlier there is a stigma attached to Clickbank.
This hasn't stopped the company from developing into a big online retailer with 6 million clients.
However, affiliates do want to build on their reputations. When you try to push products that only get customers frustrated, it will influence your success with products actually worth marketing. Save yourself the downfall and market quality products from the start.
– Pay Attention To The Profit You Get
Vendors get to choose how much of the profit they want to share. As an affiliate, it is in your best interest to benchmark these offers with those offered by the competition.
Although, basing your decision to market a product solely on the profit margin would be a mistake, seeing as there are significant differences when it comes to the quality of the products. So choose wisely and try to keep making smart decisions as you go.
Know Your Audience
Finally, it is crucial that you know your audience before you start marketing to them. This gives you insight into how to really fine-tune the campaign toward the consumers that are most likely to convert.
Of course, getting this information will take time and effort, but that is what successful affiliates tend to do.
Final Verdict: Legit
Clickbank is without a doubt legit, and it offers a great opportunity for entrepreneurs and affiliates alike. However, don't expect it to be easy, especially with so many spam products circulating.
Plus, it helps if you know as much about the product as possible. This gives you more confidence to write a targeted pitch or ad.
Related YouTube Video:
Looking To Make More Money?
As someone who has been through the process, I can speak from experience when trying to choose a way to make money online is exhausting.
If you need help on how to get started with affiliate marketing, check out my #1 recommendation on building a successful business online. You can get access to hundreds of training videos, 24/7 support, professional consultations, private access to training guides, tools, personal private assistance, my personal help, and much more.
PS: Click here to review my #1 recommendation in detail.