In this EarningCash Review, you will learn whether you're short on cash or got bills to pay, this business could be the answer to your problems. Or is it? Earning cash claims to pay you for doing easy and simple tasks like posting on your social media accounts which you can do within minutes, and voila! Easy money!
But is EarningCash legit or just a scam? We will learn everything about it here in my complete and honest EarningCash review today!
Product Name: EarningCash
Founder: Unknown
Product Type: CPA publisher and possibly a data-gathering platform
Price: Free to join
Best For no one
EarningCash claims to be the #1 social earning network that pays you for doing simple tasks such as surveys, watching video ads, filling up forms, posting on your social media accounts, and so on. It also claims to give referral incentives for each person you invite to join EarningCash. And based on their payout incentives, you can earn as much as $300 to $400 in one day.
EarningCash also offers several other ways for you to earn money, and within minutes, you see your money accumulate in your account. But upon doing diligent research, I've found a lot of alarming red flags that you should know before deciding on joining EarningCash. It is important to take note as early as now that EarningCash is very similar to other earning platforms that are known to be not paying and have been called scams.
What is EarningCash?
EarningCash is like a social media affiliate program that lets you earn from completing tasks and earn referral incentives from inviting other people to join the network. The owner of EarningCash is unknown. Their website does not have any company history as well. But they claim that their parent company is a company called Reward Holdings, and it is based in Hong Kong. We will talk more about that later on.
How does EarningCash work?
Supposedly, EarningCash works by providing you several ways to earn money which are the following:
Earn up to $50 for completing surveys
Earn up to $45 for downloading apps
Earn up to $40 for referrals
$2 per click of your referral link
20% commission each time your referral completes a task
EarningCash also gives you a $50 bonus for just signing up. You can also earn as much as $50 for simply posting EarningCash on your social media accounts, as shown below:
You can earn $40 for posting on Youtube
You can earn $40 for posting on Facebook
You can earn $40 for posting on Instagram
You can earn $50 for posting on TikTok
Want to learn how I earn my passive Income working from home?
Click here right now for our review, my personal help, and instant access to our free training videos where we'll show you exactly how we did it ourselves starting out as complete beginners without ANY prior knowledge or experience in marketing online whatsoever!
If you think about it, you can post about EarningCash on your social media platforms within minutes and earn an easy $170 just for doing that. And you can increase your earnings by completing tasks and referral commissions.
You will also get rewards that work as a point system. You will earn 1 point for each dollar that you earn. You can then use your accumulated points to redeem gift cards such as a $50 Visa gift card for 3450 points or a $25 Amazon gift card for 3000 points. Aside from gift cards, you can also use your points to redeem gadgets such as mobile phones, tablets, and even a laptop computer.
EarningCash doesn't have a minimum payment amount for you to be able to payout. But you may be asked to submit some ids or other documents to help prove your identity. EarningCash offers several payment methods like PayPal, Cashtag, Bitcoin wallet, and Venmo.
For the sake of giving an honest review, I joined EarningCash. I was immediately directed to my account's dashboard and the $50 EarningCash task wall. I have a couple of tasks available and I just clicked on each one of them to see for myself.
One task has directed me to those dubious offers that congratulate you for winning, but you need to answer some questions first. And the other task has taken me to a third-party survey website such as YourSurvey. The problem is that these survey websites do not pay that much. Perhaps $1 to $2 the most, majority of the time, they pay some cents only.
It makes you wonder where EarningCash gets all the money to pay to their members. According to them, EarningCash claims to have big brands as their advertisers or sponsors. These companies pay them and share the earnings with you, the members. What a nice act of generosity, if only everything were true.
In reality, EarningCash does not payout, just like any other easy earning social media referral apps that are known to be a scam. It is very similar to Cash Monster and CashMiracle, which I also wrote reviews about. EarningCash has many red flags on their website, but without validating them, you can be deceived easily.
First, EarningCash claims to have a 4.7 out of 5 stars excellent rating in Trustpilot, which is based on 1,035 reviews as of this writing. But upon checking on the Trustpilot website, they do not have a single review at all.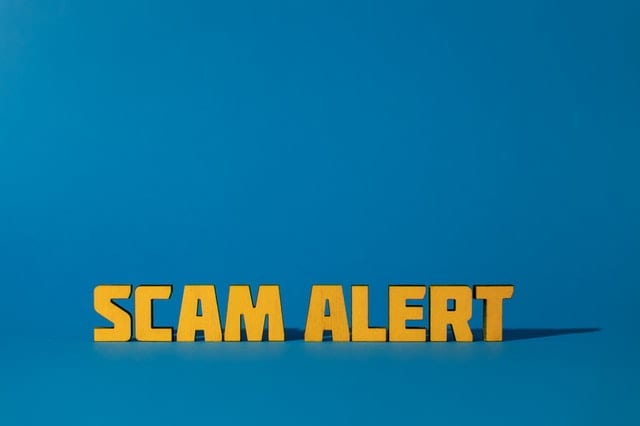 Then, let's go to the testimonials. I found out that they are real people, but I highly doubt they wrote those testimonials for EarningCash. They may not even know that EarningCash is using their photos and names to make fake testimonials. One testimonial was stolen from an actual review of the person for another website.
Another red flag is the payout proofs which are dated somewhere from August to October 2020. But EarningCash's website was only registered in October 2020. So the payout proofs from August until then are not true. A good graphic artist can fake all of that. You can find similar payout proofs with other scam websites where they edit out the company name or the logo and replace it with their own.
Also, EarningCash claims that there are owned by Reward Holdings, a company based in Hong Kong. I was able to find the company's website, but they never mentioned anything about EarningCash. They develop rewards apps that seem legitimate, but EarningCash is not on their list. And I doubt if they knew EarningCash at all.
Perhaps the biggest red flag is the generous amount of payouts that EarningCash supposedly pays its members. If they have big brands as partners, such as Amazon or Target, why would these big companies pay you to complete tasks for them? They do not need a publisher, such as EarningCash, to promote their businesses.
Another thing to be aware of is that when you're signing up or filling out a form, there's a risk that your information is compromised. Some offers ask you to provide your email address, contact details, or even your credit card information. EarningCash is not a reliable company you can trust your information with. I mean, why would you trust a company with a lot of fake claims, right?
Can You Make Money EarningCash?
Unfortunately, no, you can not make real money with EarningCash. You may get hooked on completing tasks because you see that your earnings increase within minutes. But sad to say, this is to fool you into doing more work for the owners of EarningCash. You may not have any issues when requesting a payout. But you will not receive your money, no matter how long you wait.
How To Make Money With the EarningCash?
No, you cannot make money with EarningCash. There's nothing that you can do to get paid. You can try to contact your account manager, but I highly doubt that they are ever going to respond. I've also verified their email address, which is the only contact information on their website, but apparently, it does not exist.
The Pros & Cons of EarningCash
There's nothing I like about EarningCash, but I will still list down its pros and cons for the sake of being fair to all the scams I reviewed.
Pros:
Cons:
Not paying
Fake payment proofs
Fake testimonials
Unknown owner
Contact email does not exist
Plenty of complaints
Any Negatives? Beware of Lawsuits
I'm unable to find any lawsuit filed against EarningCash. But you will find many negative comments about it on their social media pages. Most of the comments are about not getting paid even after waiting for several months. What I've noticed is that when these negative comments started pouring in, the people running EarningCash's social media pages stopped posting. As of this time, their social media pages have no recent posts.
Is the EarningCash Legitimate?
No, EarningCash is a complete scam. Unfortunately, those who have worked so hard and have spent many hours completing a lot of tasks realized this the hard way. What is truly upsetting is that EarningCash and other similar scams are still operating up to this day. Many people are still falling victim to these scams, and sadly, the people behind all of these scams are still at large.
Many of us experience financial troubles, and these scammers take advantage of that all the time. This is why we must do some investigation first before we join any money earning opportunity to save us the trouble later on. A simple search on the internet using the company's name followed by the terms "scam" or "complaints" can already provide you with the information that you need to make an informed decision.
Final Thoughts
Scams like EarningCash represents affiliate marketing very poorly. I want to emphasize that affiliate marketing is not like that at all. Affiliate marketing is a legitimate way of earning an income online, and you can build your own profitable online business part-time and Full-time from the comfort of your home.
With affiliate marketing, your hard work will surely pay off if you associate yourself with the right community to walk you through the steps from beginning to end.
If you are really interested in creating your own home business, check out my #1 recommendation on building a successful business, where you can get access to hundreds of training videos to walk you through the steps from beginning to end, 24/7 support, professional consultations, private access to my training guide and much more…
Working Online From Home - A Proven 4 Step System
See the 4 steps to working online from home & earn residual income