In this article, I want to offer some advice on employment for ex-criminals that hopefully, you'll find enlightening and helpful.
There's no doubt that unemployment is higher than the current statistics show it to be.
This means that not only are there more people looking for jobs but it also means that if you are an ex-criminal you're going to be competing with more people for those jobs.
I think we are all hopeful with the new President Trump administration that employment will pick up, and if some of the meetings he's been having are any indication that certainly appears to be the case.
So if you're an ex-criminal how can you take advantage of what hopefully will be a better economy to find a job in? My advice would be to start online and learn from a community that is a verse about the marketplace today.
5 Steps For Employment For Ex Criminals
1. Your record. First of all, start by taking a look at your record. It is possible that you can get a lawyer and possibly even a public defender to clean your record up. Regardless of what it says, it's worth looking at improving it. that is why I recommend starting on the internet while this is being looked into.
When somebody takes a look at hiring you, they are going to be doing a background check on you. That's a case for anybody that applies for jobs today. so feel discouraged, there are agencies out there that have programs that help you clean up your bad record and even offer financial help as well.
https://freefinancialhelp.net/criminal-record/
2. Your Resume. The second thing to consider is whether you have an up-to-date resume.
The question on a resume goes beyond what your work history looks like. Ex-criminals have to consider whether they want to include their record on the resume or not.
Earn a Passive Income While Working at Your Day Job
Learn How to Start Your Own Affiliate Business
Follow My Simple 4 Step Formula and Copy the Exact Method I Used to Quit My Bus Driver Job
Many human resource managers will tell you to leave that off and wait until you're actually in an interview before you bring it up. That makes sense to me because you won't have a chance to get any interviews if people never contact you and having your record on your resume may not allow you to even get the first call.
3. Before the interview. It's important you understand that your appearance is extremely valuable in making that first impression.
This doesn't mean that you have to go out and buy an expensive suit, but you should take care of the basics. Get a haircut, wear presentable clothes, never wear tennis shoes, but do get a decent pair of dress shoes even if you have to buy them at a discount store.
Earn Passive Income Online and Work From Home Using My Secret 4 Step Formula!
Let me show you a simple 4 step proven system that many are using and having the same SUCCESS!
4. The interview. When you go in for the interview it's important that you are calm and confident. Make eye contact and answer all questions asked of you.
When it comes time to broach the subject of your record explain briefly what happened and how you've overcome that. Be sure and let the human resource interviewer know that you have been rehabilitated and would be a good candidate for the position because of your skills. Always emphasize your strengths and not spend time on your weaknesses.
5. Skills. I saw Mike Rowe on Tucker Carlson last night and he was talking about the skills required to be hireable in today's job marketplace.
One thing that he really focused on was getting a specific skill in a trade. He talked about professions that need more employees and those include truck drivers, plumbers, electricians, HVAC repairman, and so on.
If you have an interest in this it may be worth your time to go to a trade school and get an actual degree that gives you a skill that will make you more hireable. If you already have skills be sure and focus on those on your resume as well as in the interview because companies need qualified people more than ever and that skill is what's going to get your foot in the door on your first job.
Who Is Hiring? 
Do you have access to the Internet? This is going to become important in doing research for current job openings.
You can go to websites that have job boards such as Career Builder, Monster.com, and so on. You could even do a Google search for keyword phrases such as employment for felons, jobs for ex-criminals, and so on.
This will help bring up websites and articles that may be helpful to you. I also want to point out specific companies right now that do higher excrement holes and felons.
Those include…
Aamco
Ace Hardware
Advance Auto Parts
Albertson's
American Greetings
Apple Inc.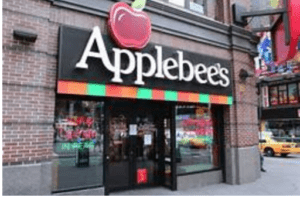 Applebee's
Aramark
Avon Products
Baskin-Robbins
Bed, Bath & Beyond
Best Western
Black & Decker
Bridgestone
Buffalo Wild Wings
Cambell's Soup
Carl's Jr.
Carrier Corporation
Chick-fil-A
Chipotle
Chrysler
Cintas
Colgate-Palmolive
ConAgra Foods
Costco
Dairy Queen
Delta Faucets
Denny's
Dillards
Dole Food Company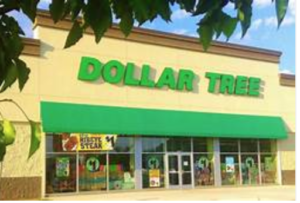 Dollar Tree
Dr Pepper
Dunkin' Donuts
DuPont
Duracell
Einstein Bros.
Embassy Suites
Firestone Auto Care
Flying J
Foot Locker
Frito-Lay
Fruit of the Loom
General Electric
General Mills
General Motors
Golden Corral
Goodman
Grainger
Great Clips
Hanes
Holiday Inn
IBM
IHOP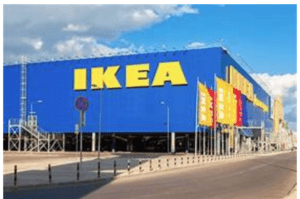 Ikea
In-N-Out Burger
Interstate Batteries
Jack in the Box
Jiffy Lube
Jimmy Johns
Kelly Moore Paints
KFC
Kohl's
Kraft Foods
Longhorn Steakhouse
McDonald's
Men's Wearhouse
Michaels
Miller Brewing Company
Motorola
Nordstrom
Olive Garden
Papa Johns
PepsiCo
PetSmart
Phillip Morris Inc.
Radisson
Red Lobster
Red Robin
REI
Rubbermaid
Ruby Tuesday
Safeway
Safelite
Salvation Army
Sara Lee
Shell Oil
Shoprite
Smash Burger
Sony
Subway
Sysco
Tesla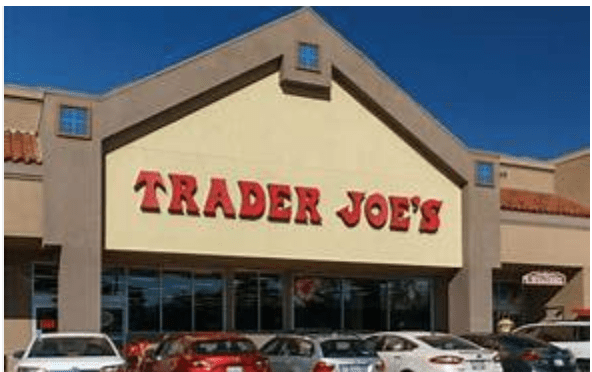 Trader Joes
Tyson Foods
UnitedHealthcare
US Foods
US Steel Corporation
Volunteers of America
Walgreens
Wendy's
WinCo Foods
Wyndham Hotels
Yard House
My Conclusion On Employment For Ex Criminals
One other thing to consider is FlexJobs.com. You will find companies that hire people to telecommute.
The focus here will be on skills and not so much on your background as you will not be dealing with the public or other employees in a face to face situation.
One more thing is to look at using the Internet to make money. I highly recommend affiliate marketing for that.
If you are really interested in creating your own affiliate business, check out
my # 1 recommendation
.
 You'll get plenty of training, support, your websites, and access to 24/7 live chat where a community is available to address any concerns or questions you may have.
Click on the banner below
to get started, and I will meet you inside to get you set up.
PS: No credit card needed!
Need Passive Income?
A Simple 4 Step System
Enter your email and gain access to my make money tips and receive your free gift.
Working Online From Home A Proven 4 Step System
See the 4 steps to working online from home & earn residual income