Here is my unbiased Evolv health review. Evolv is a network marketing company offering products and business opportunities to customers and distributors in the health niche. Because it is a network marketing business it uses a direct sales business model from the company to distributor to customer.
Network marketing companies account for billions of dollars in sales of products every year. According to Direct Selling News in 2016, the Top 100 List started with Amway at $9.5 Billion in revenue and ended with Total Life Changes at $77 Million.
94 companies have annual revenue of over $100 Million Dollars. With annual sales in the millions, Evolv is a growing company with very loyal distributors and customers.
What I am going to do in this article is review Evlov looking at the company, business opportunity, and products. I am not a distributor and have no biased opinion as I write this review.
Overview
Product: Evolv Health
Website: https://evolv.com
Owners: Brent Hicks $ Trey White
Free To Join: $349.00
Ratings: 40 out of 100
Verdict: Legitimate
Recommended: No
Are you looking for a way to make money online?
Click here right now for instant access to our free training videos where we'll show you exactly how we did it ourselves starting out as complete beginners without ANY prior knowledge or experience in marketing online whatsoever!
Evolv Health Review – The History
In 2009 Evolv Health was started in Dallas, Texas, with a mission to help people with health problems. HOPE stands for helping other people Evolv and this is what the company works at every day, both with products for customers and distributors.
Annual sales fall in the $20 Million to $50 Million range according to Manta. However, in 2011 their annual sales were listed at $11 Million with claims this was a 500% increase. This would leave them off of the top 100 direct selling companies in the world at this time.
Founders
One co-founder and the Chairman of Evolv Health is Trey White. He did not have a background in network marketing when getting into this business.
However, he does come from a strong business background and has been a very successful venture capitalist. He was successful at identifying good business opportunities and then matching the right team to build those businesses.
The other co-founder and CEO is Brent Hicks. He also did not come from an MLM background when launching Evolv Health. His background was in real estate finance and he had been successful in building large sales organizations in that industry.
These two gentlemen used their lack of network marketing experience to their benefit. Because they didn't have any negative ideas about MLM as a business model they have been able to continue to grow their business every year.
Products
As with many network marketing companies, Evolv Health products fall into the nutrition category. They have 10 core products that fall into four different groups. Today these include a variety of sports and energy drinks, dietary and nutritional supplements, meal replacement products, healthy snacks, and performance boosters.
Many customers become distributors because of their love of the products and the successful results they have had from them. Overall the product line appears to be competitive with other similar products and they offer good taste.
Are you looking for a way to make money online?
Click here right now for instant access to our free training videos where we'll show you exactly how we did it ourselves starting out as complete beginners without ANY prior knowledge or experience in marketing online whatsoever!
Business
When doing an Internet search you are going to come up with people who claim that the business opportunity is a scam and they have not been able to make any money at it. This tends to be a general theme in network marketing but is easily refuted when looking at Evolv Health.
As with other network marketing companies you can build your own sales organization by sponsoring new distributors and helping them build their own downline of distributors as well. The biggest challenge to this is finding people to talk to about both the products and the business opportunity.
Today using a lead generation company such as My Lead System Pro can be helpful for people who do not want to approach their family and friends. Also building your business using the company-provided websites and marketing materials is helpful for people who do not have a background in sales and marketing.
Compensation Plan
The fastest way to start making money is to sell products and you earn 5% to 15% in commissions on all of your personal sales. This seems low to me, but the way to make more money is to build your own sales team and increase your sales volume.
Evolv Health uses a binary payment structure where you can build a downline two legs at a time. You can earn commissions up to seven levels deep. The best way to achieve success is to use the company-provided training and work with your downline distributors.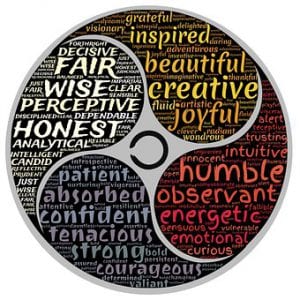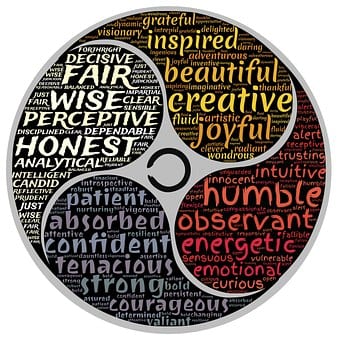 Final Thoughts
In doing my research for this article I found a number of complaints by people who felt that they were unable to make money in network marketing and wanted to blame the company for this. This is easy to do with any network marketing company.
However, this appears not to be the case with Evolv because of their continued growth and the number of distributors who are building their own businesses and making money selling the products.
As I mentioned earlier in this article you're going to need leads if you want to build your own sales organization. Your main focus will be on lead generation and follow-up, and for that, I recommend checking out systems like My Lead System Pro.
If you are unsure about joining an MLM company such as Evolv I suggest taking a close look at affiliate marketing. Many large companies such as Amazon and Wal-Mart have affiliate programs. So do digital info programs such as ClickBank.
Affiliate marketing is easy to get into and you can take your business or career in many different directions without the negative thoughts that are associated with MLM.
If you are interested in creating your own home business, check out my #1 recommendation on building a successful business online. You can get access to hundreds of training videos, 24/7 support, professional consultations, private access to training guides, tools, and much more.
Working Online From Home A Proven 4 Step System
See the 4 steps to working online from home & earn residual income