In this Flash Rewards review, we will look at all the necessary information about this app to see if it is possible to make money with this app, and how to get started and learn about this business. We will be laying out all the information s it bis, and then you make the right decision if this is the right business for you.
We are living in a digital age and there are many ways one can make money by filling out simple tasks, like surveys, and working with advertisers who are willing to pay for user engagement. When you complete a task such as watching a video or downloading an app, the advertiser pays Flash Rewards, and in turn, they reward you with points that can be redeemed for cash or gift cards.
Full Product Overview Of Flash Rewards Review
Product Name: Flash Rewards
Owners: Founded by Mathew Conlin
Product Type: Cash-back Rewards App
Price: $20.00
Best For Persons looking to make a little extra money
Ratings: 3.5
Disclaimer:
Please keep in mind as you read my Flash Rewards Review, that I am not a member or an affiliate of Flash Rewards. This review is based on research and information available online in the public domain. Any opinions and conclusions may not apply to all persons or situations. So read this review in its entirety and you make your own decision. It might be helpful to read other Flash Rewards Reviews.
What are Flash Rewards?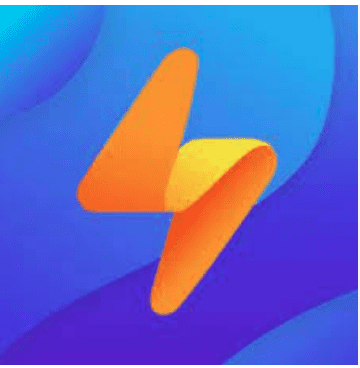 Flash Rewards is a mobile application that rewards users for completing various tasks such as watching videos, completing surveys, downloading apps, and more. The app is available for both iOS and Android devices and is free to download. They have based out of New York, and also operate in Canada and the United Kingdom.
When you complete the surveys, you will provide Flash Rewards with your name, date of birth, full address, cell number, and others. There are many additional fields. Take your time to fill them up properly to get the most out of your platform. They will email you a link to complete the sign-up process.
On the website, there is a Quick Start Button, when you click the button there are different gift card options to choose from. Flash Rewards will ask you which one of these you would like to earn. You can select anyone cause it is possible you can change it later.
These ads or offers of a $750 Amazon card, a $750 Shein card, or cards from Walmart, eBay, etc., are not giveaways. they are rewards for completing tasks, some of which may cost money.
How Do The Flash Rewards Work?
Flash rewards are a type of reward program that provides instant gratification to customers for completing a specific action or behavior. These rewards are typically given out as a form of a loyalty program, encouraging customers to continue shopping or engaging with a particular brand.
Flash rewards are designed to create a sense of urgency and excitement among customers, as they are typically available for a limited time or in limited quantities. This encourages customers to act quickly to take advantage of the reward before it expires or runs out.
Overall, flash rewards can be an effective way to incentivize customer behavior and build brand loyalty. By offering immediate rewards, brands can create a positive customer experience and encourage repeat business.
In the case of Flash Rewards, users must also be residents of the UK, US, or Canada, be at least 18 years old, and have a valid government ID to verify their identity for cashing out rewards. Rewards Giant requires residents of the US who are at least 18 years old to sign up and complete a required number of deals within sixty days of finishing the first deal.
The number of deals and levels required for a particular reward varies, and the completion of a deal may require paid participation or subscription.
These websites generate revenue by receiving commissions from the companies sponsoring the deals or tasks completed by users, and they hope that users will continue using the products or services beyond the requirements of the deals.
Can You Make Money With Flash Rewards?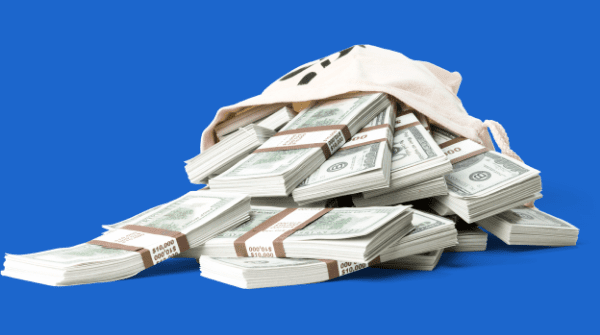 Yes, it is possible to make money with Flash Rewards. The amount of money you can make depends on the number of tasks you complete and the number of points you earn. Flash Rewards offers various payment options, including PayPal, Amazon gift cards, and more.
However, it's important to note that you can't work with Flash Rewards for a full-time income. The app is designed to provide users with a little extra cash, rather than a full-time income. It's best to use the app as a way to earn a little extra pocket money rather than relying on it as a primary source of income.
You complete deals and level up to reach your target. You can set a target for a $5, $100, $250, $500, $750, or $1000 reward. Your deals and levels will depend on your target rewards.
Can you get $750 from Flash Rewards?
Yes, you can earn up to $750 from Flash Rewards. But it may not be easy, and you will need to spend some money to reach that level of earnings
Is Flash Rewards A Safe App?
When it comes to earning money through apps, safety is a major concern. Flash Rewards has a high rating on both the App Store and Google Play Store, indicating that the app is safe to use. However, as with any app that requires you to share personal information, it's essential to read the app's privacy policy and terms of service before using it.
The Pros and Cons Of Flash Rewards
Pros:
No sign-up fees
Earn money by completing tasks
Different deals to choose from
New brands and services are being offered
Bigger rewards have more value
Cons:
Strict qualification requirements
The parent company has many complaints
Many emails and malicious software
Results are not promised
Sharing of personal identification
Too many hours spent for little or no money
Any Negatives and Lawsuits Against Flash Rewards
The Flash Rewards has not been involved in any major lawsuits or legal issues. However, there are some concerns about the complaints and business claims.
Although the number of negative reviews and complaints is relatively high, it's significantly lower than other reward sites. It's also good to see that Flash Rewards responds to most reviews and complaints and rectify any issues or false claims.
Is Flash Rewards A Scam?
No, Flash Rewards is not a scam, it is a legitimate company and you can decently earn money, but it isn't a way to make quick money like the marketing language would want you to believe. Flash Rewards is more honest than most other online money-making sites. if you take time to read its instructions and program requirements carefully, you get a fair idea of what you are getting into.
With Flash Rewards you might have to engage in a two-month process of playing through levels before you can claim rewards.
Is Flash Rewards A Safe App?
Flash Rewards app is safe to use, and you can earn money through various payment options. However, it's important to note that you won't get rich using this app. It's best to use it as a way to earn a little extra pocket money rather than relying on it as a primary source of income. If you're looking for a simple and easy way to make a little extra cash, Flash Rewards might be the company you are looking for.
Final Thoughts
There are many businesses online that are eye-catching, however, I would like to caution you to be careful when dealing with offers that promise large sums of money with little effort, as they may be scams.
It's always a good idea to do your research and read reviews from reputable sources before engaging with any offers or programs. Additionally, it's important to never provide personal or financial information to unverified sources.
There are businesses that I have seen that are legit and look after their members, and affiliate marketing is the most prominent one that I can safely say is real and legit. New people starting online see that is the best way to earn a full-time income online and is a privilege for me to recommend them to you.
If you need help choosing the right Affiliate Program, check out my #1 recommendation on building a successful Affiliate business online. You can get access to hundreds of training videos, 24/7 support, professional consultations, private access to training guides, tools, personal private assistance, private message help, and much more.
PS: Take a look at my Wealthy Affiliate Review, (My #1 recommendation website builder in detail)
Working Online From Home - A Proven 4 Step System
See the 4 steps to working online from home & earn residual income