Franchising for Executives is a business opportunity that anybody can get involved in if they choose to. In this article, I will discuss how it is possible.
However, I've always felt that a business model such as franchising is better suited for people with an entrepreneurial spirit as opposed to somebody who is better suited to be an employee and work a job.
One type of person that franchising can be extremely profitable for is executives. That's what I want to talk about in this article. Why do franchise opportunities for executives make sense? and if you're an executive, who is considering starting a franchise, and why? and how can you go about doing that?
This Is Not A Job
I want to point out that having your own franchise is not a job, and although I think most executives know this, it's important to really go into starting your own franchise with the right mindset. Franchise owners have an entrepreneurial spirit that they use to work for themselves and reap the benefits of being self-employed.
You are your own boss. You control your own success. Most executives already know this, and already have many of the qualities needed to break away and start their own franchise.
Want to learn how I earn my passive Income working from home?
Click here right now for our review, my personal help, and instant access to our free training videos where we'll show you exactly how we did it ourselves starting out as complete beginners without ANY prior knowledge or experience in marketing online whatsoever!
Why Franchising?
Thanks to the Internet there are many ways to make money and there are many ways to start your own business. Franchising offers some benefits that executives find attractive.
1. You Are In Business…
For yourself, but not by yourself. One of the great things about franchising is working with a company that provides you with everything you need to be successful.
This means that they already have established a blueprint for success. They have products and marketing tools in place. You just have to take the ball and run with it so to speak.
2. Funding. Do you have the needed funds to buy a franchise? Do you have the needed funds to live on while your franchise is becoming profitable?
Executives are better equipped to live off of their saving while their new franchises are becoming profitable. They also are better equipped to borrow the money needed because they often have a portfolio that includes existing assets needed for collateral if they are borrowing the start-up funds.
Some franchises will loan executives the money needed to get started. Others will offer counsel on how to find the money you need.
At Executives Franchising, they require a minimum of $50K to get started. They offer training on how to access your 401K for the money you need if you have one.
3. Categories. Franchising is not, unlike blogging, in that you can find one to start a niche you are an expert at or have an interest in.
Examples of categories of franchises that are available to buy include…
Advertising/Direct Mail Franchise
Automotive Franchise
B2B Products/Services Franchise
Children's Education, Services & Activities
Financial/Tax Services Franchise
Home Based Business
Home Services and Home Improvement
Mobile Coffee & Smoothie
Print, Design & Promotional Products
Professional Business Coaching
Repair & Restoration Franchise
Retail/Mall Based/Specialty Retail Franchise
More Franchise Businesses That Are Growing Today
Like…
Healthcare/Medical Franchise
Senior Care Franchise
Sign & Graphics Franchise
Sports/ Fitness/Health/Nutrition
Popcorn Franchise
Commercial Cleaning Franchise
Pest Control Franchise
These are just a few ideas. If you have something in mind, chances are you can find a franchise to buy.
4. Fast return. Your return on investment, or ROI, can be very quick in a franchise. This is another reason why executives turn to this business model as a way to start their own business.
One of the reasons for this is the larger margins that come from running a well-known brand franchise, which most are. People expect to pay more for a brand product they are familiar with because the perception is they are getting a better product than an unknown brand.
Having a fast return on your money allows you to pay off your startup loan costs quicker as well. This puts more money in your pocket to do as you please.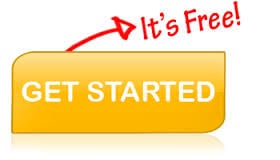 Getting Started
At this point, you may be wondering what are the steps to get started in franchising. Let me lay out what you should do next.
1. Research. Of course, the Internet is great for this. I have come across some very good websites for researching franchising.
Forbes did a good article on this titled "Looking to Buy a Franchise? Here's How to Start". It lists the best and worst franchises to buy.
2. Attend franchise events. I really like this idea because you can meet people who own franchises as well as people selling them. The International Franchise Expo in New York is a good one to attend. Of course, you can and should look for local events as well.
3. Franchises for sale. Biz Buy Sell has a great website and blog on buying and selling franchises. You may be able to buy an existing franchise or find info on starting your own from scratch.
4. Flippa.com. I just want to make you aware of another possible source of starting a business.
Flippa is not a franchise website, but it does sell websites of all sizes, shapes, and prices. In fact, they make over $5 Million Dollars a month in website sales.
This is a way for executives and anyone interested in starting an Internet business to get started with a website that is already up and running. There are benefits to this over franchising if you are interested.
How To Begin Franchising
Is franchising too big to start? Some people like myself started off small. I need the time and freedom to get my franchising business up and running so I started Affiliate Marketing which I can earn an income from home helping me to quit my full-time job so that I can investigate my Franchising business.
I join this community of like-minded people who help me with what approach to take, and I am glad that I did. I understand more about approaching my business from a different perspective than before. I would recommend this community to anyone before venturing into any business of their choice.
If you are really interested in creating your own affiliate business, check out
my # 1 recommendation
.
You'll get plenty of training, support, your websites, and access to 24/7 live chat where a community is available to address any concerns or questions you may have.
Click on the banner below
to get started, and I will meet you inside to get you set up.
Working Online From Home - A Proven 4 Step System
See the 4 steps to working online from home & earn residual income