There is a trend that is taking place these days. You will see it in this Freelife MLM review. Not every MLM company follows this trend, but this company does. That trend seems to convince people that the products of the company are very, very good.
We are talking about science, of course. Freelife points out how their products have scientific evidence proving them better than other companies products. While science may give a company an advertising edge, it is not the deal clincher people think it is.
People want products that work, and they want them at a good price. If they do not get either, all the science in the world won't convince hesitant customers to buy the products. You have to watch out when companies use bad science to sell their products to unsuspecting people.
It is not that science is bad; it can use just the field to profit just like any other field can.
Disclaimer:
Please keep in mind as you read my FreeLife MLM Review, that I am not a member or an affiliate of FreeLife. This review is based on research and information available online in the public domain. Any opinions and conclusions may not apply to all persons or situations. So read this review in its entirety and you make your own decision. It might even be helpful to read other FreeLife Reviews.
What is FreeLife?
This is a company that started in 1995 to help make your life better. Their products result from a plan created by the founder's Ray Faltinsky and Kevin Fournier that made them science-based. It is a niche-based business in the network marketing industry.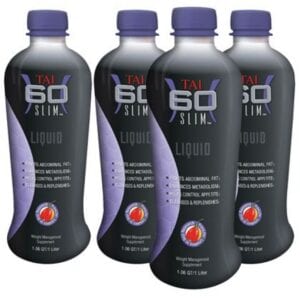 Their goal was to help people live healthier lives and give them the nutritional tools needed to fight cancer and aging. There are weight loss and energy products as well to help people get up and go.
Then the powers that be divided their products into 6 categories- Islam. TAIwellness, TAIspa, TAIhome &TAIkids with the Tai prefix give you that oriental feel to their products.
The main ingredient in their products is goji juice, and Freelife has lots of science backing up their claims that this goji berry is a healthy powerhouse. They like to advertise the goji berry as 'anti-aging giving you the idea that you can roll the years back and look younger than you really are.
The only problem is that the science behind Freelife has been done by those associated with the company, and objectivity may not have been their strong suit. Take their claims with a grain of salt.
How Does FreeLife MLM Work?
This company is set up like any other MLM company and uses sales reps making direct sales to get their products to the public. Or you can go directly to their website and make your purchases through the company. Either way, you can try to benefit from the goji berry they use in their products.
Signing up with FreeLife takes a few steps as they really do not have a sign-up page for you to use. If you want to do a business opportunity with the company, you have to contact them or call the company and talk to them directly.
They are not a very transparent company as its FAQ page only has 2 questions on it, and they do not publish any revenue information or its compensation plan. But they use a lot of hype to get you interested in becoming an independent sales rep with their firm.
The powers that be like to dangle luxury cars and vacations in front of the eyes of prospective employees so that they can get motivated to sell.
Want to learn how I earn my passive Income working from home?
Click here right now for our review, my personal help, and instant access to our free training videos where we'll show you exactly how we did it ourselves starting out as complete beginners without ANY prior knowledge or experience in marketing online whatsoever!
Can You Make Money With FreeLife?
It is hard to say as the company's website keeps the information to a minimum. They are not going to say much as the people at the company's headquarters were burned by controversy back in 2007.
One of their spokesmen made some controversial comments that proved untrue, and it was discovered his Ph.D. was not legitimate, which caused a lot of problems for the company. That spokesman was fired.
That explains the lack of information. We were able to find out that there are two ways to sign up. The gold plan costs about $529, and the Platinum plan which costs $1,114.
With a little luck, you may be able to squeeze out a few dollars in profits. But with the lack of published information, the best bet is you won't make a lot of money working for this company. It is a typical MLM and has 9 levels you need to climb to earn those dollar signs or a $1,000,000 bonus.
Keep in mind that you are competing with the company and the many independent sales reps, and the myriad of other people selling health and anti-aging products.
How Do You Make Money WITH FreeLife?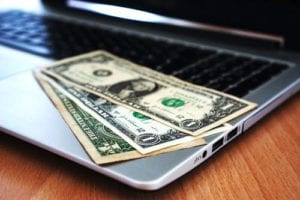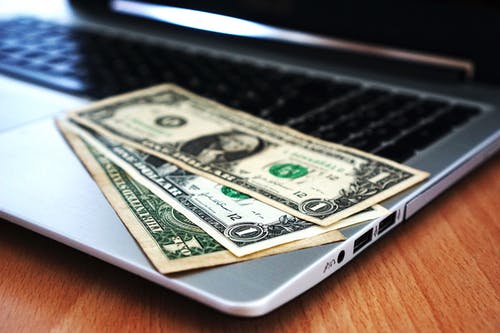 Like other MLM businesses, FreeLife has created a very complicated compensation plan. It is possible to earn between 10 to 20% commissions, but your actual payment is based on how many points you earn and not how many sales you make.
One point equals $1 to get 100 points; you need to sell $100 worth of products. Good luck with that as the prices of the products will scare a majority of people away. Then there are the 9 levels you can get to. Each level adds more commissions to you, and the higher you get, the payout is roughly 5% of every sale made under you.
That leads us to the next way you can earn money through this company recruiting. Typical MLM and do not expect to avoid this task. The more people selling under you, the higher your income.
You know the story so we won't belabor the point. On top of those two ways of making money, you also can qualify for different bonuses and awards the company has set up. Those extra gifts do have their rules to follow and requirements to meet, and you would have to contact the company to get all the details.
the Pros & Cons of FreeLife
Pros:
There are some pros to working for this company, and if you like to sell, then you may want to check the company out:
Be your own boss
Work your own hours
The company has been around for 25 years
An interesting product line to market
The commission may be adequate
Possible to make some money
Cons:
Now the other side of the story so you get the full picture of this company:
It makes a lot of false statements
It uses a lot of hype to get you to sign up
Costly to sign up and market the products
Has faced lawsuits and other problems
Expensive product to try and sell in an oversaturated market
Lack of training, you are on your own so to speak
Want to learn how I earn my passive Income working from home?
Click here right now for our review, my personal help, and instant access to our free training videos where we'll show you exactly how we did it ourselves starting out as complete beginners without ANY prior knowledge or experience in marketing online whatsoever!
Any Negatives? Beware of Lawsuits
The question is where to start. The lack of transparency is disconcerting and off-putting. Not knowing much about the company, how it pays, or how good the products are is a giant negative. No one wants to wait until they have signed up to find out all the details.
That goes for the compensation of independent reps. How they are paid is also a mystery, even though you have to earn points before earning any money. Then the lack of training is a big negative. Not being given tips on how to sell these products is not a comforting thought.
2 big negatives overshadow all the rest—the first we have mentioned. The spokesman's educational degree was found to come from a degree mill, and his laboratory was substandard.
Then in 2009, the class-action lawsuit filed forced FreeLife to alter its advertising and other claims about its goji juice ingredient. Another part of the settlement had FreeLife making a charitable donation for an undisclosed amount of money.
The only thing that outweighs those negatives is that FreeLife is a billion-dollar company.
Is FreeLife Legitimate?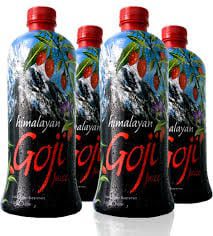 In legal terms, yes, it is. There is no complaint that FreeLife is not delivering the product they are selling to the people. The problem comes in when they make false claims about their products. And they make a lot of them.
The fact that their spokesman made his claims for some time before finally getting caught tells you that the company may have approved his message, and the spokesman was used as a scapegoat.
The owners knew, and when they knew it, anyone's guess, but they did not seem to mind him making those false claims since it went on for years. Then the lack of transparency does not make the company illegitimate.
It does raise a few eyebrows and make one wonder what they are trying to hide. Other practices raise some eyebrows as well. One example is that you will lose your active status if you do not make 100 points in a given month.
Final Thoughts
After reading the hype and are still interested in joining up and selling FreeLife products, maybe you should read the disclaimer. Those few words let you know before you start that you may not make any money at all.
The disclaimer is something to take to heart, and it is one reason we can't recommend working for this company. You are making a large investment, expected to make at least $100 in purchases every month, and expected to do a lot of work with little return.
Your best bet would be to find a better MLM company to work for. One that is more open about its practices and how it pays. This company is too secretive, and it may be too hard to sell the products even if science backs them up.
If you need help on how to get started, check out my #1 recommendation on building a successful business online. You can get access to hundreds of training videos, 24/7 support, professional consultations, private access to training guides, tools, personal private assistance, my personal help, and much more.
PS: Click here to review my #1 recommendation in detail.
Working Online From Home - A Proven 4 Step System
See the 4 steps to working online from home & earn residual income