GeneratePress Premium vs Astra Pro is a powerful WordPress theme plugin that gives you complete control of building your website. Because they are both exceptional, it cannot be easy to choose between the two. Both of them are lightweight, fast loading, and reliable. You can build a professional-looking website within a few minutes, even if you are a newbie.
In this topic, we will dissect each of them and list down what they can offer so you can make a smart decision on which one is the most suitable for your website. But before that, below is an overall comparison between GeneratePress Premium and Astra Pro.
GeneratePress Premium
Astra Pro
Price
Yearly
$59
$47
Lifetime
$249
$249
Bundle
n/a
$169 Essential Bundle
n/a
$249 Growth Bundle
Theme weight (basic)
30 KB
50 KB or less
Theme loading speed (basic)
0.5 seconds
0.5 seconds
Website usage
500
Unlimited
Modules
14
15
Pre-built websites
40+
150+
WooCommerce Integration
Refined controls
More features
Refund Policy
30 days
14 days
Support
Quick response
The response may take several days
What is GeneratePress Premium?
GeneratePress Premium is the paid version of the GeneratePress theme in WordPress. It is a powerful plugin that opens all the modules to give you more customization controls and options to build your website. The GeneratePress Premium was developed by Tom Usborne, a Canadian-based developer and the president of EDGE22 Studios Ltd.
The GeneratePress Premium has two plans you can choose from, and these are:
$59 GeneratePress Premium Yearly
Up to 500 Websites usage
Includes all features and modules
Access to the Site Library
30-day money-back guarantee
24×7 Support and updates for 1 year
$249 GeneratePress Premium Lifetime
One time payment
All the inclusions of the GeneratePress Premium yearly plan
24×7 Lifetime support and updates

GeneratePress Premium Features
GeneratePress Premium offers extensive features and settings, so you'll have more control over designing your website. But before that, you need to install the free base theme first. The GeneratePress theme by default is plain-looking, but it has the typical elements of a website.
Here's what the GeneratePress free version can offer you:
Full Width or Contained – Choose whether full width or contained header for your website. You can add a background image to your header. Customize the text alignment and padding. You can also enable the parallax effect where the background image moves as you scroll down your webpage.
Top Bar Widget Area – Show your business' contact information such as email address or phone number on top of your website.
Back to Top – This enables you to add a "back to top" action button to return to the top of the web page easily.
Featured Images – Show an image above your post or add thumbnails on your blog page or archives.
Footer Bar – Include your CTA and other information on your footer bar.
Footer Widgets – Select from the 5 different footer widgets on individual pages and posts.
Navbar Options – Includes website navigation dropdown options such as hover, click-menu item, and click-arrow.
Text or image logo – Display your website's title parallel to your logo and your tagline.
Sidebar Layout – Use a sidebar layout instead of the default layout settings.
Content Container options – Customize the layout of your content whether default padding option, full width and contained. You can also apply these settings to multiple pages or globally.
Disable Elements – Disable one element which is the post titles.
The base theme has enough features to enable you to build your site, but it can't match what GeneratePress Premium can offer. The GeneratePress Premium has the following modules and features.
Backgrounds – Add background images to your web pages and customize the size, position, and others.
Blog – This module allows you to have more settings to customize your blog's layout. You can choose to show your blog's post date, author, post tags, post categories, and many more. You can also select whether to display your content using columns or a masonry grid.
Colours – GeneratePress Premium added 60 more colours into the customizer that you can use for different sections on your website.
Copyright – Edit the copyright information on the footer section.
Disable Elements – Using this module allows you to enable or disable specific elements at the post or page level.
Elements – Elements enable you to do more on your website design such as creating page heros, inserting GP hooks, applying layouts on a site-wide scale, and many more.
Menu Plus – You can use sticky menus, mobile headers, off-canvas navigation, etc.
Secondary Nav – Add a collapsable mobile menu that will work perfectly for mobile devices.
Sections – This is a simple page builder that when enabled, removes the sidebars from your page. You can add a new web page or content then customize its layout, colours, add a background image, etc.
Site Library –Choose from over 40 pre-built quality websites and import either the theme options only or the demo content which includes the page content.
Spacing – This enables you to adjust the margin and padding size of containers, headers, footers, and other elements of your website.
Typography – GeneratePress Premium includes over 200+ Google fonts you can use for your website. You can also change the font size, font weight, text spacing, colours, etc.
WooCommerce – The WooCommerce add-on lets you add eCommerce layout options such as product columns, products per page, display cart in the menu, display mini cart sub-menu, and much more.
Import and Export – Import or export your theme settings effortlessly.
What is Astra Pro?
Astra Pro is a plugin for the free Astra theme in WordPress. When activated, it enables great features and settings for you to customize your website. Astra Pro is developed by the Brainstorm Force, a company led by CEO/CMO Abhijeet Kaldate.
Before using Astra Pro, you need to install the free Astra theme first. Then purchase the Astra Pro plan you want. These plans are:
$47 Astra Pro Annual Plan
$249 Astra Pro Lifetime (one-time payment)
White Label
For use on unlimited websites
Access to a library of pre-built websites
Advance header and footer builder
Mega menu
Sticky header
Advanced and custom layouts
Advance hooks
Additional typography and colour options
WooCommerce integration
Native AMP Support
Free Updates
24×7 Support
Training
14-day refund
$169 Essential Bundle
$499 Essential Bundle Lifetime (one-time payment)
Includes all the features from Astra Pro
150+ Premium Starter website templates
WP Portfolio plugin
Choose either Elementor or Beaver Builder page builder addon
$249 Growth Bundle
$699 Growth Bundle Lifetime (one-time payment)
Includes everything from the Essential Bundle
Convert Pro and Schema Pro plugins
Ultimate Addons for Beaver Builder and Elementor
SkillJet Academy membership
Future Astra plugins
Want to learn how I earn my passive Income working from home?

Click here right now for our review, my personal help, and instant access to our free training videos where we'll show you exactly how we did it ourselves starting out as complete beginners without ANY prior knowledge or experience in marketing online whatsoever!



Astra Pro Features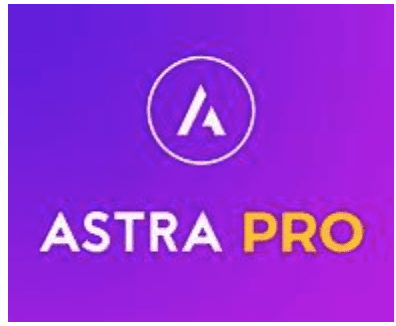 The base theme of Astra Pro already has features and settings that you can use to build a decent website. Some of these features are:
Pre-built website templates – Select one of the ready-to-use quality website templates to get a headstart in creating your website.
Powerful Design Options – Manage the layouts of your website and its contents. Customize the inbuilt header and footer options, use the transparent header, and more.
Primary Header –
Logo Header – Display your logo on the left, right, or center top of your webpage.
Blog Content Width – Increase your website's readability by disabling the page title and sidebar to display a full-width web page.
Astra Widgets – Add an address widget, social icons widgets, and info list widgets.
Activating the Astra Pro plugin unleashes more features and customization controls, giving you more freedom to create the website you want. The Astra Pro plugin features are:
White Label – Redesign Astra Pro to present as if it is your own website.
WooCommerce – use additional features such as grid settings, gallery options, off-canvas sidebar, a dropdown cart, etc
Blog Layouts – Have more options for your blog's layout.
Site Layouts – Choose from several site layouts such as full width, boxed, padded, or fluid layout.
Custom Layouts – Create a custom header and footer using your favourite page builder.
Spacing Control – Manage the spacing between margins and paddings around the contents of your website.
Nav Menu – Create a menu to display multiple web pages.
Header Sections – More header section options you can choose from.
More Header Designs – Choose from different header designs such as transparent headers, sticker headers, and so on.
Sticky Header – Fix the header on top of your webpage while you scroll down the page.
Page Headers – Have more design options for your page headers such as choosing its background colours, using images, etc.
Colours & Background – Astra Pro gives you additional colour selections and the option to put background images in the different sections of your website.
Better Typography – Choose from the 800+ Google fonts to get the most suitable typography for your website. Change the font size, resize paragraph margins, use text-transform, and more.
Scroll to Top Link – Add the scroll to top and button on your web pages to go back to the top of your website effortlessly.
Footer Widget – Pick from the 7-footer widget layouts only available in Astra Pro.
GeneratePress Premium
Astra Pro
Pros:
Lightweight theme
Lightweight theme
14 powerful modules
15 powerful modules
SEO optimized
SEO optimized
40+ Pre-built quality websites
150+ Starter website templates
Compatible with major page builders
Compatible with major page builders
For use on 500 websites
Unlimited websites
Mobile optimized
Mobile optimized
30 days refund from the time of purchase
14 days refund from the time of purchase
24×7 support
24×7 support

Cons:
A little expensive
Support takes a while to respond
Conclusion
In conclusion, GeneratePress Premium and Astra Pro give you more freedom to design a unique website even without coding skills. They are some of the best-performing WordPress themes out there. Deciding which one is the best theme and plugin will be entirely up to you. I hope you have a better idea of which one you would like for your website.
If you are interested in creating your own home business, check out my #1 recommendation on building a successful business online. You can get access to hundreds of training videos, 24/7 support, professional consultations, private access to training guides, tools, and much more.
Working Online From Home - A Proven 4 Step System
See the 4 steps to working online from home & earn residual income