If you were looking to work from home, you might have come across a GoGoKid Review. An online teaching platform that teaches English online. It claims to pay you up to $25 per hour. But is GoGoKid legit? Is it true that you can earn that much pay? We will uncover the truth behind that in my complete GoGoKid review.
Product Name:  GoGoKid
Founder:  Zhang Yiming (ByteDance Pte. Ltd.)
Product Type:  Online English teaching platform
Price: Free to apply
Best For US and Canadian teachers
GoGoKid is an online teaching platform that teaches the English language to kids from Beijing, China. You will be able to earn up to $25 per hour as an online English teacher. You can earn more if you have more class bookings. Best of all, you can work on your preferred schedule.
What is GoGoKid?
GoGoKid is one of the online English teaching platforms that was launched in 2018. Bytedance Pte owns it. Ltd, a Chinese multinational internet technology company with its headquarters in Beijing, China. Bytedance also owns TikTok. At the moment, co-founder Liang Rubo is the current CEO of Bytedance. He took over after co-founder, Chairman, and former CEO Zhang Yiming's departure from the company.
GoGoKid claims to offer great pay, a flexible schedule, and company-provided lesson plans to help you prepare for your classes. As a GoGoKid teacher, you teach young children in China between the ages of 3 to 12 years old. GoGoKid's AI technology matches students with your teaching style and method. The company only accepts native English speakers from the US or Canada.
How does the GoGoKid work?
GoGoKid works just like the other online English teaching platforms. If you would like to apply to become their teacher, visit the GoGoKid website and click on the Sign-Up button. After activating your account, it will take you to the registration webpage, where you will fill out an online form for your application.
GoGoKid's online application process has four steps which are:

1. Basic Information – Submission of your basic information, basic requirements, and teaching experience via an online form. You need to provide:
Full name
Email address
Telephone number
Residence
Education Background
Teaching Experience

2. Interview – Select your interview slot and wait for your interview schedule. GoGoKid updates the interview slots daily, and you can choose your slots up to four days in advance. The interview will be done online. Then record a 10-minute video of your demo lesson showcasing your teaching skills and techniques.

3. Orientation and paperwork – Watch orientation videos to learn more about GoGoKid standards, curriculum, and technology. After watching the videos, you will answer a short quiz based on the videos shown to you. Then upload the documents required to complete the application.

4. Sign the Teaching Agreement – Sign your GoGoKid contract and open your schedule so you can start receiving class bookings.
GoGoKid requires their teacher applicants to have the following requirements:
Complete a bachelor's degree or higher in any subject
Reside in the US or Canada and eligible to work
1-year teaching experience in any settings
Valid ESL certification
After completing the application process and before your start teaching, GoGoKid will ask you to provide the following:
Date of birth
Gender
Nationality
Your photo, including your profile picture
Educational background proof (diploma or official transcript of academic records)
Teaching qualifications proof
US or Canada working eligibility proof
K-12 teaching qualifications
ESL certification
Other IDs to verify your identity and your residency
Payment information and method of payment (Bank account information or PayPal)
Written biography
Greeting video and self-introduction
Want to learn how I earn my passive Income working from home?
Click here right now for our review, my personal help, and instant access to our free training videos where we'll show you exactly how we did it ourselves starting out as complete beginners without ANY prior knowledge or experience in marketing online whatsoever!
As for the technical requirements, GoGoKid needs you to have the following:
PC
Mac
Computer
Windows 7, Windows 8, Windows 10 or higher
Mac OS 10.10x or higher
At least 8GB RAM, Intel Core i5 above
Camera
HD External camera or HD integrated camera
Headset
A headset with a microphone, stable output, and input
Network
Wired DSL Internet Connection – at least 25 Mbps download speed
Recommended applications
GoGoKid Teach desktop, GoGoKid Teach mobile, and Google Chrome
GoGoKid provides resources if you would like to prepare for your application such as articles and YouTube videos with helpful tips. They also have a Facebook group where you can also ask questions from their current teachers.
You will only teach one student per class booked in a GoGoKid virtual classroom. The virtual classroom is accessible through a GoGoKid teacher's portal 30 minutes before the class starts. Each class lasts for about 25 minutes, so you have 5 minutes allowance to prepare if you have back-to-back classes or just in case your student is late. There's no limit to how many hours you want to teach but to ensure the quality of teachings, GoGoKid recommends taking breaks in between classes.
GoGoKid recommends that you select your available time slots at least 48 hours before the class time to increase your chances of getting class bookings. The parents of the students are the ones making the class bookings.
GoGoKid does not require you to teach within specific hours of the day. But GoGoKid's platform follows Beijing waking hours so the time that students use the platform is 7 am to 9 pm on weekends then 9 am to 9 pm on weekends.
Although GoGoKid prepares your lessons, it's best if you take time to review the slides. You also have the option to provide your own teaching props to make your lessons more exciting and fun. You also have to provide your backdrop simulating a classroom environment.
After the class, you have 12 hours to write some feedback. This is your chance to talk to the parents of your students. GoGoKid recommends you write the lessons you've covered in your class, whether their child did well, and what are the things that their child needs to improve on and provide suggestions on how they can improve.
GoGoKid does not guarantee that you will be teaching the same students or that you have a stable number of class bookings. If your trial students like your class, their parents may rebook you again in the future.
Can You Make Money with GoGoKid?
Yes, I believe that you can make money being a teacher with GoGoKid. Although it may not be enough to leave your regular job, it's a good way to earn some extra money, especially when you love teaching kids.
They consider a GoGoKid teacher as an independent contractor. Your contract is on a 6-monthly basis and will be subject to renewal depending on your performance. GoGoKid's payment scheme is quite confusing. Your pay depends on what level you are in. The table below shows a GoGoKid teacher's pay rates per level.
Levels
Per Class
Description
1
$7 to $10
Based on your credentials and your interview performance
2
$7 to $10
3
($7 to $10) + ($1.5 to $2) * 100%
Based on your credit score and classes completed today
4
($7 to $10) + ($1.5 to $2) * 110%
5
($7 to $10) + ($1.5 to $2) * 125%
When you reach Levels 3 to 5, GoGoKid gives you a $1.5 to $2.0 bonus on top of your base pay. Your base pay plus your credit score totals from $14 up to $25 in one hour. And the payout is every 15th of the calendar month for the payment for the last calendar month. GoGoKid recommends Paypal as your primary payment option for a timely payout.
How To Make Money With the GoGoKid?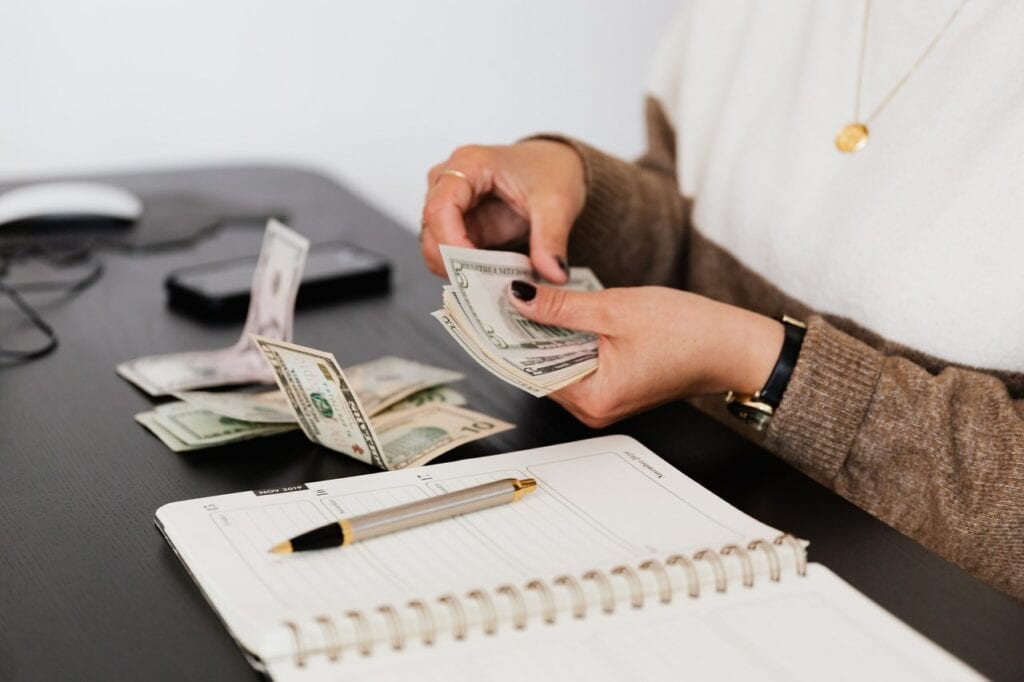 I think the best way to make money with GoGoKid is by increasing your time availability. In this way, you can get more class bookings. You can also increase your credit score to boost your pay rate up to 125%. Some of the things you can do to increase it are:
Be punctual in all of your classes
Teach regularly
Get good reviews
Prevent technical issues
At the beginning of the month, you start with 100 points, then your points increase by 1 point after completing 3 classes. And if you get a good review, you will also receive 1 point. Before your payout, they compute your base pay multiplied by your credit score.
For example:
100 points = Base pay x 100% credit score
110 points = Base pay x 110% credit score
120 points = Base pay x 120% credit score
125 points = Base pay x 125% credit score
the Pros & Cons of GoGoKid
Despite receiving mostly positive reviews, GoGoKid also has its pros and cons.
Pros:
Easy application process
Prepared lessons
Good online teaching platform
One-on-one classes
Opportunity to get a higher pay rate
Work from-home job
Flexible schedule
Cons:
Low-class bookings
Changes happen especially with pay rates
Any Negatives? Beware of Lawsuits
Aside from the trouble that its mother company encountered before, ByteDance, concerning almost banning TikTok in the US, I found no lawsuits filed against GoGoKid. Although, I've read reviews that massive teacher layoffs are happening to cut expenses.
Also, some teachers are not happy getting their pay up for review, which means their salary is on hold and they can't get paid until the following month. This is a problem for those who rely on their online teaching job as their only means of income.
Whether or not these claims are true, I think as long as you do your job well, you don't have to worry about getting bad reviews from your student's parents which could affect your pay and even get you fired from your job.
Is the GoGoKid Legitimate?
I believe that GoGoKid is a legitimate teaching platform and has been operating until today. There are plenty of positive reviews about this company and they have mentioned getting paid. If GoGoKid was a scam, I highly doubt that they will receive that many positive reviews.
Final Thoughts
GoGoKid is a good way to earn money. It gives you a chance to earn more from bonuses and credit score ratings instead of a fixed hourly rate. If your passion is teaching kids, then I think teaching through GoGoKid is an excellent opportunity for you to make money.
But if you're not the type that has enough patience to teach kids, don't worry because there are other ways how you can earn money online. In this way, you can build your online business and be your own boss. What I'm talking about is being an affiliate marketer.
There are no requirements from you. You just need to bring your determination to create your passive income. Here's my #1 recommendation for a complete affiliate marketing platform that will provide you with everything you need to get started.
If you are interested in creating your own home business, check out my #1 recommendation on building a successful business online. You can get access to hundreds of training videos, 24/7 support, professional consultations, private access to training guides, tools, and much more.
Working Online From Home - A Proven 4 Step System
See the 4 steps to working online from home & earn residual income