This review will establish whether HostGator Hosting is the best web hosting company and what value you get for your money.
We will look at the good and bad things about HostGator.
There seems to be an endless number of places you can host your website today in the growing world of Internet marketing. This can be either a good or bad thing because, in reality, you only need one source for web hosting.
The key is to choose a quality company at a fair price. Features and benefits do come into play, depending on how large you decide to grow your business.
HostGator stacks up very well against virtually any shared hosting company, as you will see in this review. Because they have been in business as long as they have, it is comforting to know you are dealing with a real company specializing in website hosting.
With that in mind let's review HostGator!
Name: Hostgator
Website: https://www.hostgator.com
Price: Shared hosting – $3.13/mo – $6.73/mo
Owners: Endurance International Group (EIG)
Overall Rank: 90 out of 100
Are you looking for a way to make money online?
Click here right now for instant access to our free training videos where we'll show you exactly how we did it ourselves starting out as complete beginners without ANY prior knowledge or experience in marketing online whatsoever!
Hostgator Overview
HostGator was started in 2002 by a college student named Brent Oxley. In 2012 Oxley sold HostGator to Endurance International Group. EIG owns multiple hosting companies including BlueHost.
HostGator provides shared hosting to individuals and businesses of all sizes. Their popularity starts with affordable pricing and continues with shared hosting packages that include easy-to-use site-building tools, unlimited email accounts, and 24-hour customer service.
Today they are one of the 10 largest web hosting companies in the world! HostGator is located in Houston and Austin, Texas.
The Pros and the Cons of HostGator Hosting 
The Pros:
PRO #1 – Uptime. HostGator guarantees your website will be up and running 99.9% of the time.
PRO #2 – Customer support. They are available 24/7/365 via phone, live chat, and email (ticket system).
PRO #3 – Free site transfer. HostGator makes transferring an existing site straightforward to do.
PRO #4 – One-click install. Use their quick install tool to set up your site with no technical knowledge needed easily.
PRO #5 – Unlimited bandwidth and email accounts.
The Cons:
CON #1 – High domain names. You can find them cheaper elsewhere online.
CON #2 – Self-managed. You have to manage your own site, including backing it up.
CON #3 – EIG. They have a bad reputation overall online, and HostGator is owned by them, although it is run independently.
Are you looking for a way to make money online?
Click here right now for instant access to our free training videos where we'll show you exactly how we did it ourselves starting out as complete beginners without ANY prior knowledge or experience in marketing online whatsoever!
Who is HostGator For?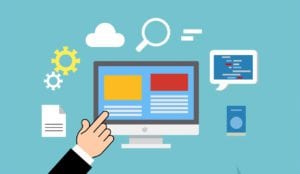 HostGator is really good on the basics. Most of us need to get a website online and start making money.
Consider this…
Built-in Website Builder
Complete Domain Name Management
Marketing Tools
Premium Services
Do you really need anything more?
HostGator Tools & Training
You can choose from over 100 templates to build a really nice professional website in no time. This includes ready-made pages and drag-and-drop technology.
Other tools include SEO, social media, a PayPal payment gateway, HD video embedding, Google Analytics, and coupon codes.
They offer a domain name search tool. Use it to find the perfect domain name for your new website.
I mentioned SEO and HostGator come up big here. They offer a free SEO consultation.
From there, if you choose, you will have access to your own marketing coordinator. Use them to create a keyword list, content ideas, and on-page SEO.
HostGator also offers pay-per-click support. If you want to do PPC ads on Google or Bing, HostGator can help you with this.
HostGator Support
HostGator is there for you 24 hours a day, 365 days a year. You can reach them via phone, chat, or email.
If you run into a problem, it is nice to get ahold of someone at that exact moment. Not only that, it is great to have a real person who knows what they are talking about there to help you when you need it most.
Hostgator Price
You will have 3 shared plans to choose from.
1. Hatchling plan at $3.13/mo.
2. Baby plan at $4.48/mo.
3. The business plan at $6.73.mo.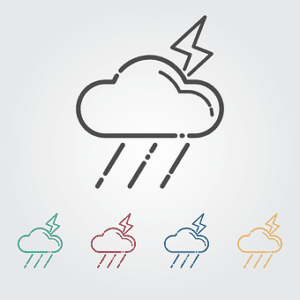 Cloud hosting is available.
1. Website builder starting at $3.84/mo.
2. WordPress hosting starts at $5.95 a month.
3. VPS hosting starts at $29.95 a month.
4. Dedicated hosting starts at $119.00 a month.
The main benefit of cloud hosting is you get the resources of multiple servers. You do not get that with a single shared hosting server. For the minimal increase in price, this is a feature worth choosing.
My Final thoughts
HostGator has many similar features and benefits to other top brands. However, they offer a company with longevity and a customer support department that is as good as anything on the market today.
If you want cheap, simple, shared hosting, HostGator is as good as anyone on the market. If you need more, you are better off using one of their cloud hosting plans.
For many of us, having a cloud hosting WordPress plan is the way to go. WordPress is the largest content management system on the market today.
You can run a website and blog on one template. WordPress is easy to install and customize a mobile-friendly website that looks perfect on any device being used. Choosing either the Hatchling or Baby Plan for WordPress hosting is affordable and easy to use.
VERDICT: LEGIT
If you are interested in creating your own home business, check out my #1 recommendation on building a successful business online. You can get access to hundreds of training videos, 24/7 support, professional consultations, private access to training guides, tools, and much more.
Working Online From Home A Proven 4 Step System
See the 4 steps to working online from home & earn residual income