In this article, I will show you how to advertise on bing, and why you should consider using Bing Ads as your major traffic source.
Although Google gets more search engine traffic than all other search engines combined. Therefore you should focus on Google and forget about Bing and everyone else, right?
Wrong!
It is true that Google is still the King of search traffic. However, this is only important with organic traffic and not paid traffic.
Organic traffic is free traffic. This comes from ranking on Google or Bing for keywords being searched for.
Paid traffic is where you find the ads on a search engine. An advertiser is paying for that traffic whenever someone clicks on that ad.
Of course, the big benefit of paid traffic is how quickly you can start getting it. It may take you months to reach even page one of an organic search result. You can be on page one, or even in position one if you are willing to pay for it, with a paid ad.
For smaller Internet marketers like many of us, having a well-paid Ad at a price we can afford can be the difference between being profitable or not. It can also mean the difference between getting traffic to our website and not.
Let me ask you a question. Do you care where your traffic comes from?
I do not as long as it is quality traffic. Quality traffic to me is people who come to my website with an open mind and are not a bunch of tire kickers killing time.
Bing has quality traffic and so does Google. However, Bing is a little more in line with what we smaller guys are looking for.
I would like to suggest that maybe you should look at Bing and forget about Google for a while. Beyond that take a look at using Bing Ads as opposed to Google Adwords for a variety of reasons. Some of those reasons are what we're going to discuss in this article.
Want to learn how I earn my passive Income working from home?
Click here right now for our review, my personal help, and instant access to our free training videos where we'll show you exactly how we did it ourselves starting out as complete beginners without ANY prior knowledge or experience in marketing online whatsoever!
Less Competition
Let's start with the obvious. Bing has less competition than Google.
For those of us who are small businesses, less completion is a big deal. With everyone thinking of Google first you can capitalize on this and use it to your advantage when doing both paid ads as well as organic searches.
We look at the competition when choosing our niche to be in. You should also be looking at the competition when it comes to paid search,
Bing Ads Cost Less
Studies in the past have shown that Bing Ads cost around 33% less than Google Ads. In translation, you can do 30% more advertising with Bing than you can with Google.
Not only is the cost per click going to be lower, but your ad placement will be better with Bing. SEO managers refer to this as auction placement.
They have found that when you run a quality ad you will get better placement for less money than with Google. At the very least you should try a campaign and compare it yourself if you are currently using Google Adwords.
If you are in a competitive niche like I am in the money-making tips niche, the competition can be brutal. Saving money while getting more traffic is huge to my bottom line. With Bing Ads, it can be yours as well.
Ad Scheduling
Would you like to have more control over when your ads run? You will get that with Bing Ads!
Bing allows you to run different campaigns in different time zones. This ad scheduling benefit makes it easier for you to run Bing ad campaigns than with Google AdWords.
This may or may not be a big deal if you're primarily in the US market where we have four time zones. However, if you are utilizing the World Wide Web to reach international markets being able to manage your Bing ad campaigns with easier and better scheduling, is a big benefit.
Quality Searcher
Here is a statistic that almost any Internet marketer will appreciate when it comes to pay-per-click advertising. Unique desktop searchers spend 34% more than the average Internet searcher.
Here are a couple of more interesting facts. 71% of Bing's network audience is 35 years or older. 54% earn $75,000 dollars a year or more.
When you think about why to buy Bing Ads the quality of the people clicking on the ad is huge. These are more mature people with earning power and the ability to buy something they see.
Statistics
Here are some statistics that give you a quick overview of the advantage of Bing Ads.
– A 29% lower cost per sale with Bing Ads than with Google AdWords.
– $40 cost per acquisition — $10 lower than the customer's target.
– Mobile savings: Compare Bing's average smartphone cost per click at $0.49 to the industry average of $0.58.3
– 35% higher conversion rate at the same cost per click as Google AdWords.
– 40 % conversion rate with Bing Ads, compared to 10% conversion rates for banner ads on third-party networks.
– Return on Investment that grew 25% in one month
Bing Support
This is not to knock Google, but Bing support has great customer service. You can chat, call on the phone, or schedule an appointment to get your questions answered. There are also Bing ads Specialists to assist you with your ads.
If you are new you can get help signing up and setting up your first campaign. If you are more experienced take advantage of the help provided on campaign improvements and enhancements, as well as optimizing keywords and budgeting cost per click.
Ads Relevance
This is key when setting up your ads. If you can create relevance with your ads, you can create a successful campaign that you can eventually scale for better results. one of the best Bing Ads set up I have come across is the training in Wealthy Affiliate.
In the Bootcamp training, Phase five gives you a comprehensive step-by-step on how to set up a successful Bing ads campaign that can get you the results you need.
Why Wealthy Affiliate?
Because this is the same system that I am using to get traffic to my business. Although content marketing is good for SEO and organic traffic, I have no intention of waiting on Google to sprinkle some angel dust over my website.
Even if you already have a business or need one, I personally recommend you join A Community and get the Bing ad training and take your business to another level. I will personally assist you inside as well.
Final thoughts
I think I have made some pretty compelling reasons for why you should use Bing advertising. Many Internet marketers never think beyond Google's organic search and Google Adwords for paid search.
However, you can get a higher-quality searcher, for less money with Bing Ads. Why not run a campaign and monitor the results to compare how Bing Ads stand up to Google Adwords yourself? You just might find you are saving money and getting better results!
And if you want to learn how to set it up the right way step by step? Meet me inside Wealthy Affiliate and let the CEO, Kyle show you how to create a successful campaign.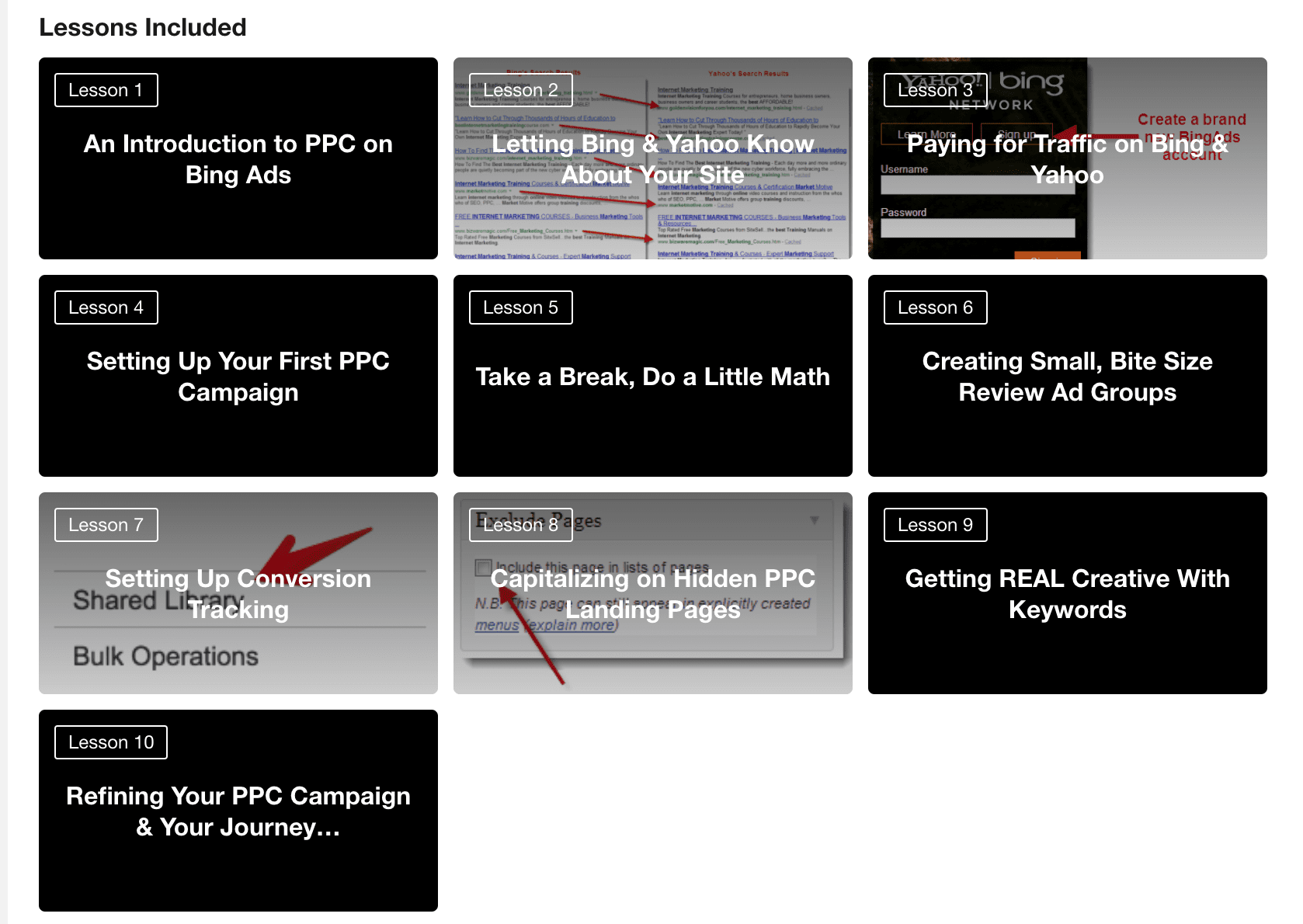 If you need help choosing the right Affiliate Program, check out my #1 recommendation on building a successful Affiliate business online. You can get access to hundreds of training videos, 24/7 support, professional consultations, private access to training guides, tools, personal private assistance, my personal help, and much more.
PS: Click here to review my #1 recommendation in detail.
Working Online From Home - A Proven 4 Step System
See the 4 steps to working online from home & earn residual income