How to balance time and money in your online business to allow you to be in control of both? This is the question we will provide an answer for you in this article.
I have come across different people who attempt to earn money with their online businesses in the past few years. Most of these people are hard-working people who start part-time because they have full-time jobs.
The Internet is an equal opportunity source for starting an online business. We all have the same chances to earn money as the other guy does.
The World Wide Web is open for business 24 hours a day, seven days a week, 52 weeks out of the year. What you lack in time when it comes to working your business can be made up for with money. What you lack in cash to spend on and in your business can be made up of time.
However, this can create a dilemma that many people never effectively master. This has led to more people quitting than any other thing.
Develop Business Skills
I've always felt that one of the biggest robbers of a person's time in an online business is their lack of business skills. The more skillful you are at various aspects of your business, the more effective you will be in running it.
Also, when you learn to do something, you can do it quickly, which will save you a tremendous amount of time every week. For example, if you use a blog like I do, becoming a better blog writer can be an immense saving of time.
Other Internet skills worth mastering include list building, running a pay-per-click advertising campaign, and other daily tasks such as customer service or following up on emails. The great thing about the Internet is that you can develop business skills to run your business more if you're willing to get the correct mindset and then put in the time to develop those skills.
Automation
When I first started, I could not believe all of the great ways an online business could be automated. For starters, WordPress is the greatest invention of content publishing ever, in my opinion.
You do not need to learn any coding skills such as HTML. You don't even need to know how to build a website because you can use a WordPress template as a website, as a lead generation tool, and even for your blog if you want to do it the way I did.
Want to learn how I earn my passive Income working from home?
Click here right now for our review, my personal help, and instant access to our free training videos where we'll show you exactly how we did it ourselves starting out as complete beginners without ANY prior knowledge or experience in marketing online whatsoever!
The other thing that always impressed me about automation on the Internet is using an autoresponder. This is just an automatic way to send an email. However, this can be the most excellent time-saver you use once you get your list of building sources.
I have tried several autoresponders in the past and have settled on Traffic Wave as what I feel is the best autoresponder on the market today. This is hands down the best way to automate list building, and I think a great use of your time and money for $17.95 a month.
Traffic Wave makes it easy for you to build, manage, and profit from your email marketing lists. If you become a master list builder, this one automation skill is all you need to make money online today!
Outsourcing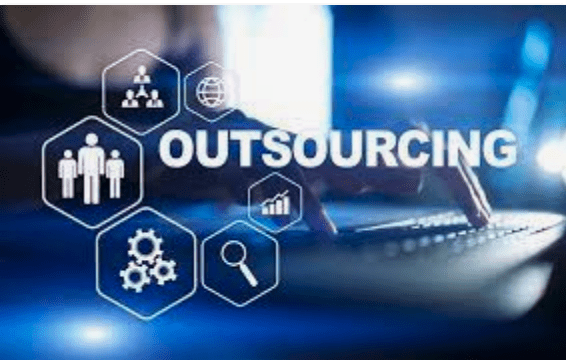 Have you heard the saying "do what you like best and outsource the rest"? There is a lot of truth in this because you will never build a big online business if you try to do everything yourself.
There is just too much to do today, and the competition will kill you every time as you run out of time and money trying to keep up with them. They are outsourcing right now while you have to increase the hours you work and the money you spend.
Let me give you a handful of sources for outsourcing that I have used in the past or that I know others are successfully using today.
1. Fiverr.com. This is a great little site where you can get virtually anything you need to be done for your business at an affordable rate.
2. iWriter.com. This is a good source for website and blog content. They have different skilled writers available depending on your budget.
3. Outsourcing companies. Three sources for outsourcing that show up in Google repeatedly are Guru.com, eLance.com, and Upwork, which used to be known as oDesk.
Hire a virtual assistant. If you have a steady budget, this may be the best way to get more done and control your time and money more effectively.
A virtual assistant means different things to different online business owners. The great thing is they work for you, and you can train them the way you want.
Finding a virtual assistant with a broad skill set can be expensive, but it may save you money if you were to add it up.
Scheduled Downtime
Do you value your time like you make money? I think you should put an hourly rate on the time you spend working on your business. Then schedule downtime away from your desk.
As an example, if you value your time at $20 an hour and you work 20 hours a week, your cost for your time is $400. When you think of it this way, you will be more apt to work when you say you are working and can get away feeling no guilt.
Final thoughts
I laid out some pretty good tips and resources for balancing your online business time and money. If you master only a couple of these, you will see your income go up, and the time you spend earning it goes down! I call that a great trade-off!
If you need help on how to get started, check out my #1 recommendation on building a successful business online. You can get access to hundreds of training videos, 24/7 support, professional consultations, private access to training guides, tools, personal private assistance, my personal help, and much more.
PS: Click here to review my #1 recommendation in detail.
Working Online From Home - A Proven 4 Step System
See the 4 steps to working online from home & earn residual income