Building a successful business online can be very challenging, one of the major factors in life is how to be the best that you can be in whatever niche you are targeting.
Human beings have a natural urge to always better themselves day after day. One of our primary goals in life is to prosper and achieve our dreams. That has always been the reality for every dreamer out there, but this journey isn't always easy.
Greatness is achieved over time. It is not something that happens in mere seconds or minutes. It always has, and always will take time to truly achieve greatness. Take a look at all the successful people you know.
Did they achieve success overnight? Were their achievements handed to them on a silver platter? For you to be better you must first be ordinary. Remember your future will always be in your hands. Only you can truly set yourself up to be a successful person.
Are you wondering how to be all you can be? Here are tips to help and guide you on your journey of self-prosperity.
1. Determine What You Want
Knowing what you want gives you a sense of purpose. What is it that you want for yourself? Do you want to become a successful business person or a prominent politician? Knowing you give the direction of where you are headed.
It would be impossible to be the best version of yourself if you have no idea of where you are going. And not only that, you should make your goals your first priority.
Time is not on your side and if you will not prioritize what really matters you may get attracted along the way. Each day ensure that you have a to-do list that will help you stay committed to your cause.
Sometimes obtaining the best version of yourself requires only small goals, while for others it will require much more long-term goals to be set. Regardless of which category you fall into you must always know what exactly it is that you are reaching for. Without planned goals ahead of you, there will be nothing to strive for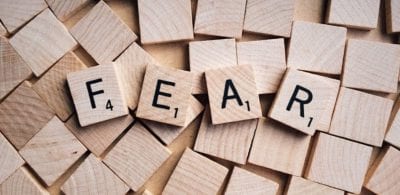 2. Eliminate Fear Of Failure
Most of the time we feel that failing makes people think we are stupid.  Failure is a natural part of human life. There is no one out there that can say they have not had failures in some form during the course of their lives. Failure could show itself while working towards achieving a goal or just during simple day-to-day activities.
If you ever listened to success stories you will know that successful people have failed at some point in their lives. Look at failure as a learning tool. Because it is only through it that you will be able to know your mistakes and correct them. It is better to try and fail rather than not to try at all because you were scared of failing.
Failure oftentimes becomes a stepping stone to success. It is just hard to see that most times in the here and now. Failure cannot determine your final outcome. It needs to simply be a stepping stone towards your individual greatness.
Are you looking for a way to make money online?
Click here right now for instant access to our free training videos where we'll show you exactly how we did it ourselves starting out as complete beginners without ANY prior knowledge or experience in marketing online whatsoever!
3. Listen
Do you have a problem with tuning out? You are not alone. It seems like many of us are not great listeners. According to research human beings can only remember between 25-50 percent of what they hear. However, listening is crucial to our success.
Paying attention to what is being said makes us learn and helps us to take direction. Make an effort not only to want to hear what someone is saying but also to listen to them. Without proper listening, nothing will ever be learned. Hearing from others about their successes and failures will help to set you up for success.
Something can be learned from every conversation whether the person on the other side is a child or a senior citizen. Everyone has words that we can learn from.
4. Celebrate Small Achievements
Many people do not small wins are worth celebrating. However, the truth is appreciating what you are doing at that moment gives you the motivation to keep working hard and progressing towards your goals. Completing small wins is what will propel you to reach your ultimate goal.
Most long-term or large goals are not achieved in one step, but rather in multiple smaller steps. Looking back as you reach each small goal will allow you to see the long road you have walked to reach your ultimate goal at the end of that road.
Looking back as you reach each small goal will allow you to see the long road you have walked to reach your ultimate goal at the end of that road.
5. Stop Pleasing People
There is a way that all of us want society to view us. This can sometimes make us not work towards our goals. The world is not cookie-cutter. Everyone is different. Each person has their own set of goals and beliefs.
There are simply no two identical people out there. If you want everyone to like you, or you never speak your mind or you never get angry, it is time to put an end to it. Because as long as you are focused on pleasing people you are wasting that energy you could be doing something constructive with your life.
Regardless of what belief you have, or what decision you make, someone will ultimately not agree or be happy with what you do. Pleasing yourself is the only way to achieve goals and live a truly meaningful and happy life.
Final Thoughts On How To Be The Best That You Can Be
Since we are struggling to be the best we can be these tips can come in very handy. Remember to open up to someone you can trust about your problems and avoid negative self-talk. Remind yourself that you can and you will. The road to achieving your best self and achieving the goals you set for yourself is a long one.
Most successful people in this world did not become so overnight, but rather over the course of a longer term. Keep your head held high and your eye on the prize. In the end, you will become the success that you have always dreamed of. Never forget that hard work will pay off.
If you are interested in creating your own home business, check out my #1 recommendation on building a successful business online. You can get access to hundreds of training videos, 24/7 support, professional consultations, private access to training guides, tools, and much more.
Working Online From Home A Proven 4 Step System
See the 4 steps to working online from home & earn residual income