In this post, I will show you exactly How To Build A Business Roadmap, and why perseverance helps to reach your goals and beyond. These 4 strategies will work for a company or a personal home business.
Businesses of all shapes and sizes require a strategic plan, or roadmap, that will elaborate on the values, visions, and missions of their company. These elements determine the direction the company will take in its development.
Without having a structured strategic plan in place, a business will be left to scramble to know its purpose and what they need to do to achieve it. Strategic plans help to cultivate and grow a business regardless of size or number of employees.
The process of building a roadmap for a business starts with creating a vision, and mission statement, and defining the goals of a company. A SWOT (strengths, weaknesses, opportunities, and threats) analysis of the business should be carried out too. SWOT will open the eyes of employees from the bottom to the top.
Every business has areas that need to be improved upon, and recognizing those weak points is the starting point for turning them into the strengths of the business. Mission statements work to define a company as a whole and make sure everyone in the organization is on the same page with why they are working each and every day.
A strong and precise mission statement will help everyone in the organization feel a part of the team and work towards the same goal as everyone else. The magic word here in all participants should be "Perseverance."
The information obtained from this analysis is used by business managers to create and implement changes that will grow the organization. There is always room for opportunity and growth within an organization.
Having a clear picture of what needs to be done to move a business in the right direction is essential. This article will discuss how to build a business roadmap for the success of your business.
Want to learn how I earn my passive Income working from home?
Click here right now for our review, my personal help, and instant access to our free training videos where we'll show you exactly how we did it ourselves starting out as complete beginners without ANY prior knowledge or experience in marketing online whatsoever!
1. Develop a vision, mission, and strategy.
Keep in mind why you started the business, your target market, and who you want to serve in the community. Every business starts with a dream, and keeping that original dream at the forefront of the business is key to the daily growth of the business.
The vision and mission statements should be well crafted and communicated to all your employees and the target audience. The company's vision and mission describe clearly the purpose of the business and its values.
These statements are essential, the basis on which promotion strategies, product advancement strategies, general planning, and customer relations are built upon. However, the market changes drastically from time to time, which is why you should be flexible. Always be aware of the current trends and adapt to them as quickly as possible with perseverance.
Anything can be accomplished with perseverance on any level. Have a look at this related video and leave your comment below this post. But finish reading this post after the video, I have a surprise on how I can help you.
2. Develop solid company objectives.
As much as the vision and mission statements outline the goals of business-specific objectives should be defined. Defining the goals of a company helps to clarify the direction for the growth of the organization.
Some of the key objectives that should be established include the expansion of a business or the development of new products. Specific objectives will help employees to know exactly what to reach for and help to achieve company goals sooner and with more ease.
3. Perform a SWOT analysis
As mentioned earlier this is an analysis of the strengths, weaknesses, opportunities, and threats of a business. In assessing its strengths and weaknesses a business examines the processes and structures that can work for it, and what will not work.
A business is not cookie-cutter and what works for one will not work for all. It is vital to have specific attributes of each business laid out so that they can be improved upon or continued with.
Strengths and weaknesses are internal challenges that all businesses must face for any growth to be realized. Opportunities and threats are external challenges that could boost or hinder the achievement of company goals.
Before a business launches a brand new product into the market a SWOT analysis has to be carried out. This helps to identify areas in which a given product will strongly perform. Additionally, an analysis of opportunities may identify potential partnerships or new sources of capital.
4. Assess business goals regularly.
Until you review the objectives of a business you cannot understand its progress. Assessments assist the business managers to determine if the current strategic plans laid out are working for the business or not.
A careful review of where your business is and where it is headed is key to a successful business. Looking at these things on a routine basis will help to ensure that your business is running effectively as the demands on it change from day to day.
Through regular reviews, a company can identify its competitors in different markets whether locally or internationally. With this information, the company would develop new strategies to eliminate imminent threats.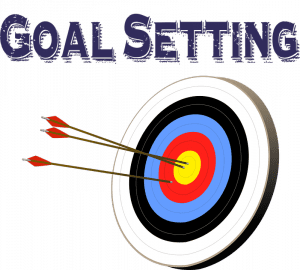 Goals will change over time as the business environment changes. Without looking at goals throughout the quarter or year a business can be left in the dust by other businesses that are keyed into the changing demands asked of it.
The employees in a company should be reviewed too. The team a company employs helps to complement the building and overall development of the entire business.
Just as a company grows so do the employees that run it.
Without honest feedback on their work, and giving them new goals to reach on a periodic basis, an employee will struggle to keep up with demand. Struggling employees will, in turn, equal out to a struggling business in the long run.
My final thoughts
It is essential that you acquire the right kind of planning at the right time for your organization. These are the few ways you make use of to build a business roadmap.
Without careful analysis of a business, and its employees on a regular basis, it will not succeed in the business world we currently work and live in.
A business needs a clear roadmap in order to succeed in this day and age. The marketplace and everything in it is constantly changing, so a business needs to do the same in order to be successful in the long term.
With the right team, and all having perseverance, anything can be accomplished. Whether it is a large corporation or a personal business, the 4 strategies will always work.
If you need help on how to get started, check out my #1 recommendation on building a successful business online. You can get access to hundreds of training videos, 24/7 support, professional consultations, private access to training guides, tools, personal private assistance, my personal help, and much more.
PS: Click here to review my #1 recommendation in detail.
Working Online From Home - A Proven 4 Step System
See the 4 steps to working online from home & earn residual income