If you're new to the game don't worry. You're going to understand here in just a minute how easy it is to shop online and how to buy on Amazon and grab huge savings.
Everyone is shopping online these days, specifically on Amazon. How do you make purchases with this major online retail giant? And How do you take advantage of the purchasing power?
Let's dive into things here…
Are you looking for a way to make money online?
Click here right now for instant access to our free training videos where we'll show you exactly how we did it ourselves starting out as complete beginners without ANY prior knowledge or experience in marketing online whatsoever!
Search For Your Item
The first step is to know how to search for the items you want. Using the search tools available you can browse all kinds of items.
Amazon really strives to be a one-stop shop. Also, it's important to note that you can use the Amazon shopping app if you download it from the Google Play Store. That would make shopping on your phone even easier.
Naturally, you can of course just visit the website, too. It all depends on how you want to shop with Amazon. Use the site or the app, find the items you want, and then you are ready to proceed to checkout. You have a digital shopping cart and you can remove items added if you change your mind.
Amazon Shopping Tips
Amazon has become the largest online retailer in the world for several reasons. Understanding several key shopping tips can make you buying experience better and in many cases even more affordable.
1. Price drops. Have you ever seen something on sale right after you buy it?
If that happens with something you have bought on Amazon contact customer service within 7 days to get a refund for the difference. You can contact them via email, online chat, or by phone. Yes, they have live customer service.
2. Price matching refund. This applies to t.v.s and cell phones.
If you see a better price at another retail store such as Walmart or Best Buy contact customer service to get a refund for the difference. You have 14 days to make your request.
3. Amazon trade-in program. Amazon really does a good job of eliminating any reason for you to shop elsewhere.
Cell phones, DVDs, CDs, textbooks, and video games are good examples of this. Trade them back to Amazon and get an Amazon gift card for future purposes. This works because you can buy used items on Amazon as well as new ones.
4. Price drop alerts. One way to save on future purchases is to track when an item you are thinking about buying goes down in price. Use a price drop app such as Camel Camel Camel to receive an email or text when the price goes down on Amazon.
5. Amazon Gold Box and Amazon Coupons. Amazon does big business on Black Friday.
However, were you aware many items on sale can be purchased at the sale price on Amazon Gold Box. You can even use Amazon coupons to save money as well.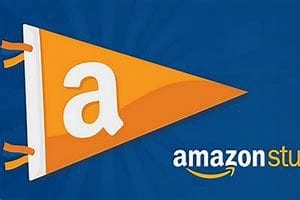 6. Amazon student. Students can join Amazon Prime for $49 a year, a $50 savings in the first year.
It comes with a 6-month free trial. This is another example of the genius of Amazon as they lock in future customers at a young age.
Buying Food
Did you know that you can even order groceries with Amazon? Currently, this service is only available in select cities.
In 2017 Amazon also bought Whole Foods for $13.7B Dollars. This gives them a retail store for you to buy food as well.
Are you looking for a way to make money online?
Click here right now for instant access to our free training videos where we'll show you exactly how we did it ourselves starting out as complete beginners without ANY prior knowledge or experience in marketing online whatsoever!
Amazon Prime
You must be a Prime member in order to use the service, too. Speaking of Amazon Prime you might want to check it out. More and more people are signing up for the benefits.
Amazon Prime is a $79-per-year shipping discount service available for select items sold on Amazon. Prime offers you unlimited 2-day shipping with no minimum order size and a flat rate of $4 per item for one-day shipping.
There is a charge, but you get quite a few advantages. It might be a good idea if you plan to do a lot of online shopping with Amazon in the near future.
Also, Amazon allows you to share your Prime account with family members. Amazon allows you to invite up to four family members to enjoy the fast shipping by going to the Prime Central page and clicking Invite a household member. They will need to know your birthday.
Checking Out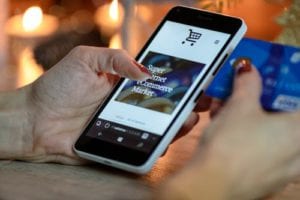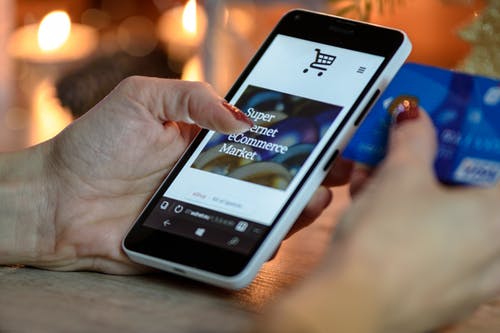 When you get the items you want in your shopping cart you are going to be clicking on a button that says 'proceed to checkout.'
Once you do that you are going to see your shopping cart. You can then take the time to look it over and make sure everything is accurate.
Have you already created an account? If not, don't worry as you will be able to do that right now.
If you have already created an account then you can simply sign in to Amazon. Once you have done that you're going to be filling out your payment information, and you're going to be choosing your shipping option. You naturally are going to provide your shipping address, too.
Do you have any promo codes or a gift card to use? You will be able to provide that information as well. Once you have done all of the above, you will be given the chance to review and then you click on 'place your order.'
My Final Thoughts On How To Buy On Amazon
It's that easy shopping with Amazon. And what's great is the next time you shop it will be even easier especially if you join Amazon Prime.
You will know exactly what to do and you will be an online shopping pro. Who knows, maybe you will be taking advantage of that grocery service too. Amazon Fresh is what it's called.
If you are interested in creating your own home business, check out my #1 recommendation on building a successful business online. You can get access to hundreds of training videos, 24/7 support, professional consultations, private access to training guides, tools, and much more.
Related Video:
Working Online From Home A Proven 4 Step System
See the 4 steps to working online from home & earn residual income