Let me offer some tips on how to follow up in network marketing.
I don't know who first said "the fortune is in the follow up", but it is still true today.
It applies to sales and marketing. This is especially true in the competitive world of network marketing recruiting.
Prospecting
Before you can follow up in network marketing you need prospects. The best way to prospect today is to use the Internet. How do you go about doing that?
Here is how I do it.
1. I blog.
2. Drive traffic to my blog.
3. Sign up form on my blog.
Then…..I use an autoresponder!
Are you using an autoresponder to build an email list? If you do it right your list is going to be packed with people looking for ways to make money, start an online business, home business, and so on.
Once you have at least their email address, and the first name is optional, then you can start following up and go to the next phase. The great thing about building an email list is if you are building an asset.
Most people will not join your network marketing business today. Some may never join, but you always have their contact information to follow up with any time you want.
Your list is the most valuable asset to focus on and never lose! Build a BIG list and never stop building it.
The best way to get more prospects for your network marketing business is to get more people's contact information into your autoresponder.
Sorting
Once you have their contact information you're going to be following up by sending out useful information to their email inbox.
You will want to discuss business opportunities, ways to make money, and so on.
You may not even bring up your network marketing business at first.
That's okay!
All you are trying to do is build some credibility and start developing relationships. People are going to get used to hearing from you and they will begin to know you
This is all part of sorting through your MLM prospects! Keep in mind that learning how to follow up on network marketing prospects will be the same as internet marketing with a little twist.
Your goal is to let your autoresponder find people who are seriously interested in making more money or starting an online business of their own. The longer they have been on your list eventually you're going to start to talk about your network marketing business opportunity.
This may or may not interest people because most are just looking for some way to make more money or start an online business.
They are in luck because you can help them with that.
Once they identify themselves as having an interest then the follow-up part of network marketing starts.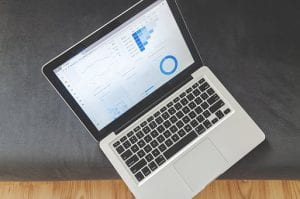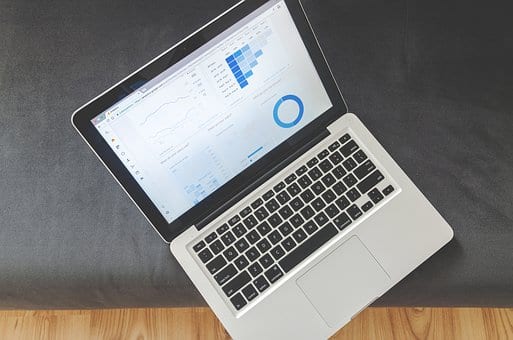 Personal Contact
There are several ways to follow up using personal contact once they have contacted you.
1. Email them back.
2. Text them.
3. PM on Facebook.
4. Call them.
5. Have coffee.
Ultimately no matter how you follow up with them once they have contacted you, I suggest that you push for a telephone call. 
You can do this on your smartphone, or you can sign up for a Skype account which will let you follow up with people all over the world for little or no money.
Are you looking for a way to make money online?
Click here right now for instant access to our free training videos where we'll show you exactly how we did it ourselves starting out as complete beginners without ANY prior knowledge or experience in marketing online whatsoever!
The whole point of the personal call is to separate yourselves from how most other people are doing business today.
I'm still amazed at how many people try to build their network marketing business 100% online.
I'm all for the process of using a blog and autoresponder to sort through prospects, but then at that point, you really need to get personal. The best way to get to know them, and find out about what their goals are, is to talk to them.
Let me throw in here that you do a face to face meeting if you are doing local prospecting.
You are going to make the phone call, but if it seems appropriate to get together at Starbucks and have a personal conversation.
Making The Call – Problem Solving
Are you familiar with the term "Consultative Selling"?
Consultative selling is a method where you spend time with your prospect of getting to understand their problems.
You are in the problem-solving business, not network marketing business.
Asks questions. Be a good listener.
I've always thought that the biggest problem people have with prospecting and enrolling people into their business, as they never had enough prospects to start with.
This leads you to slobber all over someone when they show the slightest bit of interest. It also leads you to be oversold when you get somebody that's willing to listen.
You need to increase the number of prospects you have so you can get into the sorting phase and find true prospects you can call. Even at that point, you don't know if they're going to be a legitimate prospect for your business or not.
You have a possible solution to their problem. You just need to find out if it's a good fit for BOTH them and you.
This is a two-way street.
Contrary to the way many people try to follow up in network marketing you do not need them as badly as they need you.
Establish some posture here!
Once you get the right posture following up with people in network marketing becomes easier.
The bottom line is the best way to do that is to increase the number of people on your email list that are identifying themselves to you as somebody that's interested.
Then arrange a phone call and start getting into the real problem and solution phase of your business!
Want to Turn Any Passion Into a Successful Affiliate Marketing Business? You can start by clicking on the link below this video and meet me inside to help you get set up with this community.
Related Video: How To Get More MLM Leads In 6 Steps
Get My Top Tips Delivered to Your Inbox!
Get a Money Making Tip Every Sunday
Enter your email and gain access to my make money tips and receive your free gift.
Need Passive Income?
A Simple 4 Step System
Enter your email and gain access to my make money tips and receive your free gift.
Working Online From Home A Proven 4 Step System
See the 4 steps to working online from home & earn residual income