How to learn internet marketing is simply when you promote something on the Internet. I say simply because it may or may not be that simple for you.
I remember a famous Internet marketer said one time that if Internet marketing was so much easier than offline marketing more people would be successful at it. To that I reply isn't that the truth?
Just like the saying nobody is a born salesman, I would say nobody is a born Internet marketer. However, that's one of the benefits of it. Internet marketing does not discriminate against anybody. Everybody has the same chance to succeed as the next person.
That means that somebody is sitting in an Internet café in Australia right now doing Internet marketing. It also means somebody is sitting at their desk in their home office in New York City doing Internet marketing as well.
So how did they learn to do it?
You can take Internet marketing courses and learn as much as you want. Some of these courses are free. Some are not free. You can even get certified as an Internet marketer. You take college courses for it.
That's a question you have to ask yourself, how do you want to learn Internet marketing? Let me talk about some of the things that you need to learn if you want to be successful in Internet marketing.
Traffic Generation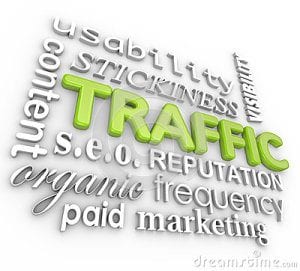 Your success will primarily depend on your ability to get traffic to your website or blog.
There are lots of different strategies you can use to make that happen including free and paid advertising.
1. Free advertising. Examples of free advertising would include blogging, content writing, article marketing, and so on. Of course, we should throw social media marketing in there as well!
With free advertising, you are trading your time as opposed to investing your money. Free advertising can take a little longer to see results, but if you stick with it there are numerous examples of people who get traffic to their websites every day and do not spend any money doing it.

2. Paid advertising. Google Adwords might be the best example of this. It is a pay-per-click program and other competitors include Facebook Ads and Yahoo/Bing Marketing.
In the PPC world of paid advertising, you get billed when somebody clicks on your ad. This gives you immediate traffic and allows you to control your budget. Other popular paid advertising includes banner advertising and solo email ads,
3. SEO. Search engine optimization is another form of Internet marketing that is popular for generating traffic.
This is a skill that is worthwhile learning if you want to take the time to do it. However, be aware that SEO is constantly changing online so it's a skill that you'll continually need to refine.
Basically what you're learning here in Internet marketing is how to rank for specific keyword phrases. This means you need to have a keyword list and know what you're targeting.
You also need to use search engine optimization in your online content and generate engagements for that content.
Want to learn how I earn my passive Income working from home?
Click here right now for our review, my personal help, and instant access to our free training videos where we'll show you exactly how we did it ourselves starting out as complete beginners without ANY prior knowledge or experience in marketing online whatsoever!
Email Marketing
We include this under the category of Internet marketing because building an email list and promoting it is a byproduct of traffic generation. That just means that you're focusing on building your list when you get traffic to your website or blog.
What you need to do is learn how to collect email addresses and get them into an autoresponder. You then have to learn how to follow up with these people in your autoresponder to get the desired reaction.
Many Internet marketers use email marketing to generate traffic back to their blogs. Others use it to sell items to their list. Of course, you can do a combination of both because once you have a list you can market to it any way you want.
Conversion Optimization
Getting traffic is only half the battle with Internet marketing. Once you get them to your website you need to convert them into your desired action.
Understand that everybody that comes to your website is going to leave. You need to get some sort of positive action out of as many of them as you possibly can.
Learning how to convert your traffic into a customer or an email subscriber is not as important to a new Internet marketer as it is to somebody who's been doing it for a while. However, eventually when you are getting traffic to your website you need to start converting some of it and learning how to do that is important.
Chances are if you're going to do Internet marketing you're going to be doing some social media marketing. Many Internet marketers focus 100% on this as a way to promote things online.
It takes more skill to be successful in social media marketing than opening a Facebook page and hanging out with your friends and followers. I would suggest that if you're taking a course on Internet marketing make sure that it's very comprehensive on social media marketing as well.
You may even want to separate that out and study it as an entirely different form of Internet marketing. The basics though are that you're going to need to combine blogging, email marketing, and social sites such as Facebook, Twitter, Linkedin, Keen, and possibly even YouTube into promoting yourself and your products.
Want to learn how I earn my passive Income working from home?
Click here right now for our review, my personal help, and instant access to our free training videos where we'll show you exactly how we did it ourselves starting out as complete beginners without ANY prior knowledge or experience in marketing online whatsoever!
Internet Marketing Courses
1. Wealthy Affiliate.
One business model that relies heavily on Internet marketing is affiliate marketing.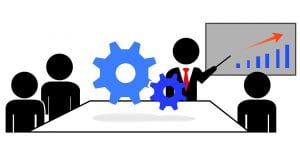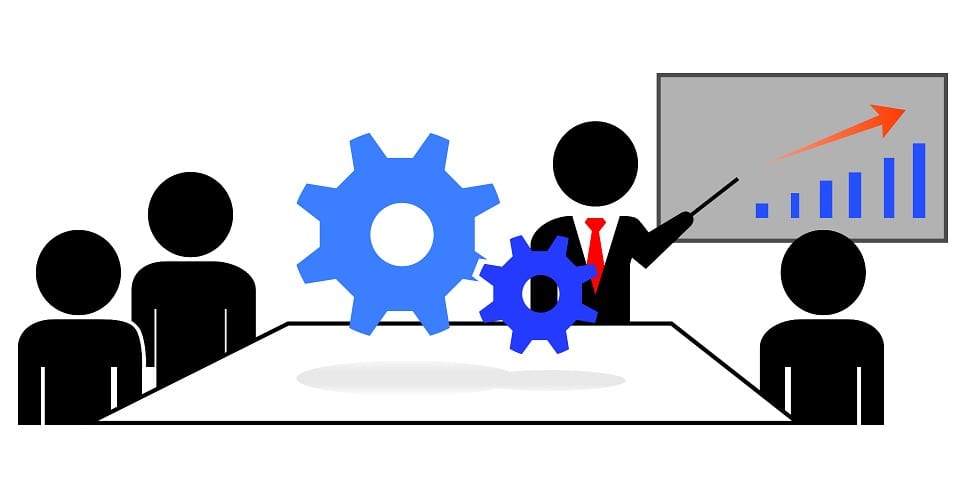 For that, I suggest you join Wealthy Affiliate for free and get started learning the basics of how to make money as an affiliate marketer.
2. Quick Sprout University.
Neil Patel runs a great blog and has an excellent course he calls an easier way to learn online marketing.
One final thing that I want to say regarding how to learn Internet marketing is you'll never make any money online until you apply what you're learning. Don't let your lack of knowledge hold you back from getting started because you'll never know it all anyway!
If you need help choosing the right Affiliate Program, check out my #1 recommendation on building a successful Affiliate business online. You can get access to hundreds of training videos, 24/7 support, professional consultations, private access to training guides, tools, personal private assistance, my personal help, and much more.
PS: Click here to review my #1 recommendation in detail.
Working Online From Home - A Proven 4 Step System
See the 4 steps to working online from home & earn residual income