Let's talk about how to market a photography business. The steps are not much different today than in any new business. If you do it right you will be using the Internet as much as possible.
Here Are my 10 Ways
1. Start a Website. Think of a catchy domain name for your business and photography website and buy it.
Two-word domain names are best. You want one word to represent what your website is about and the second word can be anything you want it to be that is memorable.
Set up a hosting account. Godaddy or Bluehost are good sources for buying a domain name and for hosting your website.
Install a WordPress theme. Most hosting providers offer a 1 click WP theme setup. Don't spend much time on this as you can always go back and change it.
Add some pictures you have taken. Create a gallery for this and feature it on your new website.
Finally, you can also add plugins that are made especially for WordPress themes featuring photography.
Want to learn how I earn my passive Income working from home?
Click here right now for our review, my personal help, and instant access to our free training videos where we'll show you exactly how we did it ourselves starting out as complete beginners without ANY prior knowledge or experience in marketing online whatsoever!
2. Start a blog. Many new WordPress themes do this for you automatically.
I would suggest you look at the blogs other photographers have. Take ideas from the best of all of them and create your great new blog!
3. Do SEO. You can then start to add content to your new blog. One of the best ways to promote your new photography business is to make SEO posts on your blog.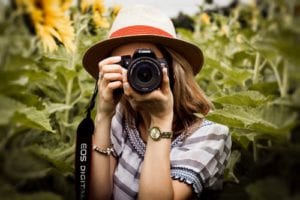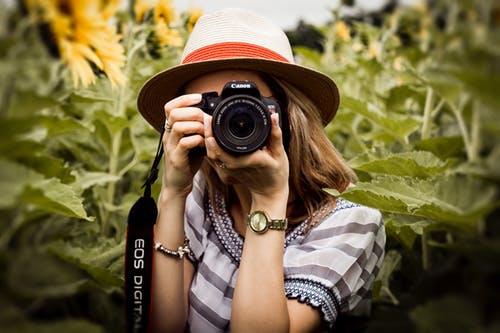 To do this you will need to develop a list of keywords Google says people are searching for relating to photography, photographer, hire a photographer, etc. SEO is short for search engine optimization and using these words in blog posts will help you rank on Google giving you free traffic from their search engine.
4. Social media connections. Build friends and followers on the top social networking sites.
These are…..
– Facebook
– Twitter
– LinkedIn
– Instagram
– Pinterest
There is no need to try and be in all of them at first. Pinterest is a picture and graphics-driven social network. Facebook is the largest social network with over 1 billion members. These are the first 2 to start with.
One thing that is really working right now is Facebook Groups. You can start a Facebook Group for free and use it to build contacts on Facebook.
Your group should be focused on photography tips and not entirely on what work you do. People like to get free information from a group and you can head up yours.
Related Video: Photography Business Game Changers! How I grew my photography business.
5. Build an email list. Get started with this from the very first day your website and blog go live.
Your email list is a long-term asset you can use to build relationships with clients. Over 4 billion people have an email account which is more than all social networks combined at this point.
Use a tool such as Optin Monster to create stunning landing pages and your autoresponder. Add these to your website and blog with a signup form on the sidebar above the fold.
If you want to start off cheap and easy join Mail Chimp for free and start building your list with them. You can add up to 2000 email subscribers and mail out 12,000 emails a month for no charge.
6. Word of Mouth. Build referrals using word-of-mouth marketing. This form of viral marketing is powerful because previous clients, friends, and relatives brag up your photography work to people they know.
Offer incentives to get them talking about you. Cash, free work from you, and so on is a good way to start.
Want to learn how I earn my passive Income working from home?
Click here right now for our review, my personal help, and instant access to our free training videos where we'll show you exactly how we did it ourselves starting out as complete beginners without ANY prior knowledge or experience in marketing online whatsoever!
7. Existing Network. You know other business people.
Figure out ways to use these contacts to promote your photography business. Maybe you could do a joint venture with another business. Help them grow their business and they help you grow yours.
8. Offer free work. Kind of a try me you'll like me, this approach can be a way to get your work out where people see it.
It is also a good way to get testimonials which are a powerful form of pre-selling what you do. This is only used to help you launch your photography business.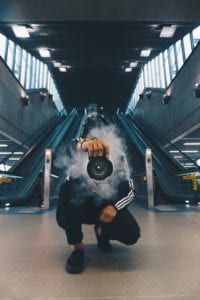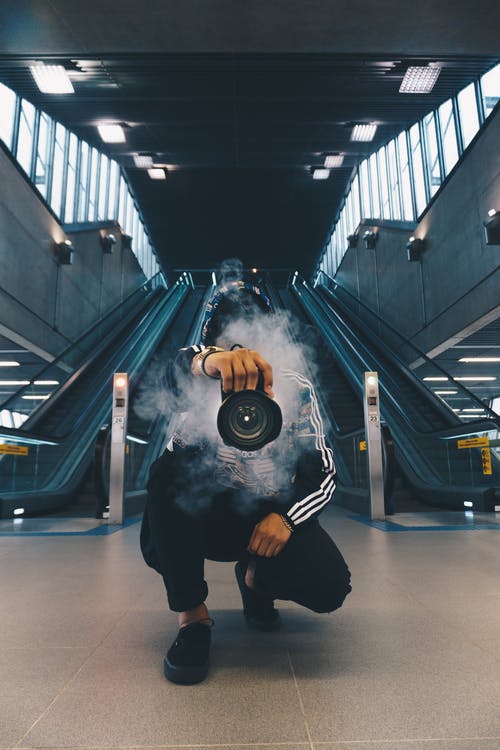 9. Contests. Create a contest where people win free work or discounted work from you.
This should be fun. You might even offer work to a charity and tie in future work from you to the winner.
10. Paid Advertising. Eventually, you will have to do some paid advertising.
If you go online for it look at pay-per-click ads. Google and Facebook are great for this. You can take look at Bing Ads as well.
The nice thing is you can control your budget. You can also target the market so only people interested in photography see your ads.
final thoughts
Marketing your new photography business will be an ongoing thing. You need to work at it in a positive way to complement what you enjoy doing which is taking pictures.
There are great resources out there that can help your photography business, but the one that stands out and I highly recommend is Pixpa. If you are looking to expand your photography business, you want to keep this website in your favorites. SEO for Photographers and Creatives – The Complete Guide.
Many of the ways listed in how to market a photography business may seem like busywork. For this, you might want to hire a virtual assistant as soon as you can.
They can do the day-to-day marketing and other tasks such as replying to an email, follow up by phone, and making social media posts. A good virtual assistant is like having your own employee without the expense of hiring them full-time.
Paid advertising can be set up and easily monitored in a short amount of time each day. The key is to start small and watch to see what is working best and do more of that.
For blogging consider hiring a freelance writer. This will help you consistently keep your blog up to date without doing your own writing. Look for good writers on sites such as UpWork or I-Writers.
My #1 Recommendation
Join a Community
If you need help on how to get started with affiliate marketing, check out my #1 recommendation on building a successful business online. You can get access to hundreds of training videos, 24/7 support, professional consultations, private access to training guides, tools, personal private assistance, my personal help, and much more.
PS: Click here to review my #1 recommendation in detail.
Working Online From Home - A Proven 4 Step System
See the 4 steps to working online from home & earn residual income