In this article, I am going to give you some great resources that will show you how to promote your business offline. It seems like many businesses, both online and offline, have forgotten about the power of offline marketing tools.
That is a shame because the reality of marketing a business is this. There is less competition offline than it is online.
I do not care if you are an offline business in a local market, or an online business that sells anywhere people show up. Marketing offline is not that hard and you can expect only a handful of competitors at any given time.
So what do I recommend to promote your e-Commerce business offline? Keep TOMA or top-of-mind awareness advertising in mind.
Radio
When it comes to local business advertising, there's nothing more powerful than radio advertising in my opinion. People still like to listen to local radio in smaller markets.
Even in larger markets, it can be effective, but generally, for an Internet business, this is hard to make it pay for itself. However, in a smaller market, you can do a radio campaign over a period of time and really begin to brand your business and make people aware of who you are.
One of the great things about radio advertising today is, that radio stations stream their advertising live on the Internet. It's amazing how many people will listen to the radio this way while they are at work.
Of course, you have a captive audience when people are in their cars and listening to the radio. In my opinion, this is definitely worth checking into in your own local market and figuring out ways to complement your business with offline radio advertising that is also streamed online.
Want to learn how I earn my passive Income working from home?
Click here right now for our review, my personal help, and instant access to our free training videos where we'll show you exactly how we did it ourselves starting out as complete beginners without ANY prior knowledge or experience in marketing online whatsoever!
Referrals
When is the best time to ask for a referral? Right after you have a satisfied customer.
You should be reaching out to these people via snail mail, a telephone call, as well as an email. Do you have a referral program that pays people an incentive to refer you?
At one time in the Guinness world record book, the largest car salesman in the world built their business almost 100% on referrals. Give people the opportunity to earn a little money by referring you to others after they are satisfied, happy customers.
Promotional Items
This is really cheap advertising, but I've always been amazed at how effective it can be. With promotional items, we are talking about things like pens, scratch pads, T-shirts, business cards, and any little type of trinket that you can get your company name and website address.
You should be handing these out everywhere you go and certainly giving them to your potential customers as you deal with them. Other things you can do would consider sponsoring a youth group sports team or sponsoring an adult softball team.
You get the idea, you're just trying to get your name out where people can see it. This is a form of: " top of awareness top of mind awareness advertising" or Toma as is most off-line advertising as I mentioned at the top of this article.
Related Video On Marketing Offline

Ever hear of The Chamber Of Commerce, Toastmasters, Rotary, etc? How about leading groups? Kiwanis is another one that comes to mind here.
Before we had Facebook, Twitter, and LinkedIn we had offline social networking. This can still be an extremely effective way for you to promote your business in an offline network advertising way.
The key is to become involved in these groups and stay active. One great thing about these types of groups if you're an Internet business person, it gets you away from your computer.
It gets you out socializing with people that can be a potential business for you, or at the very least can be a great source of referral business for you. The Chamber of Commerce in local markets offers a lot of great ways to capitalize on what they have to offer.
Joining a lead group would be an example of this. Members of the group use other members when they can and they refer them whenever they have the chance as they go about their everyday business.
Want to learn how I earn my passive Income working from home?
Click here right now for our review, my personal help, and instant access to our free training videos where we'll show you exactly how we did it ourselves starting out as complete beginners without ANY prior knowledge or experience in marketing online whatsoever!
Press Releases
Wikipedia defines a press release this way:
"A press release, news release, media release, press statement or video release is a written or recorded communication directed at members of the news media for the purpose of announcing something ostensibly newsworthy."
As I look at this all kinds of ideas come up for combining offline marketing and Internet business. The video release is intriguing for sure.
Newswire is where you want to learn more about using press releases. Here is the key thing to remember.
Whenever you have something newsworthy in your business use a press release to expand your reach for it.
I saved this for last because it's so intriguing. Start a tips newsletter, but go about it a little differently.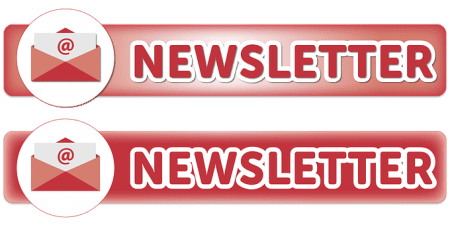 Print a hardcopy version of the newsletter and send it to people in the mail. Of course, offer them the option to also receive it in a digital format.
This is a form of direct mail advertising, but what you're really doing is just offering tips that relate to the niche of what your businesses are all about. This is a passive way to keep your business in front of people after they've either subscribed or have become a customer. This may take a little work to get off the ground, but the long-term benefits are immense.
Final thoughts
I have just given you several ideas for promoting your business offline. Using as many of these as possible opens up a whole new set of eyeballs on your business.
Don't just tie yourself into doing Internet marketing when there's a whole world of potential customers and business partners offline you were not currently reaching.
I would suspect that most Internet businesses can earn a full-time living just by promoting in their own local market. Combine offline and Internet marketing to expand your reach and build your own top-of-mind awareness (TOMA) for your business.
If you need help choosing the right Affiliate Program, check out my #1 recommendation on building a successful Affiliate business online. You can get access to hundreds of training videos, 24/7 support, professional consultations, private access to training guides, tools, personal private assistance, my personal help, and much more.
PS: Click here to review my #1 recommendation in detail.
Working Online From Home - A Proven 4 Step System
See the 4 steps to working online from home & earn residual income