Before I show you how to use Snapchat online and how to download Snapchat on a computer, let me know its purpose.
Snapchat is an application-based photo messaging program that allows users to send photos and videos to each other. The purpose of Snapchat is to communicate with friends, family, acquaintances and casual viewers.
This application can only be used with an internet connection. People can also use Snapchat online as well.
Think about this. You do have a smartphone, but want the convenience of downloading apps and viewing them on your desktop, laptop, or tablet.
Maybe you have a smartphone, but it is hard on your eyes and you use it mostly to talk like the good old days when people actually talked to each other. Then what?
Want to learn how I earn my passive Income working from home?
Click here right now for our review, my personal help, and instant access to our free training videos where we'll show you exactly how we did it ourselves starting out as complete beginners without ANY prior knowledge or experience in marketing online whatsoever!
How Can Snapchat Be Used Online?
Snapchat is mostly used to create messages of different types. These can include text, audio, video, or even graphics.
I've seen it used as a camera. With over 180 million people around the world using Snapchat it has become very popular. Snapchat knows this.
Snapchat wants you to use the Snapchat app. Sounds reasonable enough to me, but what if that is not possible for you?
Normally, Snapchat cannot be used without an application. This program was designed for smartphones and other mobile devices.
However, if a person was to download an app player for their computer, they will be able to use the app online.
Bluestacks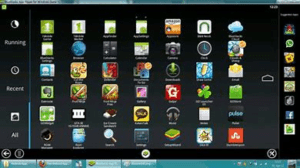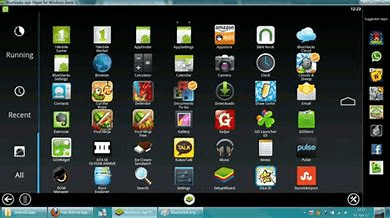 Users who want to download Snapchat on a computer can do so and will have to download the Bluestacks app player emulator.
Bluestacks is an Android-based emulator. The purpose of this program is to convert a computer into a substitute Android device.
Bluestacks won't literally change a computer into an Android phone, but it will give it the ability to play all Android games on the unit.
This is a great tool for anyone who wants to use modern applications on their computer. Although it started primarily as a way to play games back in 2011 today over 210 million people use it for mare more than that.
CNet says "Overall, the integration with Windows via a simple desktop gadget proved to be clean and seamless."
Business Insider had this to say "Finally! Now You Can Get Thousands of the Best Android Apps on PC."
So how do you download Bluestacks and start using it?
You can simply go to the Bluestacks website and then download the app. This will provide you with the Bluestacks emulator.
Once you have this program you will be able to send and receive photos and videos from your computer. After you download the app you can then set up your account and start to use the features.
You can download Bluestacks for free. Some of the features on it that make it so great for using Snapchat on a computer include…..
– multitasking
– compatibility with both personal computers and Mac
– platforms, mobile and HTML flash
– play stream watch
– use non-game apps
Want to learn how I earn my passive Income working from home?
Click here right now for our review, my personal help, and instant access to our free training videos where we'll show you exactly how we did it ourselves starting out as complete beginners without ANY prior knowledge or experience in marketing online whatsoever!
Using Your Smartphone And Your Computer For Snapchat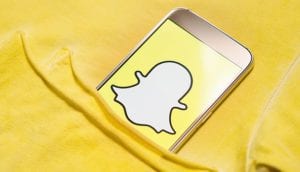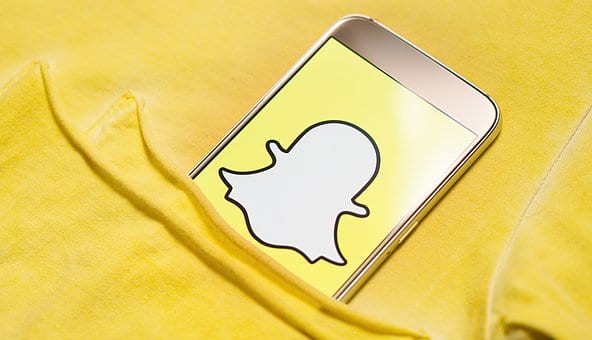 The best way to use Snapchat online is to have a camera for your computer that will instantly load the photos (or videos) into the app.
To use your smartphone as a camera for your computer you will need to download another application that will convert your smartphone into a camera for your computer.
The Google Play store has plenty of apps for this purpose. Many of them are available for free at https://play.google.com
However, you should use a DroidCam Wireless Webcam application. This app will create a wireless connection between your computer and your smartphone that will allow you to take pictures or make videos you can then upload these into Snapchat and send them to whoever you want to see them.
Utilize A Computer-Based Webcam or Video Recorder For Snapchat
You can also use a webcam or video recorder for your computer. These devices are designed for your computer as well. They do require a program to work.
Once you install the program your devices will be ready to take pictures and videos. You can use these devices to make media for your Snapchat account.
Using Snapchat Online Might Limit Your Snapchat Experience
If you use Snapchat over the internet you won't have as much flexibility with the app. You can use your computer to do things around your home.
However, if you want to branch out and do stuff outside, you will more than likely need your smartphone. Still, you can overcome this problem by using your laptop.
Once again, you will have to download Bluestacks to your laptop unit. After that, you can transport your laptop around to different locations to make videos and to take photos.
Many laptops already have built-in cameras. If your laptop doesn't have a camera feature just follow the instructions above.
The instructions above are also useful for laptops since they're miniature computers. Using Snapchat online should not be a difficult thing to do after learning these instructions.
Summary: How To Use Snapchat Online
Snapchat is a fun app, but some people prefer to use a computer as opposed to a smaller screen on a smartphone. This is possible to do on your personal computer, Mac, or tablet.
Use the Bluestacks Android Emulator. This allows you to download the Snapchat app and use it online. BlueStacks App Player lets you run mobile apps fast and on a full screen on Windows and Mac
I hope you have found this article on how to use Snapchat online helpful. As we have seen not everyone who wants to use it, does on a smartphone, but now has the capability of downloading the app to use on their computer.
Snapchat can be used as a big part of your business as well if you want to work part-time from home and build it up to full-time income over time.
Let me switch it up for a moment and ask you a question.
Would you be interested in making more money?
I may be able to help you out with an opportunity I talk a lot about on this blog. I can help you with affiliate marketing and you can start learning for FREE, I will be able to work with you and guide you along the way how it is done.
First…
If you are interested in creating your own home business, check out my #1 recommendation on building a successful business online. You can get access to hundreds of training videos, 24/7 support, professional consultations, private access to training guides, tools, and much more.
Working Online From Home - A Proven 4 Step System
See the 4 steps to working online from home & earn residual income