Here I will give my unbiased Infinii Review, and you decide if you think this company is a scam or not. I will do so by answering the following questions. Is Infinii a scam? What is Infinii? Can I make money if I join Infinii? How much does it cost?
These are all good questions that I'm going to provide answers to in this article, so let's get going!
What is Infinii?
Infinii Is an Internet business opportunity that I would call a hybrid network marketing and drop shipping business model. The business is still new having been launched in December 2015 by 3 founding members.
It was started by Hitesh Juneja (CEO), Kevin Hokoana (COO), and Jason Rose (CFO). They were previously successful in a similar program called DS Domination.
DS Domination has had mixed reviews over the years. I have read about people who literally made six and seven-figure incomes in drop shipping, so we know it is not a scam when done correctly.
As with many network marketing companies that haven't worked out as well for DS Domination. This is one of the reasons you see articles claiming it is a scam and how the writer is trying to tie that back to Infinii.
I read one reviewer who basically said Infinii is just an improved version of DS Domination. We will see if that is true or not.
Want to learn how I earn my passive Income working from home?
Click here right now for our review, my personal help, and instant access to our free training videos where we'll show you exactly how we did it ourselves starting out as complete beginners without ANY prior knowledge or experience in marketing online whatsoever!
What Is Drop Shipping?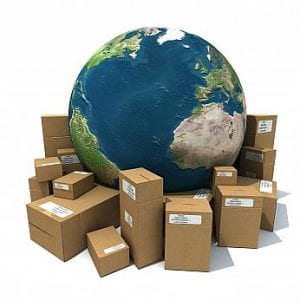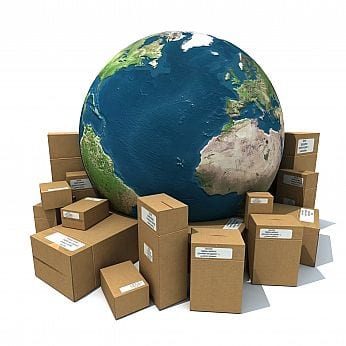 Dropshipping is where you sell a product and ship it directly to the customer from the manufacturer.
Sometimes you are usually rebranding this product so it appears that it has been manufactured by you as well.
This is not an uncommon way to sell things. In some ways, many of our major manufacturers use drop shipping because they have products manufactured in countries such as China, and then labelled with their company name and brought over to warehouses here in the United States.
A common way that this is done is through a program called Fulfillment by Amazon. You find products that you want to sell and you store them in an Amazon warehouse.
You then use Amazon and the power of its website to market the products. Amazon handles all of the customer fulfilment for a fee.
This is also referred to as arbitrage. This is simply where you buy a product at a low price and turn around and sell it at a higher price. Again this is a common business practice.
How To Join Infinii
You can join Infinii at three different levels.
1. Prime. This is $49.95 per month. Here you will learn how to sell on eBay.
This also includes an eBay listing tool and an app for finding profitable product resellers on Amazon.
2. Surge. This is $149.95 per month. You get everything in Prime.
Plus you get automation and analytic platforms for finding seasonal products to sell at certain times of the year. You also get help learning how to sell on both eBay and Amazon and access to their Tier 2 product coop opportunities.
3. Excel. This is $399.95 per month. You get everything in Prime and Surge plus a lot more!
This includes in-depth training on fulfilment by Amazon or Amazon FBA as it is also known. You also get training on how to source items from wholesalers which is a big part of successfully doing dropshipping. There is more including an Inventory management tool to make sure you don't run out of stock, and items are properly priced for you to make a profit selling.
How Do You Make Money?
First of all, let me say that if you are interested in dropshipping Infinii may be a very good program for you to get involved with.
There certainly are a lot of different ways to do drop shipping, but it's not a business model that people can just jump into like affiliate marketing is.
With affiliate marketing, you just sell a product and the affiliate merchant takes care of everything for you from there. In dropshipping you have to establish relationships with wholesale houses, find products to sell, many times rebrand them as though you are the manufacturer, manage inventory and pricing, and so on.
Want to learn how I earn my passive Income working from home?
Click here right now for our review, my personal help, and instant access to our free training videos where we'll show you exactly how we did it ourselves starting out as complete beginners without ANY prior knowledge or experience in marketing online whatsoever!
Obviously, there's a lot of money to be made in dropshipping and this can be a very exciting business to get into. If you're willing to pay a membership fee based on your own budget Infinii offers you the support to help you get your dropshipping business off the ground.
From a recruiting new members standpoint, Infinii pays out 75% commissions to the seller. This is obviously designed to encourage people to recruit new members.
The network marketing business model comes into play because Infinii uses a hybrid plan that is a cross between Uni-level and Binary (Dual Team). You earn points and business volume on membership sales in your group.
I found a good video that shows the details and compensation plan for Infinii.
My Conclusion
Is Infinii a scam or not? It is way too early to tell on this business because the thing is only six months old when writing this review. I can pretty much predict what's going to happen!
Some people are going to get excited and join the business at a membership level that's a stretch for them. After a couple of months, and not making any money, they're going to drop out and a few of them are probably going to blame Infinii.
I don't see any way you can't make money if you actually implement the drop shipping portion of the business and use it as a business model to earn a profit. Dropshipping is a proven model and Infinii can help you with that. You have to decide if you want to continue to pay the membership fee once you have your business up and running.
Will you want to recruit new members and do network marketing with Infinii? They are certainly hoping that you will because they make money this way as well, but that's going to be up to you.
Just know that in network marketing the majority of people never sponsor anybody because they don't know how to do it, and they won't take the time to learn the skills and then implement those.
If you need help choosing the right Affiliate Program, check out my #1 recommendation on building a successful Affiliate business online. You can get access to hundreds of training videos, 24/7 support, professional consultations, private access to training guides, tools, personal private assistance, my personal help, and much more.
PS: Click here to review my #1 recommendation in detail.
Working Online From Home - A Proven 4 Step System
See the 4 steps to working online from home & earn residual income