Is Affiliate Marketing worth it? I have actually read articles where the blogger is recommending the reader avoid affiliate marketing.
You do not see this as much as negative articles about other business models, most notably network marketing, but they are out there.
What is the main point of someone telling you to avoid affiliate marketing?
It is not worth it!
To that, I say Not True!
It is worth it and if I was new to making money online affiliate marketing would be the first business model I investigated.
Making Money In Affiliate Marketing
The primary reason people join an affiliate marketing program is to make money. As an affiliate marketer, you get paid to perform a specific action.
What you are required to do will depend on the type of affiliate program there.
You can get paid with a click such as Google AdSense. You can get paid by the lead or cost-per-action affiliate program such as Max Bounty. You can get paid by the sale such as selling affiliate products or physical products or digital products such as Amazon or click bank.
Commissions
The primary reason that someone would avoid affiliate marketing on there looking for something to sell would be too low of commissions. How much commission you earn is going to be based on the affiliate program and it's up to the affiliate merchant to establish that.
You make higher commissions on digital products, as high as 50 to 75%. You will earn a lower commission selling physical products, but the average sale can be higher.
Want to learn how to make money online with affiliate marketing?
Click here right now for our review and instant access to our free training videos where we'll show you exactly how we did it ourselves starting out as complete beginners without ANY prior knowledge or experience in marketing online whatsoever!
Sell Your Own Products
The other reason that someone avoids affiliate marketing to make money would be if they come up with their own products.
Because selling digital information is such a big business many people will target a specific niche and create their own information products. Of course, when you're selling these yourself you can earn 100% on what you sell.
Or you could start your own affiliate program and have affiliates make sales for you. This has its advantages and disadvantages.
As you can see I can make a case both for and against affiliate marketing and it's up to you to decide whether it's worth it or not. However, if you do not have a product or a way to make money affiliate marketing is a fast way to get started!
Are You In Control Of Affiliate Marketing?
When you do affiliate marketing you are in control of what you do, but you're not in control of what the affiliate merchant and other affiliates do. Let me just address this as to why some people choose to avoid affiliate marketing.
Affiliate Merchant
First of all the affiliate merchant is the one that's providing the affiliate program for you. Not all affiliate programs are created equal.
What I mean by this is some affiliate merchants are fantastic in terms of what they provide in their products, their marketing tools, their support to your customers, and their support to you.
A good place where you could experience both the good and the bad in terms of an affiliate merchant is Clickbank. When you join Clickbank as an affiliate you can sell everything in the Clickbank marketplace with just one ID number known as your hop link.
What you will quickly find out is that some affiliate merchants have tremendous products, and marketing tools, and offer a great support service. Others, however, don't have that great of products, very little in terms of marketing tools, and they never even get back to you if you were to email them.
Click bank has a way that you can see what the top-selling products are known as the gravity of a product. You will almost always find those products with the highest gravity.
The high gravity reflects the number of affiliates earning a commission selling a product in the last 12 weeks. These are the ones that offer the best overall total affiliate merchant support.
Want to learn how to make money online with affiliate marketing?
Click here right now for our review and instant access to our free training videos where we'll show you exactly how we did it ourselves starting out as complete beginners without ANY prior knowledge or experience in marketing online whatsoever!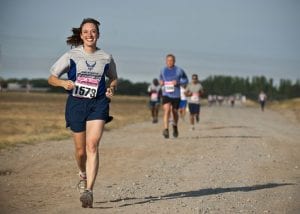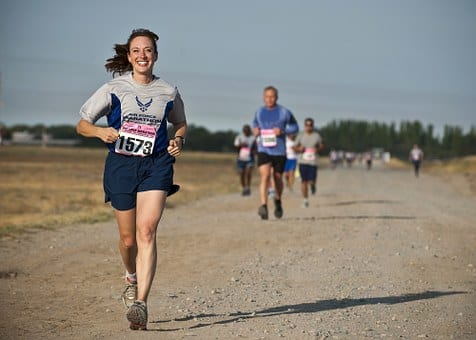 Affiliate Competitors
When you join an affiliate program you're not the only affiliate selling that product or completing that required action. You're going to have competitors and these are other affiliates joining the same program as you.
You have no control over what these other affiliates do. If they decide to put out negative information on a product or an affiliate program they can end up getting ranked on Google or show up on certain social media sites that can affect your sales.
The other thing you cannot control is all affiliates are using the same marketing tools. This means that your affiliate sales page is going to be the same as theirs.
The marketing banners, email messages, text links, and so on are going to be the same as theirs as well. The only way you can differentiate yourself from your affiliate competitors is to create your own pre-sell pages.
This is why so many affiliates start their own blogs and do pre-selling before they pass their customers through to the affiliate sales page. This is a strategy that works well and should help you overcome any negatives in terms of what your affiliate competitors are doing.
My Final Thoughts
The only reason you should avoid affiliate marketing is if you decide to do a different business model such as network marketing or creating your own products. Otherwise, affiliate marketing can work well with virtually any other business model and is especially effective when you're trying to make money as a blogger.
Because most affiliate programs are free to join there's no reason why you should not give some of them a try and see if you can make money with them.
If you need help choosing the right Affiliate Program, check out my #1 recommendation on building a successful Affiliate business online. You can get access to hundreds of training videos, 24/7 support, professional consultations, private access to training guides, tools, personal private assistance, my personal help, and much more.
PS: Click here to review my #1 recommendation in detail.
Related Post:
How to learn affiliate Marketing Fast
Working Online From Home - A Proven 4 Step System
See the 4 steps to working online from home & earn residual income