In this article, I am going to look at the law of attraction and how it can be used to make money online. I will let you know how it is working for me.
The phrase is one most of us think we can guess the definition, of but really do not understand.
Here is what Wikipedia says it means: "It is the name given to the maxim "like attracts like" which in New Thought philosophy is used, to sum up, the idea that by focusing on positive or negative thoughts a person brings positive or negative experiences into their life".
Are you looking for a way to make money online?
Click here right now for instant access to our free training videos where we'll show you exactly how we did it ourselves starting out as complete beginners without ANY prior knowledge or experience in marketing online whatsoever!
Read about New Thought on this law.
This is saying a lot so let's break it down a little.
First of all……
Wealthy Affiliate
I am a member of Wealthy Affiliate which offers affiliate marketing training. I market products that teach people how to make money running a business, as well as improve their lives through personal development. Our target market comes from both retail sales of the products as well as promoting the business opportunity to people looking for a way to start their own business and make money.
This is actually a great combination because not everyone who buys the products is looking to make money online, and not everyone looking to make money online is interested in all of the products I have to offer.
What I want to focus on in this article is the target market of people looking for ways to make money online. I want to drill down a little and narrow that search to people who want to start a business, and how you can use the law of attraction to find them and work with them using your own chosen business opportunity.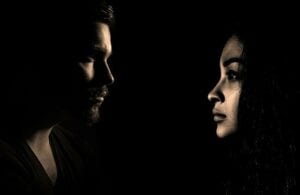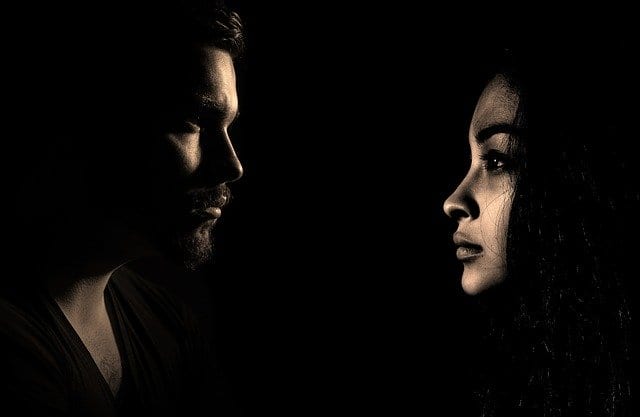 Target Market
In this law, the definition, we see is used to attract like-minded individuals. In my case, my target market is people looking to start a business.
More specifically I want people who have money and are willing to spend it to start an online business. This eliminates a large portion of people coming online looking for ways to earn more money, but are not willing to invest any money to get started.
For example, there is a large market of people looking for getting paid-to-programs as their chosen way to make money. You have no doubt come across them.
The most popular is to get paid to take paid surveys. There really is no end to the number of programs people can join and make money by giving their opinion.
This is great for them, but not good for me. I am not looking to attract this type of person to my blog. Doing that would be a waste of time for both of us.
Even if they were interested they do not have the money it takes to start a business. Plus, in reality, these people have the mindset of a worker and not an entrepreneur.
The market you are looking to use the law of attraction for is people with money who have a self-employed mindset. That is the market all of my marketing is going after.
How To Market
Wealthy Affiliate offers an affiliate membership program for $47 a month. This is perfect for virtually anybody who wants to start their own online business and is a great product to sell because of the residual income.
Using the law of attraction I'm going to spend time thinking about this product and the virtually unlimited prospect potential it offers online. I spend time thinking about how to market using my blog.
This becomes part of me because of the statement made by Napoleon Hill in his all-time best seller Think And Grow Rich. "Anything the mind of man can conceive, and believe, it can achieve".
Can you see how that would relate to the law of attraction and using it to sell a product that really anybody can afford? How we do that is the key and our marketing of this product is done by using the product itself.
I'm attracting like-minded individuals to Wealthy Affiliate and their affiliate marketing training. This can be done not only through blogging, but other social media platforms such as social networking with Facebook, creating videos on YouTube, making short tweets on Twitter, and many more ways.
Are you looking for a way to make money online?
Click here right now for instant access to our free training videos where we'll show you exactly how we did it ourselves starting out as complete beginners without ANY prior knowledge or experience in marketing online whatsoever!
Positive Thinking
In life, we get what we think about. When you understand that you're going to want to spend more time doing Positive Thinking and eliminating negative thinking.
There are many big-ticket programs online as well where you can earn thousands of dollars for every sale. You need to begin to see yourself making these kinds of sales and earnings these big checks.
This is not as easy as it seems because many people are stuck in a rut where they cannot view that life beyond their current monthly income. They cannot see themselves getting a big check because their current paycheck barely covers their lifestyle obligations for rent, utilities, food, and so on.
One way to begin this change is to write down your goals and read them every night before you go to bed and every morning when you wake up. What you're doing is using the power of the subconscious mind to trick yourself into believing you really can make these big checks.
It's not enough just to write them down, however, you need to really begin to see this happening to you. This takes a certain amount of faith first because you don't have any actual verifiable proof in front of you.
However, once you get your first check you begin to see that it is possible. As you start earning bigger checks it becomes commonplace and attracting these types of business people to you becomes easier as well.
Final thoughts
The spiritual law of attraction has been used successfully by millions of people all around the world. It's being used by me as well.
If you need my personal help on how to get started, check out my #1 recommendation on building a successful business online. You can get access to hundreds of training videos, 24/7 support, professional consultations, private access to training guides, tools, and much more.
Related Video on The Law Of Attraction:
Need Passive Income?
A Simple 4 Step System
Enter your email and gain access to my make money tips and receive your free gift.
Working Online From Home A Proven 4 Step System
See the 4 steps to working online from home & earn residual income