Cloud storage service is no longer just where you store your files; it could become a money-earning opportunity to generate a profit of more than $8,000+ a month. This is what LifeCloud claims to offer. With their business kits, you can potentially earn $297 per day without any marketing skills. But is LifeCloud a legitimate software, or is it a scam? Let's find out all about it with my LifeCloud review today.
Product Name: LifeCloud
Founder: Anirudh Baavra and Amit Gaikwad
Product Type: Cloud Storage Platform
Price:
LifeCloud Front-End software costs $14, a one-time offer only.
2in1 Cloud storage and drive access
Unlimited storage space
Back up feature
Easy file transfer and sharing
Preview feature with watermark
Drag and drop functionality
100% Data security
The following are the LifeCloud upgrades one-time offers :
OTO 1: $37 – $47 Enhanced Security
264-bit encryption
Full file statistics such as visitors, location, top referrers, browsers, and operating system
Set up private and public folders
Enable watermarking when a file is previewed
Password protected file
OTO 2: $97 DFY Service
Automate your file and data transfer to LifeCloud
OTO 3: $37 Life Trilogy
The unlimited commercial version of LifeHost, LifeMeet, and LifeMail for the price of one
OTO 4: $197 – $297 Life Agency Kit
250 agency license accounts you can set your price and sell
DFY website for your agency business
Sell LifeCloud, LifeMeet, LiveMail, and LiveHost accounts
OTO 5: $97 LifeCloud Reseller
Resell LifeCloud and keep 100% of the profit
OTO 6: $197 LifeCloud White Label
Sell LifeCloud as your own
Custom branding and logo
Up to 500 accounts for your customers
Charge any price, one-time or monthly
Free hosting
Unlimited storage space
If you purchased LifeCloud during its launch, you can get over 20+ bonuses valued at $2,500+. Some of these bonuses are:
150 Royalty Free High-Quality Music Tracks
50 HD Video Backgrounds
Graphics Blackbox
How To Generate 10,000 Views On Youtube
Smart Video Sales Letters
Tube Ads Genie
Video Marketing Blueprint
Video Marketing Hack
Viral Video Box
WP Magic Page
WP Video Optin
YouTube Bully 2 Case Study
YouTube Cash on Demand
YouTube Marketing Made Easy
YouTube PowerSlam V3
YouTube Video Mastery
The prices above are the prices indicated during the launch of LifeCloud. Buying LifeCloud FE now costs $27. Upgrades and bonuses may be available during the time of product launch only. But you may get email offers from time to time.
Best For: Affiliate marketers, Digital marketers, Businesses and enterprises, Bloggers, Agency owners, Website owners, Freelancers, and Product developers
LifeCloud is a cloud storage software that allows you to store your files and share them. You can also set up passwords to protect your files or set your folders in private or public status. LifeCloud claims that it is the only cloud storage you need to replace your Google Drive, DropBox, Amazon S3, or Wistia. Moreover, LifeCloud claims that you can make $297 a day with their business kits. That totals almost $9k per month. We will learn whether this is true or not later in this review.
What is LifeCloud?
LifeCloud is a completely cloud-based storage solution that stores, shares, back up, and hosts files at an affordable one-time price. Anirudh Baavra and Amit Gaikwad developed LifeCloud and launched it in April 2021. Both of them are experienced affiliate marketers, and they developed other software products such as Stripe, Clide, Purex, Vid Popups, AdSense Engine, NewsBuilder 2.0, and LifeHost.
LifeCloud promises ultra-fast servers for life. LifeCloud also helps improve your website's speed. It hosts images, videos, and other files. It provides 2in1 cloud storage for your images, videos, and other website content and provides drive access and security using the super-hosting feature. Your files are compressed for compact and encrypted storage. It also enables the instant sharing of files from the server to the website.
How does the LifeCloud work?
If you have used cloud storage before, LifeCloud works similarly to them. LifeCloud's platform is easy to understand and navigate. Uploading files can be done with just a few simple steps.
Step 1: Log in
On LifeCloud's login page, enter using your registered email address.
After logging in, you will be taken to the main dashboard page.
Step 2: Create a new folder
Under the "New" tab, select "folder".
Then enter the name for your folder, parent folder, folder privacy, password, watermark image, and set up downloading option.
You can also set your folder whether it will be a private or a public folder.
Step 3: Upload files
Click on the "Upload" tab and then "File Upload".
Drag and drop files from your device or computer to the folder.
You can also enter the URL of your files to transfer them.
Step 4: Protect your files
Set up a password to protect it from 3rd party and ransomware.
Step 5: Share your files
Copy the link of your file and share it with other people within your dashboard.
Want to learn how I earn my passive Income working from home?
Click here right now for our review, my personal help, and instant access to our free training videos where we'll show you exactly how we did it ourselves starting out as complete beginners without ANY prior knowledge or experience in marketing online whatsoever!
You can easily view the folders you've created in LifeCloud's dashboard. Even though LifeCloud provides you with unlimited storage, you can still view how much storage space you have used. LifeCloud's main features include:
Direct delivery of files
Drag and Drop Interface
Easy file access
Easy file sharing
File protection
Fast file back-up
Free hosting
Unlimited storage
Can You Make Money with LifeCloud?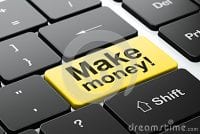 I think you can make money with LifeCloud if you're able to take advantage of their business upgrades. For example, LifeCloud's Life Agency Kit includes 250 agency licenses and sells them at your own price. Even if you have spent $197 on this package, you can get back your money after a few sales.
How To Make Money With the LifeCloud?
If you would like to make more money with LifeCloud, you can consider the LifeCloud White Label upgrade to build your own business with your brand and logo. You have 500 accounts to sell to your customers at your own price. You can also set your payment scheme, whether one-time payment only or monthly.
However, this will depend on how you market your LifeCloud products and to whom you will sell them. Not all people need unlimited storage space, and some are content with what a free cloud storage platform can provide them. You need to know the advantages of your product to sell them effectively. So what does LifeCloud has to offer that other cloud storage platforms do not have? This will bring us to the next part of this review.
The Pros & Cons of LifeCloud
LifeCloud mostly has positive reviews online, but let's look at its pros and cons to understand better what it can offer its customers.
Pros:
Low one-time payment
Beginner friendly
Can be used as a cloud drive for file sharing and collaboration
1-click third-party sharing
Included commercials rights
100% data protection
Free end-to-end SSL encryption
Back up all your data (files, images, and videos)
Deliver content directly from the cloud
Cons:
Placing all your files in one place can be risky
Competitive market
Few complaints
Any Negatives? Beware of Lawsuits
I didn't find any lawsuit against LifeCloud, but I was able to find a complaint that's important to mention here. The complaint talks about being unable to upload files that are more than 100 MB. He submitted his complaint to LifeCloud support but didn't get a resolution. So he demanded to get a refund. After this, he was blocked from his LifeCloud account and unable to access his files anymore. Also, he has not received his refund until today.
This is a matter of concern for anyone who is using cloud storage platforms. Not just LifeCloud, but any cloud storage platform out there. If you are going to rely on one cloud storage for all of your files, you could be risking losing all your files one day. You could lose access to your account and be unable to retrieve your login credentials anymore. Please keep your files in multiple storage locations. If you are already using cloud storage software, you can perhaps use LifeCloud as a secondary cloud storage platform.
Also, be careful in storing confidential files or any data that has sensitive information. Nowadays, cyber crimes are happening every minute. You never know when your files were stolen by hackers and sold to the black market. But if you really trust LifeCloud and its security, then you can proceed using it as you like. But at least do not forget to set up passwords for your important files and folders to add an extra layer of security.
Is the LifeCloud Legitimate?
I think LifeCloud is a legitimate cloud storage software. I couldn't find anything online that says that it is a scam. Perhaps this is because LifeCloud has been launched just recently, and no issues have yet to occur. This is why reading reviews like this is necessary for you to know what to expect from a product like LifeCloud.
Final Thoughts
I would recommend LifeCloud, but I suggest that you use it with caution. I would not use it to store data containing my personally identifiable information or files containing confidential information. When it comes to LifeCloud's business opportunities, I think they are a good deal. But then again, your income will depend on how many you can sell.
If you feel like selling cloud storage software products is not for you, you might be interested in selling other products or services. You can do this by becoming an affiliate. Besides that, you can also create passive income by building your business with affiliate marketing.
If you need help on how to get started, check out my #1 recommendation on building a successful business online. You can get access to hundreds of training videos, 24/7 support, professional consultations, private access to training guides, tools, personal private assistance, and much more.
Working Online From Home - A Proven 4 Step System
See the 4 steps to working online from home & earn residual income