You and most people are wondering how to make money from video marketing using a blog and whether can it provide a full-time income.
Video blogging is the use of videos on blogs. It is often referred to as vlogging. Today, like many other forms of Internet marketing, there is a cross-over from one medium to the next. Video blogging could also be where you create a video, post it on YouTube, and then link back to a blog post where the content is words and graphics.
More on this in a minute. Video blogging has gradually emerged as one of the most recent and hottest internet trends. This is because it is extremely effective, economical, time-friendly, and easy to do, and as most people would agree, it's very fun. You now have a better idea of just what video blogging is, so let's look at how to make money from video blogging.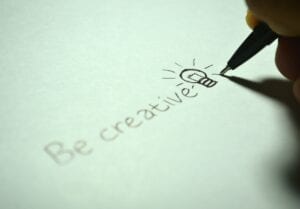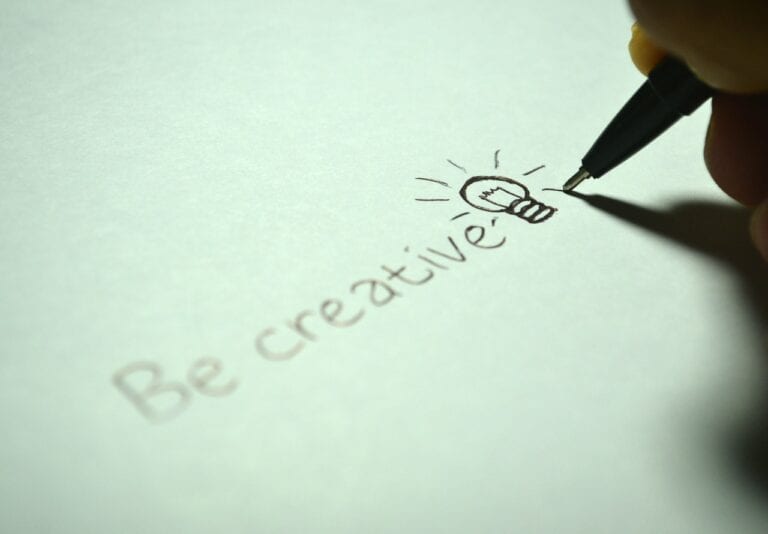 Here are 5 successful tips!
1. Chose a topic you want to cover
The first step in creating any video is choosing a topic. Choosing something that you are enthusiastic about will make it easier for you to come up with the best ideas for a new video post. This will primarily be determined by the niche your blog is in. It will also be tied back to what product or service you are promoting.
This is why I am so strong on affiliate marketing. It is very easy to tie an affiliate product back to the topic of your video. One can lead to the other and vice versa. I have made many videos from text supplied by an affiliate program and posted those on my blog with links to the affiliate product in the body of the post.
Want to learn how I earn my passive Income working from home?
Click here right now for our review, my personal help, and instant access to our free training videos where we'll show you exactly how we did it ourselves starting out as complete beginners without ANY prior knowledge or experience in marketing online whatsoever!
2. Choose a tool that has great video and audio playback
You don't have to choose a video camera for this purpose, but instead, choose something that will keep your cost down and focus on raising your profit. Here are some examples of tools that you need to start making your video today. * Smartphone – thousand of teenagers make videos daily by simply using mobile phones and still make money through it. * Jing Pro – screen capture software that will only cost you ten dollars.
Jing Pro is recommended because you can record a video using a PowerPoint representation. You can record on your whole computer screen and show people how to perform any task using your computer in real time.
* CamStudio – This is much similar to Jing Pro and it's free to use.
* Animoto – One of the best video creation websites online. At $42 a month for unlimited videos, this comes highly recommended.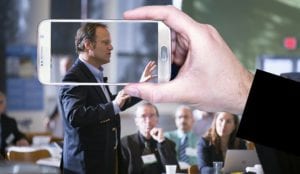 3. Create your video post
You can now start creating your digital video. However, remember the greater the resolution the better the output. It's important to choose a good web camera.
Make sure you totally light up the area you are going to use while recording. Once your video has been created, you should upload it to your computer so that you can do the formatting and compressing.
Related Video On video marketing using Your Cellphone.
4. Compress your video blog
Make sure the video is compressed as far as possible so that your audience will be able to download it and view it quickly. As you do the compressing you must be able to monitor the predicted file size. The video should preferably be no more than 5 megabytes and with enough resolution.
5. Post your video online.
You can now post your video on any platform that will not delete your link. Choose either your own personal website or a public blog site, but the important thing to remember here is that you want to make a profit. Therefore, you should avoid posting your video on any site that prohibits commercialization.
If you have no idea about monetization, the main way you can make money from video blogging would be through Google AdSense and Affiliate Marketing or by driving traffic to your own product. Posting your video on a number of sites is a great idea as most people tend to stick with the video providers they prefer. I do have another scenario.
Want to learn how I earn my passive Income working from home?
Click here right now for our review, my personal help, and instant access to our free training videos where we'll show you exactly how we did it ourselves starting out as complete beginners without ANY prior knowledge or experience in marketing online whatsoever!
Start A YouTube Channel
There are many people making anywhere from a little bit of money each month to literally thousands and millions of dollars a year on YouTube. Here is a strategy laid out step by step for doing that.
1. Start a niche YouTube Channel.
2. Create videos and post them on your channel.
3. Add a link to an affiliate sales page in the description.
4. Share the video on social media including Facebook and Twitter.
5. Rinse and repeat over and over.
Here is a variation of this.
1. Start a niche blog.
2. Create a blog post around a targeted keyword phrase for SEO.
3. Link to an affiliate product you sell in the blog post.
4. Create a video with a variation of your keyword phrase in the title.
5. Publish your video on YouTube.
6. Use your keyword phrases in the description.
7. Link to the blog post URL in the description to drive traffic to your blog.
8. Share the video on social media.
Your profit will come from the sale of the affiliate product or service you promote in either the description box of the video or in the body of the blog post.
final thoughts
If you want to blog to make money, Video Blogging is a great way to go because it is the proven method to reach a larger audience and obtain big rewards. I have given you several scenarios for making this happen.
The great news today is none of this takes any technical ability on your part. Starting a blog is easy to do and anyone can do it. Creating a video is easy to do and you can do this as well. Affiliate marketing is, in my opinion, the perfect monetization method for video blogging!
The best approach is to create a website, post content on that website on a consistent basis using low-competition keywords from Jaaxy, and add videos to your post for better rankings in the search engines.
If you need help on how to get started with affiliate marketing, check out my #1 recommendation on building a successful business online. You can get access to hundreds of training videos, 24/7 support, professional consultations, private access to training guides, tools, personal private assistance, my personal help, and much more.
PS: Click here to review my #1 recommendation in detail.
Working Online From Home - A Proven 4 Step System
See the 4 steps to working online from home & earn residual income