I created this website to give you my make money online tips and what direction you should take in building a successful business.
Making money online sounds good, and there are millions of people worldwide doing it right now!
Want to be one of them?
You can do it no matter where you are as long as you have an Internet connection and a device to access the Internet with.
However, let's don't get ahead of ourselves……
Every make-money-online tips article has to start with two questions in mind. Answer these, and you can proceed to get started using the Internet to make money.
What are they?
Here Are 2 Question To Consider
1. Are you a worker?
2. Are you an entrepreneur?
Let me explain the difference.
1. A Worker
A worker is somebody who wants to log online and get paid for the work they do. They are willing to trade time for money.
These people value their time at an hourly rate or want to know exactly what they will make per job.
Want to learn how I earn my passive Income working from home?
Click here right now for our review, my personal help, and instant access to our free training videos where we'll show you exactly how we did it ourselves starting out as complete beginners without ANY prior knowledge or experience in marketing online whatsoever!
Let me give you a few examples.
1. Paid surveys. Taking paid surveys for money is the mindset of a worker. They know how much money they're going to make for every survey they take, and their income is strictly controlled by the number of surveys they complete.
This falls into the get paid to mindset. Typing, doing data entry, and reading emails would apply here as well.
2. Blog writing. Another example would be a blog writer who works in a content mill. These people log online, find an article to write, understand precisely how much they will get paid, and complete the report for that amount.
Content mills are not bad, but they have driven the writing online for money niche into the ground. If you want to try and make minimum wage as a writer, this is the way to do it.
3. Telecommuting. This is another example of making money online, but again you are trading time for money. You are working for an employer and understand exactly what you're going to earn.
FlexJobs.com is the top telecommuting website on the Internet. They match employees and employers.
There's nothing wrong with being a worker, but you want to understand upfront. Many people do not understand this until later after they wasted money trying to start a business.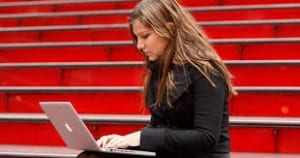 2. An Entrepreneur
An entrepreneur is somebody willing to work for free right now with the idea they will make money in the future. Entrepreneurs are risk-takers, and they want to build their businesses.
Entrepreneurs have more of a long-term vision of what they are working on online. These are people who will start their own home business in one way or another and might even scale it into new business models in the future to earn even more money.
Are you an entrepreneur?
Making money online with your own business has gotten easier to do, thanks to Internet marketing. If you do not know how to start a business and market it online, consider your business model first.
A business model is a way in which your business generates a profit. How you make money from the way you are running your business is the question to answer.
Here are some of the top business models……
1. affiliate marketing.
2. network marketing.
3. E-commerce.
4. drop shipping.
5. email marketing.
6. info blogs
7. providing a service, i.e. website designer, writer, virtual assistant, etc.
8. ebook writer
And so on……
I am partial to affiliate marketing because of its options and how easy it is to get started. I understand that many people do not know where to begin when starting their affiliate marketing business.
You can make money by the click, by the lead, by the sale, in 2 tier affiliate programs, or by running your affiliate program and signing up affiliates to do the work for you.
Which is better?
In my viewpoint, the best way to start is to research potential niches and then choose your affiliate programs based on what place you choose. Niche marketing and affiliate marketing are the perfect marriage.
In the end, you may end up using more than one affiliate marketing strategy. This is smart because it gives people options when dealing with your online business.
final thoughts
Once you have decided whether you are a worker or an entrepreneur, you can investigate the different ways to make money online. It's incredible how many different ways there are to make money on the Internet, so this is another tip I can give you.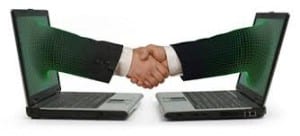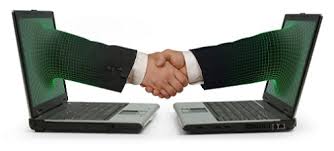 Find something that fits your criteria, and then focus on it. One of the biggest mistakes people make is jumping around too much, thinking the grass is always greener on the other side of the road.
In reality, the grass is not going to be greener until you develop some Internet marketing skills. You are best focusing on one specific way to make money until you are earning money. Then you can branch out from there.
If you need help choosing the right Affiliate Program, check out my #1 recommendation on building a successful Affiliate business online. You can get access to hundreds of training videos, 24/7 support, professional consultations, private access to training guides, tools, personal private assistance, my personal help, and much more.
PS: Click here to review my #1 recommendation in detail.
Working Online From Home - A Proven 4 Step System
See the 4 steps to working online from home & earn residual income