I guess that only matters if you are a baseball player. A switch-hitter can be making money on the side at home and it does not matter which side. He has a skill in demand that most baseball players do not have.
How about your Internet marketing skills? Do you have multiple skills that you could use to make money on the side?
In reality, you only need a couple of skills of which the primary important one is being able to drive traffic to a website. If you can do that you can make money in numerous different business models.
If you don't have traffic generation skills are you willing to learn them? If not would you possibly be looking at making money on the side doing something else?
Are you looking for a way to make money online?
Click here right now for instant access to our free training videos where we'll show you exactly how we did it ourselves starting out as complete beginners without ANY prior knowledge or experience in marketing online whatsoever!
Here Are A Few Making Money On The Side Ideas
1. Freelance blog writer. Make money writing for other Internet marketers.
A good example of this would be somebody who writes blog content for other bloggers. This is a category that has no boundaries.
With millions of blogs online right now that need content, you're only limited by letting people you don't know yet, know you're available, negotiating rates, and getting the work done for them. You can literally be as busy as you want to be and make as much money as you want as a freelance blog writer.
2. Freelance worker. I want to throw freelancing, in general, out because there are many different ways you can work for yourself as a freelance worker.
Go to Freelancer.com and just look at some of the work that's available. Take a look at Up Work or Fiverr as well. Internet marketers will pay people to do things for them. If you're willing to take these tasks on you can make a lot of money as a freelancer and you can do it on the side around your current job.
3. Consulting. Chris Drucker offers excellent training on how to make How to Set-Up a Consultant Business and Make Money While I Sleep!
If you have knowledge of other people needs you can turn that into a money-making business on the side. You could even turn it into a full-time career.
4. Make money with your car. How about driving for Uber or Lyft? You can earn an excellent side income if you live in an area where they operate.
If not rent your car out. Turo is a good place to do that. You can list your car for rent and they will handle the details including the insurance for you. https://turo.com/how-turo-works
5. Sell stuff online. Amazon, eBay, Craiglist, and Google are all sources of buying and selling online.
Need some help getting started. Check out Infinii which is a cool new program for selling online using drop shipping.
6. Affiliate marketing. I can probably spend the rest of this article talking just about ways to make money on the side as an affiliate marketer.
Are you looking for a way to make money online?
Click here right now for instant access to our free training videos where we'll show you exactly how we did it ourselves starting out as complete beginners without ANY prior knowledge or experience in marketing online whatsoever!
Google Adsense Pay Per Click


Google has an affiliate program that is free to join called Google Adsense.
They pay out over $1 Billion Dollars a year in commissions to their affiliates. You can join Google Adsense here.
I really like this affiliate program for people who want to make money on the side by developing their own authority blog. Choose a niche that you like to have your blog and get started adding content to it.
You can write about whatever you want. You can create your own videos on YouTube and publish them on your blog.
You can go to free image sites to get pictures to put on your blog. It's your blog and you can develop it however you want.
The great thing about Google AdSense is you take a little piece of code and put it on your pages and Google will sell the advertising for you. Whenever somebody clicks on the ad you earn 68% of the advertising costs and commissions!
Pay Per Lead
The pay-per-lead affiliate business model is also known as a cost-per-action program. You get paid by an affiliate merchant to generate leads for them.
This is a marketing strategy that companies use as opposed to hiring a marketing company directly or an employee to do it for them.
You can find pay-per-lead opportunities in virtually every niche you can think of. Some of the most popular affiliate networks to join to get pay lead affiliate merchants are Max Bounty and Peer Fly.
This is a good way to generate an additional income stream on top of pay-per-click income.
Pay Per Sale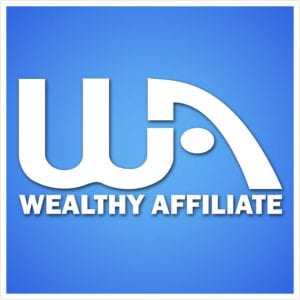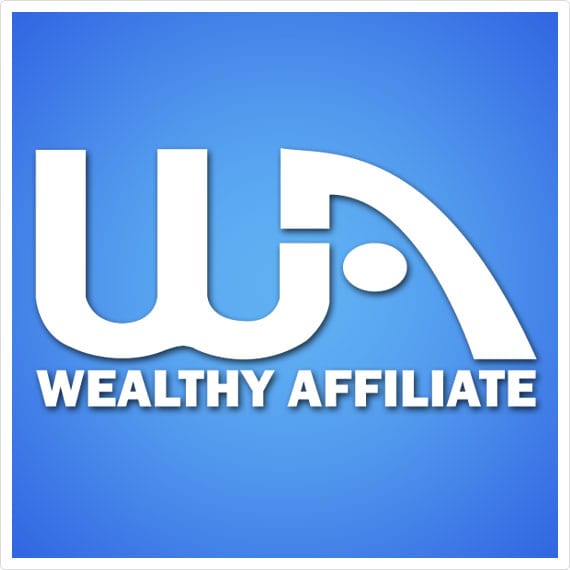 Get paid to sell other people's stuff.
Join affiliate programs such as Amazon or ClickBank to find things you can sell.
Join the Wealthy Affiliate Community with me and sell their membership training to earn a monthly residual income.
As you watch millions of people come online looking for ways to make money every day some are going to end up looking at affiliate marketing and they have no idea how to do it.
Giveaway the starter membership for free and then encourage some of them to upgrade to the premium membership if they find affiliate marketing is a good way to make money on the side for them! I know this is a great way to make money on the side because I do it myself right now.
My Final Thoughts On Making Money On The Side at home
Selling memberships that bill every month helps you create an ongoing income. It's nice to know at the start of the month that you already have made money from previous months' sales!
If you need help on how to get started, check out my #1 recommendation on building a successful business online. You can get access to hundreds of training videos, 24/7 support, professional consultations, private access to training guides, tools, my personal private assistance and much more.
Working Online From Home A Proven 4 Step System
See the 4 steps to working online from home & earn residual income