Everyone is looking for a better life where they can work from home and be able to take care of their family and live a comfortable life. I was there myself, so with this Ministry Of Freedom Review, we will discuss if this is the vehicle to do just that, or what is available to give you that freedom not wondering if it is a scam or a legitimate business.
In addition, I will be going over some alternative ways to make money from home, and how I can personally assist you. I'll give you my honest opinion on what I think about Ministry Of Freedom give you their pros and cons and whether it is a good fit for you.
If you choose to join, what is the best way to stay in contact with me, so I can share some strategies that would increase your profits and traffic in whatever business you decide to embark on?
I am excited to provide you with an unbiased and in-depth review of the Ministry of Freedom course by Jono Armstrong. In this post, we'll explore the content, benefits, and potential drawbacks of this course to help you make an informed decision.
Whether you're a beginner or an experienced marketer, I'll share valuable insights to determine if the Ministry of Freedom is the right opportunity for you.
Full Product Overview Of the Ministry Of Freedom Review
Product Name: Ministry Of Freedom
Owners: Jono Armstrong
Price: $1497.00
Best For People looking to work from home online
Ratings: 2 out of 5
Disclaimer:
Please keep in mind as you read my Ministry Of Freedom Review, that I am not a member or an affiliate of Ministry Of Freedom. This review is based on research and information available online in the public domain. Any opinions and conclusions may not apply to all persons or situations. So read this review in its entirety and you make your own decision. It might be helpful to read other Ministry Of Freedom Reviews.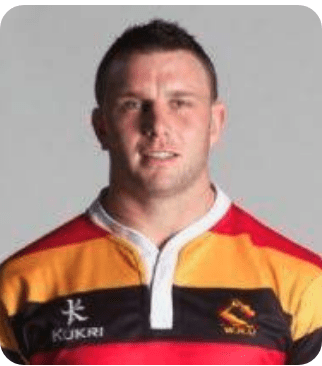 Who Is Jono Armstrong?
Jono Armstrong is a well-known figure in the online marketing industry, with a proven track record of success. His expertise and experience in the field make him a credible source for valuable training.
What is the Ministry of Freedom?
The Ministry of Freedom course is a comprehensive program designed to guide aspiring entrepreneurs in the Make Money Online niche. It covers various essential aspects, such as Affiliate Marketing, Product Creation, Traffic Generation, and more.
How Does The Ministry Of Freedom Course Work?
The Ministry of Freedom operates as an intensive online marketing training program designed to equip individuals with the knowledge and strategies needed to succeed in the competitive world of online entrepreneurship.
The course is structured into modules that delve into various facets of online marketing, from finding profitable offers and building assets to leveraging email marketing and generating traffic. Jono Armstrong, the course creator, shares his insights, techniques, and real-world examples to guide students through each step of the process.
By following the comprehensive training and taking action on the strategies taught, participants aim to create and scale their online businesses, ultimately generating income streams through effective affiliate marketing, product launching, and other online ventures.

The Ministry of Freedom emphasizes a hands-on approach, empowering individuals to apply the lessons learned and work toward achieving their financial goals in the digital landscape. Here is a short breakdown of the nine lessons.
Module 1: Getting Started
This module sets the foundation for the entire course, providing essential tips for beginners and refreshing insights for experienced marketers.
Module 2: Finding Profitable Offers
Discover how to identify lucrative affiliate offers and select the right ones to maximize your earnings.
Module 3: Building Your Assets
Learn the importance of building assets like websites and email lists for long-term success.
Module 4: Email Marketing and List Building
Uncover the power of email marketing and effective list-building strategies.
Module 5: Generating Traffic and Leads
Explore various methods to drive targeted traffic to your offers and landing pages.
Module 6: Launch Jacking
Understand the concept of launch jacking and its potential to boost affiliate commissions.
Module 7: Product Launching
Master the art of product launching and learn from real-world examples.
Module 8: Advanced Secrets
Discover advanced tactics and secrets to take your online business to the next level.
Module 9: Scaling Your Business
Learn how to scale your online business and overcome potential challenges.
How Much Does the Ministry Of Freedom Cost?
The Ministry Of Freedom course comes with two types of payment
A one-time fee of $1,497 or
A 3-monthly payment of $597
Savings Of $295 with the one-time payment option. Choosing the three-payment option, your first payment is immediately and the other two payments would be monthly.
The following payments will also be included:
Webcam and microphone…$50
GetResponse email software…$15 monthly after a 30-day free trial
Domain and web hosting (optional) at around $15 monthly
ClickFunnels page builder software at $97 monthly
Then finally is paid traffic.
Weeks 1 to 4: Free Organic Traffic
Weeks 5 to 9: Google and YouTube Paid ads.
Spending the amount in paid ads will depend on your conversions and then you can scale your spending based on your ROI (Return On Investment).
Ministry Of Freedom Opportunity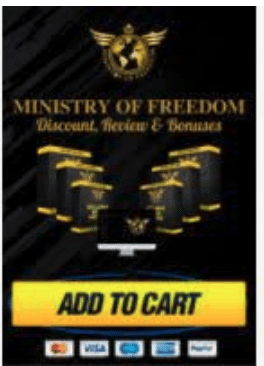 The Ministry of Freedom offers a unique opportunity for individuals looking to succeed in the online marketing world. It provides comprehensive training and actionable strategies that can lead to significant financial gains.
Ministry Of Freedom FAQ Section
What is the refund policy of the Ministry of Freedom?
The Ministry of Freedom offers a 30-day refund policy, providing you with ample time to assess the course and decide if it aligns with your goals.
How long does it take to get a refund from Freedom?
Typically, refunds from the Ministry of Freedom are processed within 7 to 10 business days after the request is submitted.
How do I cancel my freedom contract?
To cancel your Ministry of Freedom membership, contact their support team or follow the cancellation instructions provided in the course materials.
The Pros and Cons Of the Ministry Of Freedom
Certainly! Here are the pros and cons of the Ministry of Freedom course in bullet point form:
Pros:
Comprehensive Training: The Ministry of Freedom offers a detailed and structured curriculum covering various aspects of online marketing, making it suitable for beginners and experienced marketers alike.
Diverse Strategies: The course covers a wide range of strategies, from affiliate marketing to product launching and email marketing, providing a holistic approach to making money online.
Actionable Insights: Jono Armstrong shares practical tips and techniques that can be implemented immediately to see results in your online business.
Supportive Community: The course provides access to a community of like-minded individuals, allowing you to connect, share experiences, and seek advice.
Real-Life Examples: Jono Armstrong shares real-world case studies and examples, helping you understand how to apply the strategies in practice.
Access to Resources: The course includes various resources, tools, and templates to streamline your online marketing efforts.
Cons:
Higher Investment: The Ministry of Freedom course comes with a higher price tag compared to some other online marketing courses, which may be a financial consideration for some.
Intensive Content: The course covers a lot of material, which could be overwhelming for individuals with limited time or those who prefer a slower learning pace.
Limited Free Option: Unlike some other courses, the Ministry of Freedom does not offer a free trial or free access to its core content, making it harder for those on a tight budget to explore its offerings.
Potential Controversies: The course and its creator, Jono Armstrong, have faced legal actions and controversies, which could raise concerns for some prospective students.
Self-Directed Learning: While the course offers valuable guidance, success ultimately depends on your own dedication and ability to implement the strategies effectively.
It's important to consider both the pros and cons when evaluating the Ministry of Freedom course to determine if it aligns with your goals and preferences.
Any Negatives? Beware of Lawsuits
While the Ministry of Freedom course has received positive reviews, it's essential to be aware of potential drawbacks and controversies, including recent legal actions taken against Jono Armstrong.
My Alternatives to the Ministry Of Freedom Course
Chris Farrell Membership
Wealthy Affiliate
If you're looking for an alternative to the Ministry of Freedom, consider exploring Wealthy Affiliate. With its long-standing reputation and comprehensive training, it has become a go-to platform for aspiring online entrepreneurs being the leader in Artificial Intelligence Training (AI).
Final Thoughts
In conclusion, the Ministry of Freedom course by Jono Armstrong offers valuable insights and strategies for individuals seeking success in the Make Money Online niche. However, it's crucial to consider all aspects, including potential drawbacks and controversies.
If you're exploring other options, Wealthy Affiliate presents a compelling alternative. Remember to make an informed decision based on your goals and aspirations in the online marketing world.
With the right guidance and determination, you can achieve significant success in the world of Making Money Online. Good luck on your journey!
If you need help choosing the right Affiliate Program, check out my #1 recommendation on building a successful Affiliate business online. You can get access to hundreds of training videos, 24/7 support, professional consultations, private access to training guides, tools, personal private assistance, my personal help, and much more.
PS: Wealthy Affiliate Review, (My #1 recommendation in detail).
Working Online From Home - A Proven 4 Step System
See the 4 steps to working online from home & earn residual income