Motor Club America has a product line that they sell in the marketplace with affiliates and associates using the affiliate and network marketing business model.
For MCA to be a scam, they would have to take advantage of their customers or distributors in some way.
Anytime you see the word network marketing or MLM associated with the business model people are going to start using words like scam, pyramid scheme, illegal, not honest, rip-off, and so on. To that, I say, consider the source.
Affiliate marketing is legal.
Network marketing is not an illegal business model.
MLM companies do not rip off their distributors.
As business models, affiliate and network marketing use direct sales to get their products from the manufacturer out into the marketplace. The compensation plan includes direct sales and multi-level so that the distributors can earn money on their business.
This was designed to be an incentive and when used correctly really is. When I say correctly, I mean getting retail customers, sponsoring frontline distributors, and working your MLM business in depth helping people underneath you create successful businesses of their own.
Want to learn how I earn my passive Income working from home?
Click here right now for our review, my personal help, and instant access to our free training videos where we'll show you exactly how we did it ourselves starting out as complete beginners without ANY prior knowledge or experience in marketing online whatsoever!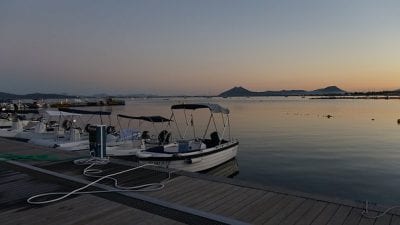 The people who fail to do this often feel the need to blame their lack of success in the company. In reality, the blame falls ba
Motor Club America Products
Motor Club of America is primarily a roadside assistance company. You become an affiliate when you purchase a program for yourself.
You then can sell memberships as well. You sell memberships which are similar to insurance in case of a roadside breakdown.
The company has been around in the United States and Canada since 1926 making them 90 years old. Obviously, they are not a scam, or they would have been out of business long ago.
I like to think of these products as peace of mind products like any insurance product is. You hope you are not going to have a breakdown along the side of the road, but if you do Motor Club America is there to take care of you. That is what you are purchasing. It is not auto insurance. It's just roadside assistance protection in case you need it.
They have three primary plans…
Security for $9.95/mo
Security Plus- $14.95/mo
Total Security- $19.95/mo
As you would expect, if you are willing to pay more, Motor Club America will provide more. Some of the things that are covered include:
Towing Services
Emergency Road Assistance for your car, truck, boat trailer, your RV, your motorcycle, your livestock trailer, and much more
Discount on Legal Services for Moving Violations
Discount Legal Service for Vehicular Manslaughter and Auto Assault and Battery (Yikes..LOL).
Legal Services for Auto Accident Related Personal Injuries
Legal Services for Vehicle Damages
$5,000 Stolen Vehicle Reward
$500 Stolen Farm and Ranch Equipment Reward
Touring and Traveling Services
Membership card
Key Medallion card
Lost Key Return Program
Auto Decal
Discounts on Prescription Drugs, Vision and Dental
Discounts on Hotel/Motel and Car Rental
Want to learn how I earn my passive Income working from home?
Click here right now for our review, my personal help, and instant access to our free training videos where we'll show you exactly how we did it ourselves starting out as complete beginners without ANY prior knowledge or experience in marketing online whatsoever!
As you can see, they offer services beyond getting a tow to your local mechanic. They have roadside, travel, legal, and health products available. I'm going to leave it up to you to research further to see what comes with each membership.
You can purchase the product as a customer and sell it as an affiliate if you like.
MCA Business Opportunity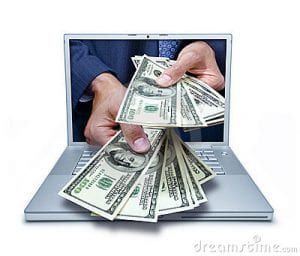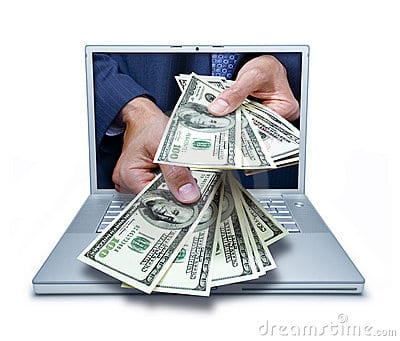 As with any MLM/affiliate business opportunity you earn money in primary ways.
1. Selling the products at retail.
2. Building a sales force known as your downline distributors. To do this, you need to become an MCA Associate, which allows you to sponsor people and earn more money.
The compensation plan is explained here where they show you how to earn $100K a year in your spare time.
Let me give you the high points.
1. There is a demand for the products because people keep their vehicles longer which can lead to a breakdown.
2. Roadside products offer more than a similar car insurance company offers.
3. No recruiting, only selling.
4. People are making money, and some make a lot of money.
Pros and Cons Of This Type Of Business
I think I have already established Motor Club America is not a scam. No business can stick around for over 90 years without providing what they say they will provide to both their customers and their associates.
What are the Primary Pros?
To me, the pros are very simple based strictly on selling the products. If you want to provide a product that is in need, offer more than your customer's insurance company is currently offering with their roadside assistance plan, and make money doing it this is a good product line to do that with as a business.
What are the primary cons?
Most people who get in direct sales, or MLM, never actually make sales and sponsor new associates. They become more enamoured with all the money they're going to make than with doing the work that it takes to earn that money.
I'm aware of people in Avon who've made four and five-figure incomes per month for a long time. I've even heard of somebody who was earning $2500 a month taking paid surveys as long as 30 years ago.
What do both of these examples have in common?
They are working to make their money. They're not sitting around waiting for some pie-in-the-sky business opportunity to make them wealthy.
Motor Club America has a business plan you can follow to make money if you're willing to work. This involves a combination of selling memberships and helping associates who want to sell memberships get started.
The problem Motor Club America has is the same as every network marketing company. Their affiliates or associates get excited about the opportunity and make false claims or over-exaggerate which is unfair to the business.
If you go strictly on what the distributors say every direct selling company would be a scam, but then again, how do you account for an industry doing close to $100 billion a year in business?
If you are interested in creating your own home business, check out my #1 recommendation on building a successful business online. You can get access to hundreds of training videos, 24/7 support, professional consultations, private access to training guides, tools, and much more.
Working Online From Home - A Proven 4 Step System
See the 4 steps to working online from home & earn residual income