In this new and developing My Super Affiliate Builder Review, I will be highlighting an overall look at this software, keeping in mind it is relatively new and upcoming. If this company does change, I will be making updates cause this is usually the case with relatively new businesses.
Marketing has evolved in many ways and has now become innovative by using quizzes to capture targeted customers. Many online marketers use this to get more customers by actively engaging them to answer questions and offering a solution at the end.
The customers will be asked to submit their email addresses to receive the recommended product or solution. This also allows them to be included in a segmented email list specific to their profile and receive further product recommendations.
As an online marketer, you will get many benefits from using this approach. You will find targeted customers and get a high click-through rate which you can then convert into sales and recurring income. My Super Affiliate Builder almost has everything you need all done for you. Let's get more details about this interesting product.
Are you looking for a way to make money online?
Click here right now for instant access to our free training videos where we'll show you exactly how we did it ourselves starting out as complete beginners without ANY prior knowledge or experience in marketing online whatsoever!
Product Name: My Super Affiliate Builder
Founder: Andrew Fox and Chris Fox
Product Type: Cloud-based WordPress plugin
Price:
There are three pricing plans for My Super Affiliate Builder and each of them has unique sets of features. Let's take a look at what each of the plans can offer.
$29 Starter Super Affiliate Builder per year (One-time Payment)
You will get 1 quiz funnel for 1 domain
Header and Footer customization
Premade templates for faster creation
Create, duplicate, and save your templates
Question and answer module customization
Intel Funnel Visualizer to plan the flow of your quiz funnel
Modify redirect URLs for every Question and answer item
Automated lead segmentation
Mail service integration (Active Campaign, AWeber, GetResponse, and Mailchimp)
Integration with Zapier (2000+ apps)
Contains Super Affiliate Quiz Builder branding logo on every page
$49 Pro Super Affiliate Builder per year (One-time Payment)
Includes all the features from the Starter Super Affiliate Builder plan
Provides you with commercial rights to make funnels for clients and other businesses
Up to 5 domains
It still contains the Super Affiliate Quiz Builder branding logo on every page
$97 Enterprise Super Affiliate Builder per year (One-time Payment)
Includes all the features from the Starter and Pro Super Affiliate Builder plans
Super Affiliate Quiz Builder branding logo is removed
These are the pricing plans at the time of publishing, and these price plans are also subject to change for a possible increase after the launching period. There are no monthly fees yet.
Best For Intermediate to Advanced Users
My Super Affiliate Builder is one of the many quiz funnel tools you can use for lead generation created by Andrew Fox and Chris Fox. They are also known to be the creators of other apps and tools such as DNA Wealth Blueprint, YT Gorilla, ITaggz, Mobile Agency Apps, and many others.
My Super Affiliate Builder boasts that it is the secret weapon that super affiliates use for their mega conversions. With this product, you can also avoid ad account shutdowns, and it targets $0.01 clicks.
In this review, we will find out if this product is effective in generating leads and ultimately help you make more sales conversions.
What Is My Super Affiliate Builder?
My Super Affiliate Builder is a revolutionary tool that helps affiliate marketers to direct their prospective customers to the right offer based on their needs. The customer's needs were identified by the answers they have chosen among the given answer options during the "Intelli" style quizzes. The customers are also added to a specific email list.
How Does My Super Affiliate Builder work?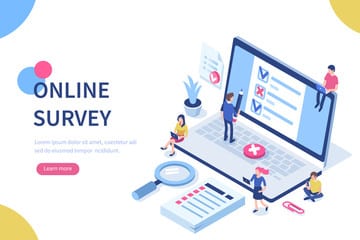 This product is designed for you to do surveys in short quizzes and customizable features to make your surveys more engaging to your customers. Here's how you can create your surveys using this tool:
Adjust your settings – The first step is to make your header and footer. You can select any stock photos from the tool, or you can also upload photos from your media library.
Then scroll down to "Global Options" and select if you want your survey as a pop-up or as a page and add your privacy policy text. You can then select your preferred colours for the buttons, survey, and image background. If you like, you can also change the font and the font size as well.
Add the survey's content – In here you will be putting in your survey questions as well as the possible answers. The "Event Name" box will help in sorting your customers who have the same answers to the question. You can also customize the answer text's colour, and background colour, or upload an image from the media library or your device.
Build your Question and Answer mapping – In this step, you simply have to drag and drop the options to build your questions and answer mapping. Then select a possible answer list and modify the text message to show to different customers and assign an action for them.
Integrate to your Mailing Service – Under "Mail Service Integration" you can add your mailing services such as Active Campaign, AWeber, GetResponse, and Mailchimp. You can also add your conversion tracking as well.
Save your template – You have the option to make this your template if you will be creating a similar survey later on.
Can You Make Money with My Super Affiliate Builder?
My Super Affiliate Builder is an interactive quiz funnel tool that you can use for your affiliate marketing campaigns. It allows you to get more traffic, leads, and get hyper conversions as much as 547% ROI. It assures that using this tool will allow you to generate huge commissions daily.
My Super Affiliate Builder Pros and Cons
My Super Affiliate Builder does have plenty of benefits to offer and here we will take a closer look at them to help you decide if it's worth your money.
Pros:
Builds segmented prospect lists for better targeting – My Super Affiliate Builder is organizing your mailing lists on autopilot, which removes the ordeal of sorting your leads to tailor-fit your solutions.
Targeted Customers – The tool allows you to offer products the customers need based on their responses. Since the solution can benefit them, in turn, you get higher conversions.
Easy-to-use tool – The interface is pretty straightforward and easy to navigate. It is arranged step by step so you can seamlessly create your survey. The drag and drop question and answer builder can help you effortlessly create the flow of your quiz.
Many customization options – There are many things you can customize and test which ones you think are more appropriate for your brand.
No monthly membership cost – You only need to pay a one-time introductory price of $29 to own the product. After that, you can start using the tool and create your funnel quizzes.
Trusted creator – The men behind the creation of My Super Affiliate Builder have also launched other products in the past. Their products gathered positive reviews from both users and professionals as well.
30-Day Money Back Guarantee – You have the option to request a refund if you find it not working for you despite following instructions and using their mentorship program.
Cons:
Not the best for newbies – Funnels could be a bit advanced for beginners, requiring some training to be more familiar with it and effectively use the tool.
Only works with a WordPress website – My Super Affiliate Builder is a plugin for a WordPress website. It may not be right for you if you don't have a WordPress website yet or used another website builder to create your website.
A bit expensive – There are other quiz funnel tools for marketing with similar features with a cheaper one-time fee and monthly plans.
Brand risks – Some customers may find it quite aggressive to provide their email addresses by the end of the quiz. They can get annoyed and leave with a negative experience about you or your brand.
Beware of Lawsuits
This product was still in the launching phase when I wrote this post, and so far, the buzz around is only about positive reviews and experiences about this product. There are over 31,000+ sales since the launch date, and it continues to make sales since then.
Is My Super Affiliate Builder Legitimate?
My Super Affiliate Builder is 100% legitimate. There are also testimonials of those who have already tried the product, and to date, they are satisfied with its features and continue to use it. Their website is pretty straightforward. As you scroll down, you'll get all the basic information that you will need when you're checking out a product, such as its price, the features, and the benefits the product will offer to you.
You can also reach out to their support by sending a form if you wanted to know more about the My Super Affiliate Builder before deciding to purchase it. You can also message the creators themselves via a "Connect" button that leads to their Facebook accounts if you want answers from them directly. The bottom of the website shows their "Full income disclaimer and forward transparency statement," which is an honest statement about what they guarantee.
Final Thoughts
My Super Affiliate Builder is a great tool you can use in affiliate marketing. But as the creators said in their disclaimer, your success depends on your hard work. It is up to you to maximize the use of these tools and other funnel packages to get more leads and conversions.
Overall, the product is a good choice but if you're not satisfied there's a 30-day back guarantee. Please keep in mind that the price will be increasing anytime soon, so if you're interested in getting your My Super Affiliate Builder now!
If you are interested in creating your own home business, check out my #1 recommendation on building a successful business online. You can get access to hundreds of training videos, 24/7 support, professional consultations, private access to training guides, tools, and much more.
Need Passive Income?
A Simple 4 Step System
Enter your email and gain access to my make money tips and receive your free gift.
Working Online From Home A Proven 4 Step System
See the 4 steps to working online from home & earn residual income