In this myEcon MLM review, I will be discussing the different financial services that they are promoting, and will show the different levels that are offered.
In general, you find MLM businesses selling you physical products that some work while others don't. It is uncommon to find one that offers services and products to help you to save money. This is what myEcon Inc offers to its clients and members.
In this review, we will be taking a closer look at the products and services of myEcon. Is it a legit company? Is it worth your time and money? Let's go ahead and start to discover what myEcon is really about.
Product Name: myEcon
Founder: Alvin Curry and Ivey Stokes
Product Type: Personal Finance MLM
Price:
Upon joining you will become a "Marketing Director" and you will need to purchase the Income Shifting membership, see the price below:
A one-time setup fee of $29.95 (formerly priced at $99.95)
$34.95 monthly website management and technology fee starting 30 days from the date of enrolment.
Once you have successfully enrolled and paid the fees, you will receive:
A personalized e-commerce-ready website
A complete online training manual
myEcon's Income Shifting Membership which includes:

W-4 Training Strategy
myCredit System
CashFlow Manager & Tax Record Keeping System
Debt Elimination Software
Investment Education System
Cash Back Mall
You also have the option to purchase the Complete Personal Financial Success Training Manual which is priced at $24.95 at the time of enrolment.
Best For: People who like to manage their finances and are skilled in recruiting other people.
myEcon is an MLM company that offers products and services promoting financial literacy and better finance management. They also offer vitamin supplements, skincare products, travel discount memberships, etc. Members will be able to earn money from commissions from the products they sell and from recruiting people. You will get higher commissions if you're able to recruit more people.
What Is myEcon MLM?
myEcon Inc is a Multi-level marketing company established by a small group of entrepreneurs in 2005. The company is founded by Alvin Curry and Ivey Stokes and it is currently run by CEO/COO Larry Gates.
The company's name stands for My Economy and it envisions people taking care of their personal economy. The company's products center around tools and services for financial management. According to them, they are one of the fastest-growing companies in the US and they currently have around 50,000 independent marketing associates.
When you become a member of myEcon, you will have access to tools, software and other online products focused on managing your finances and lowering your debt.
The other products that you can avail of may require one-time fees or monthly membership fees. These are the following:
ID Defender

Provides online monitoring of any fraudulent activities associated with your personal information online. It will then alert you and protect you against Identity theft. It also helps restore your credit status before the theft activity and provides reimbursements for out-of-pocket expenses.
Priced at $8.99 monthly for individual plans and $14.95 monthly for family plans.

My Credit System

This is a financial literacy program that aims to increase your knowledge when it comes to credit and debt management. It contains 26 videos on how you can repair your credit rating, dispute letter templates, and rare sources to re-establish new credit.
To get this product, you only need to pay a one-time fee of $69.95.

Book Travel

This is myEcon's membership travel discount that allows you to save up to 70% on travel expenses. One membership covers the whole family.
It has a promotional price of $44.95 for the 1st year of membership then $89.95 for yearly renewal.

Health & Nutrition

These are other products that myEcon offers aside from financial services. One is a vitamin supplement called Daily Ultimate priced at $36.95 per bottle and the other one is a vitality-enhancing supplement which is Body One Nutrition's MSM for $19.95 per bottle.

Coffees

myEcon also has a weight loss coffee product called NuviaTrim Coffee priced at $19.99 per box.

Cash Back Mall

myEcon has an associated website called myEconmall. It works as an affiliate marketing tool. You shop for products, and send the product link to other people, and if they purchase you can get up to 30% cashback. The products range from Arts and Crafts to Travel Accessories.
This is the only one that has a free membership.

Road Assistance

Also called as Road Assure Roadside Assistance Program it provides you with emergency road assistance such as towing service, battery jump-start, flat tire change, and many more.
The monthly plan costs $7.99.

Audit Protection

This provides you with 3 years of full audit protection for both Federal and State Income Tax returns. It also supports clients in the event a tax-related identity theft happened.
You need to pay $39.95 to get an expert representation per tax year.

Cash Flow Manager

This is a mobile app that allows you to record, organize, and store your personal or business-related financial transactions. Other features of the Cash Flow app allow you to track expenses, capture receipts, and also earn commissions.
It has a 7-day free trial then $10.95 monthly.
How Does myEcon work?
myEcon works just like any other MLM company where you can earn money from sales commissions and recruiting other people. The company also utilizes common marketing strategies such as traditional and digital marketing. One important thing to consider is that you need to invite more people to also join the company to have a passive income which we will discuss in detail in the next part.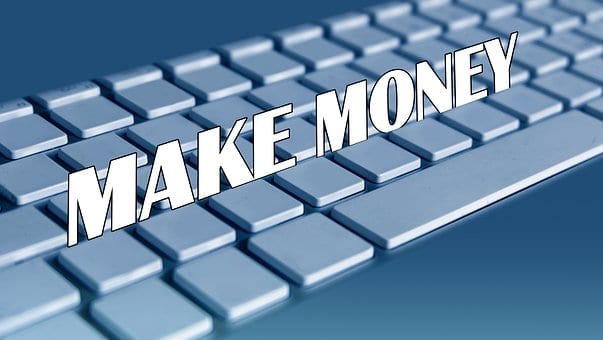 Can You Make Money with myEcon?
Yes, you can make money with myEcon and there are three ways to earn: After you signed up and purchased the Income Shifting Membership you will need to recruit two direct referrals who will also purchase the ISM. You will earn $10 from your two recruits, and it is increased to $35 for your third recruit.
This will then qualify you to become EVP. If your third recruit will invite two more recruits, you will have a new "base shop" within your downline which will let you earn $25 for each recruit infinite levels deep.
You can get a set Commission Volume of up to 15% depending on the product or membership that you sell. You can have a 25% commission rate or higher if you get qualified as EVP. Also, you can get as much as a 100$ commission rate on direct sales and 85% on indirect sales if you achieve the following CVs in any given week period:
$40 CV 5-week period
$120CV 13-week period
$240CV 26-week period
$480CV 52-week period
As an example, on how you can achieve one category, the $40 CV is equivalent to 20 ID Defender sales within 5 weeks. The commission rates also decrease if your monthly retention becomes lower than 80%.

This is a commission from the ISM purchases for at least 5 months of any associate below your rank. You can earn anywhere between $1 to $8 monthly. According to their compensation plan table, the higher you rank, the more money you can make.
The Pros and Cons of myEcon
Before you join, let's explore the two sides of myEcon. There are good things and there are bad things to consider just like any other MLM company. Let's check what are these:
Pros:
Can help people to improve their credit score – Aside from the services and the tools to help you manage your finances better, you also have the My Credit system to help improve your credit score.
Cons:
Relying too much on recruiting people – myEcon's compensation plan is too focused on recruiting people rather than selling their products. You will need to recruit more people to climb up the ranks and get both direct and indirect commissions.
Products and Services have a separate cost – If you have noticed, the membership fee only covers access to myEcon's program. Most of their products and services have monthly membership fees or a one-time payment.
No trial period – Apart from the mobile app which has a 1-week trial period, the rest has none which can make you feel skeptical.
Expensive products and services – There are similar programs, products, and services that are cheaper and perhaps better than what myEcon offers.
Any Lawsuits with MyEcon MLM
After making several searches, I've found no lawsuits filed against the myEcon company aside from complaints of several clients and customers submitted to the Better Business Bureau website. These complaints were answered and resolved by myEcon.
Is myEcon Legitimate?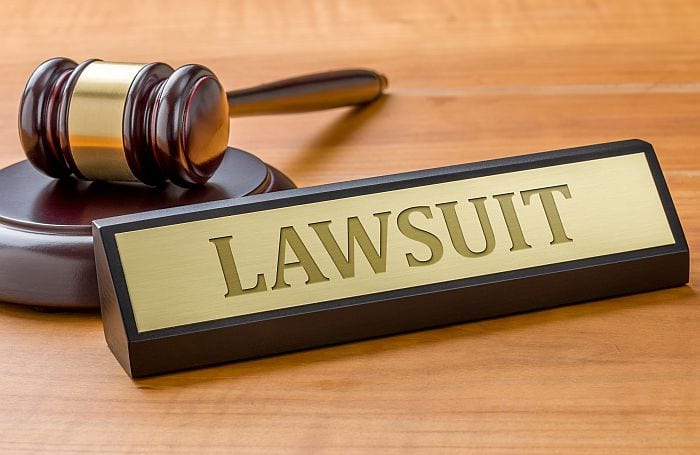 I consider myEcon as a legitimate MLM company and a money-earning business opportunity. But I think they should be transparent about how much their members make on average. Another thing is that I find it unusual not to see the people who founded the company on the myEcon website. I dug a little to find the names of the founders and a little searching using their names could lead you to the Maxxis group and a bankruptcy case filed in 2003. I guess that's good to know.
Final Thoughts
You need to be mindful when joining any MLM business. But if you see that there's an income opportunity for you in joining myEcon, it's up to you to decide. However, it is just not recommended for most people especially those who are not experienced in the MLM business.
If you want to save money or be financially literate, you can find free resources that will teach you how to and as well as free apps to help you manage your finances better.
If you are interested in creating your own home business, check out my #1 recommendation on building a successful business online. You can get access to hundreds of training videos, 24/7 support, professional consultations, private access to training guides, tools, and much more.
Working Online From Home - A Proven 4 Step System
See the 4 steps to working online from home & earn residual income