Sharing nature's healing power and its opportunity is what we would like to reveal to you in this Nature's Sunshine MLM Review. With this program, you would love to share with everyone that can benefit from the products and earn an income at the same time.
For any Multi-Level marketing company to be around for so long, they have to differentiate themselves from the typical MLM companies. Most MLM business models do not withstand this amount of time in business, because of the compensation plan they model after. So look at this company closely and see if this business is a good fit for you.
Full Product Overview of Nature's Sunshine MLM
Product Name: Nature's Sunshine
CEO: Terrence Moorehead
Product Type: Health and Wellness & Multi-Level Marketing
Price: 40.00
Best For Multi-Level Marketers
Ratings: 3.5
Disclaimer:
Please keep in mind as you read my Nature's Sunshine Review, that I am not a member or an affiliate of Nature's Sunshine. This review is based on research and information available online in the public domain. Any opinions and conclusions may not apply to all persons or situations. So read this review in its entirety and you make your own decision. It might even be helpful to read other Nature's Sunshine Reviews.
Nature's Sunshine claim that people have different goals, and is possible to achieve them by selling their products and recruiting others to do the same with all the training and tools that they have to make anyone accomplish their dreams. Let's take a look at this company and see if that is the case.
What Is Nature's Sunshine?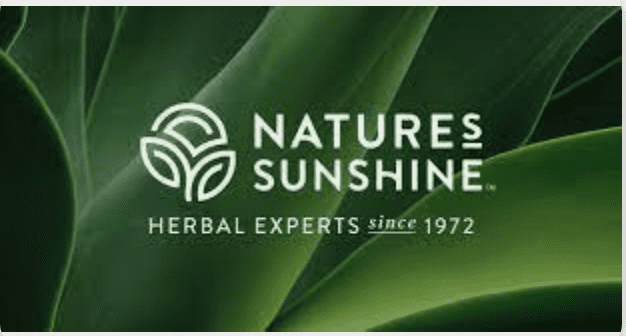 Nature's Sunshine is a multi-level marketing company that sells nutritional supplements, and health and wellness products. nutritional supplements. Gene and Kristine Hughes founded the company in 1972, and their goal is to help people live healthier lifestyles and earn money through their multi-level business model at the same time.
Most MLM companies do not stay in business that long, for Nature's Sunshine's being around close to 50 years should tell you a lot about the strength of their business and where they are heading. They have over 600 products to choose from and provides a wide range of options, like vitamins and minerals, herbal combinations, authentic essential oils, flower essences, personal care, quality reverse-osmosis water treatment system, children's line, Chinese (TCM) formulas, and much more.
Is Nature's Sunshine A Reputable Company?
Nature's Sunshine is a reputable company, that has been around for half a century. They focus on healing power with their potent herbs to millions of people all over the world. They fix your gut health and teach its benefits.
According to the Dietary Guidelines for Americans, more than 90 percent of women and 97 percent of men do not meet their fiber standards, which is a crucial part of maintaining a balanced diet. Nature's Sunshine plays a major part in providing those nutrients and plays a major part in February, the heart health month.
How Does Nature's Sunshine Work?
Your Welcome Kit
Share
Includes Consultant Membership! (annual)
Save 25% on all orders!
Receive 2 FREE standard shipments each month!
Get paid within the hour when you share!
1 Kit BUNDLE: $40.00
THE NATURE'S SUNSHINE Affiliate Program
Here's What You Get
Free Sign-Up
15% Commission On Every Order
Fast Payments, Within An Hour
Free Shareable Content Options
Free Training & Tools
Extra Incentives & Perks
Nature's Sunshine Compensation Plan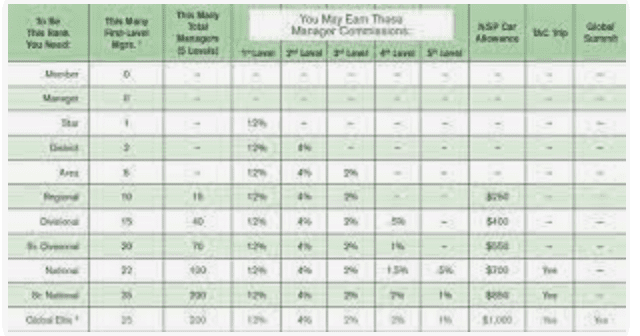 GLOBAL SHARING PLAN
Two parts:
1. Consultant Business Model and
2. Customer/Affiliate Sharing Plan.
Consultants are automatically eligible to participate in both.
CONSULTANT BENEFIT
5 levels of rewards when your downline Consultants purchase and resell products.
Purchase products at a Consultant discount and resell them at retail.
Up to 20% rewards on Customer purchases made by people referred by YOUR Consultants or
Customers.
Up to 10% rewards on Customer purchases made when your recruits referred Customers
Plus 15% cash rewards through our Customer/Affiliate Sharing Plan.**
1. Consultant Business Model and
2. Customer/Affiliate Sharing Plan.
Consultants are automatically eligible to participate in both.

CONSULTANT BUSINESS MODE
Payment by level is as follows:
» 12% in the first level – must be Senior Consultant rank or above to be eligible
» 10% in the second level – must be Director rank or above to be eligible
» 10% in the third level – must be Director 3K rank or above to be eligible
» 2% in the fourth level – must be Executive 12K rank or above to be eligible
Can You Make Money With Nature's Sunshine?
The number way to build a full-time income is by recruiting lots of people into your business and having those recruits do the same while selling an average amount of products monthly. This is the MLM business model and is no way of getting away from that.
Joining Nature's Sunshine at the Herbs Place.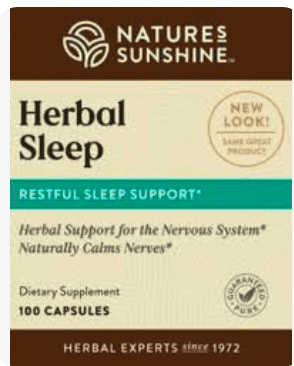 They began with NSP in 1982 using the products. They develop their business because of the products and soon they develop a business. They ended up renting their office in 1988 and soon their business exploded.
The company pays half of every dollar back to its members and managers through rebates car program incentives are also available, with award trips and commission bonuses. You started off by earning a 10% commission for a volume of 100 QV a month. You will receive overrides if you sponsor that also sells products.
Take a look at Robin Sockness's Story:
"Robin Sockness has built her NSP business by working with pets. Because her dog had heartworms and was told it was too late to try anything, she went the herbal route and it worked, making her want to help other pet owners. She's worked with literally thousands of dogs now."
"She focused on "five little bottles of herbs," as she put it, that made up the Herbal Heartworm Program. In less than a year she was making $1200 a month with a dedicated two-hour time slot six days a week. She wanted to have extra money to give to her local shelter and found that she actually had enough to remodel their home so they could sell and move to a different area."
Is Nature's Sunshine A Scam?
Nature's Sunshine is not a scam. They are in business to improve people's life by providing numerous products for their health and wellness while providing an opportunity for anyone to earn an income on the side.
The Pros and Cons Of Nature's Sunshine
Pros:
Chance to own your business
Low-cost, $40 Sign Up
Training & Education
You set your own schedule
Up to 30% off purchases
Cons:
Have to recruit lots of people to build a full-time income
Too many lawsuits filed against the company
You are required to buy $100 worth of products monthly.
Any Negatives About Nature's Sunshine?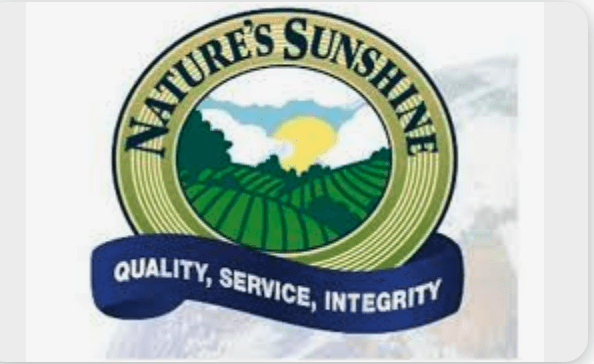 These are just some of the lawsuits that are available in the public domain.
31 Jul 2009 — Plaintiff, v. NATURE'S SUNSHINE PRODUCTS, INC., a Utah. Corporation, DOUGLAS FAGGIOLI, and CRAIG. D. HUFF,
PROVO (AP) — A class-action lawsuit alleging insider trading and securities fraud by several top executives of Nature's Sunshine Products Inc. has been settled for $6 million.
The suit claims that the defendants sold millions of dollars worth of stock between April 2002 and April 2006 at inflated prices. After agreeing to settle, the company denied any wrongdoing. The company's insurer will pay $6 million plus interest to affected shareholders.
Ivy Bridge et al v. Natures Sunshine Products et al
Plaintiff:
Dymphna Baudoin, David Scott, Dale Scott, Randal Ernst, Ivy Bridge, Jacquelyn Pinkham, Phil Devisser, Richard Dicks, Joan Vandergriff, Andrea "Betsy" Putre, Beth Carlson, The Outdoor Creation Inc. dba The Herb Shop, Julie Devisser, Health Ministries LLC, Colorado Sunshine Inc., Bonnie Clayton, Carol Dicks, Linda Jenks, Andrea Putre, and Dale Scott Individually and on behalf of The Outdoor Creation Inc. doing business as The Herb Shop
Defendant:
Nature's Sunshine Products and Natures Sunshine Products
Petitioner:
Does 1 through 10, inclusive
Case Number:
8:2021cv01073
Filed:
June 17, 2021,
Court:
US District Court for the Central District of California
Having lawsuits filed against a company does not mean that is a bad company, or that the opportunity of making money with them does not exist, but is important to have this knowledge before you join a company.
Final Thoughts
There are people making money with Nature's Sunshine, this is the reason for being in business for close to 50 years, more than most MLM businesses. So if you think this is a good business for you, then by all means, give them a try. If you need help on how to approach the business you can reach out to me, I will be more than happy to give you some key strategies.
But keep in mind that working selling products for MLM Companies although you can make a little additional income on the side, is not a business model I will recommend to earn you a full-time income. In fact, in most MLM companies, only one percent of the members, those at the top, earn a full-time income.
If you need help choosing the right Affiliate Program, check out my #1 recommendation on building a successful Affiliate business online. You can get access to hundreds of training videos, 24/7 support, professional consultations, private access to training guides, tools, personal private assistance, my personal help, and much more.
PS: Click here to review my #1 recommendation in detail.
Working Online From Home - A Proven 4 Step System
See the 4 steps to working online from home & earn residual income