Where are the most profitable niche markets hiding? Sometimes they are in places you are not even looking for. Other times they are right in front of you and you do not even recognize them.
This is the one I captured back in October 2013 and is still working for me. My no. 1 recommendation.
Earning money online is the dream of every individual living in the 21st century. To be able to generate income without having to leave your home or do too much time-consuming work is the ultimate goal.
The question is how do you earn this online income? The answer is to become an affiliate of companies within a profitable niche market.
However, how do you find the ideal affiliate niche market in a society that has changing trends on a daily basis? This article will point out some top tips on how to complete this task and be successful while doing it.
Are you looking for a way to make money online?
Click here right now for instant access to our free training videos where we'll show you exactly how we did it ourselves starting out as complete beginners without ANY prior knowledge or experience in marketing online whatsoever!
Profitable Niche Markets In Magazines
The first step is to head to the magazine section in a book or convenience store. This can seem pointless, but the magazine section can help you find magazines on different topics.
The majority of the companies publishing in magazines earn their income from the advertisers who pay them to promote their products. This means that in order for the company to continue publishing their magazine, there are customers buying the products in the advertisements.
Take all of this into account and consider these popular products. There are profitable niche ideas to be found in magazines!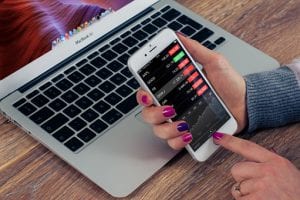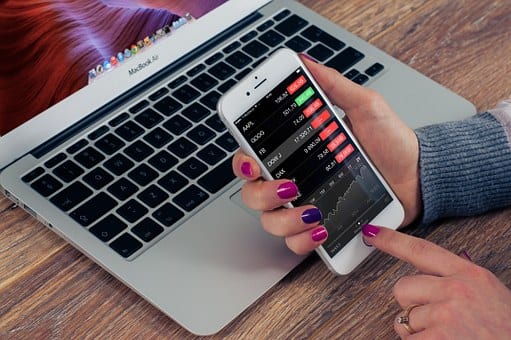 Google Trends Provide Current Ideas
I love Google Trends because it is another great free service Google gives us to see what is trending on the Internet in various categories. Go to Explore Googe Trends to see what is trending: https://trends.google.com/trends/explore
You can start by adding a search term and see what Google says people are watching. If you do not know what to search for, start with the Big 3 Evergreen Markets: wealth, romance, and health.
I suggest you subscribe to Google Trends by email and let Google keep you informed on any niche you are interested in getting into.
Examples Of Niche Marketing:
These are the top three that most Entrepreneurs are using today and building a full-time income. Amazon is my favourite because of the vast amount of products you can choose from, and the number of customers that already exist.
Offer Vault CPA Research
Offer Vault is a cool way to see affiliate offers in the cost-per-action affiliate model. This is also a good source for finding affiliate networks you can join to get access to the best and highest-paying affiliate offers.
ClickBank Digital Products
This affiliate network is a great source for profitable affiliate niche ideas. You do that in the Clickbank Marketplace.
You can either search by category or by just looking at the broad picture and start searching. You will start to find the most popular products according to Clickbank.
These are digital products you can sell as an affiliate by signing up for free. You can also look at the gravity of a product to see what is selling the most in the last 7 days.
Are you looking for a way to make money online?
Click here right now for instant access to our free training videos where we'll show you exactly how we did it ourselves starting out as complete beginners without ANY prior knowledge or experience in marketing online whatsoever!
Amazon Buying Search Engine
Amazon is the world's largest buying search engine. This is where people go to buy things.
Amazon is a fantastic source of profitable niche ideas as well. I suggest you read "How to Use Amazon to Find Your Next Profitable Niche In Less Than 30 Minutes" to get all of the details of how to do this step by step.
Article Directories Are Not Dead
Once you have noted the list of potential niche markets, you can clarify each market with some research on article directories. A top article directory will only accept and publish articles when the topic is in high demand.
You will need to correlate the popular magazine products, and other ideas you have found from Google Trends, Clickbank, and Amazon with a high online demand to see if it would be a profitable affiliate niche market. The best article directory online to do this is EzineArticles.com.
Discussion Forums Offer Clues
The final factor you should consider reviewing is whether there are any online forums within the chosen niche market. If the specific market is a profitable one, and there is a demand for information, there should be a group of people who will share and gather information via a forum.
You should be able to see how many people visit a forum and discuss the different information that is relevant to the niche market. I like Discussion forums better than Facebook Groups for finding profitable affiliate niche ideas.
This is how social media marketing was conducted before Facebook and Twitter and it still works if you can find an active forum. Join for free and start watching what people are talking about. If you don't see a thread for what you are interested in, start one!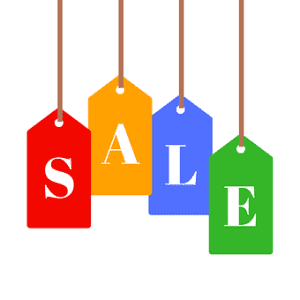 final thoughts on the most profitable affiliate marketing niches
If you opt for these simple solutions, you will notice there are several profitable affiliate niche marketing that can be easily discovered. The primary issue is that the niche needs to be in demand because people are then willing to purchase products related to the topic.
A lot has been written recently and in the past about getting into micro-niches. I am not opposed to this, but you need to understand that the most profitable niches are often where the people are shopping right now.
I have always viewed competition as a good thing. This means there is demand and that is what you want when you enter a niche.
Why would you want to get into a niche where you have to develop the demand? It is too hard to do on the Internet today.
It is just too big to tackle yourself. With social media marketing and paid traffic, anyone can be sold in a profitable niche in a matter of minutes.
If you choose to follow my simple research ideas you will be able to locate a profitable niche market easily and quickly. It is fun and can be the most interesting part of what you do each day!
Here they can teach you a step-by-step process on how to go about it, and learn the right way to build your very own website and how to make money from it. Start by clicking on the banner below and I will meet you inside.
If you are interested in creating your own home business, check out my #1 recommendation on building a successful business online. You can get access to hundreds of training videos, 24/7 support, professional consultations, private access to training guides, tools, and much more.