How often do you see this sign? "Now Hiring Jobs!" When looking for a job right now you probably do not have a lot of time to waste. If you're unemployed I'm sure you're eager to get started working somewhere.
If you're unhappy with your current job you may be looking for a job that is hiring right now and is coming online to do that. Let me give you a few ideas in this regard.
Your Resume
Any job that you apply for is going to require a resume. Luckily you do not have to hire a professional unless you feel it would be beneficial to you.
You can use the Internet to create a professional-looking resume and provide all the information any employer would be looking for. Start with a free resume builder.
You can use templates for cover letters as well which will help you introduce your resume to your potential employer. Many job seekers skip this step which is a mistake.
If your resume is a little outdated now is the time to get it up to date. This is not an area to cut corners, so if you feel like you're rushed just take your time and do it right the first time.
Are you looking for a way to make money online?
Click here right now for instant access to our free training videos where we'll show you exactly how we did it ourselves starting out as complete beginners without ANY prior knowledge or experience in marketing online whatsoever!
Top Job Sites
Below I'm going to list some of the top job sites on the Internet today. You can use these to find jobs that you're qualified for.
One downside of this is you could have millions of people competing against you all looking at the same job sites. One way around this is to go ahead and upload your resume understanding that this is not a proactive way to find a job right now but could be a source of potential jobs in the future when somebody is looking at your resume and contacting you.
Flexjobs. I want to point out a couple of things about this telecommuting website.
Telecommuting has become a popular way for people to work for a company from the comfort of their own homes. You do this at the convenience of your employer, but the benefit is there for you as well.
The great thing about Flexjobs.com is if you're still getting hired by an employer so you're going to earn a wage as well as have a benefits package based on what the company is offering and what you're qualified for.
This is definitely something you should check out if the idea of working at home appeals to you. These jobs will be listed by category, and most of them are hiring right now. There is a monthly fee to join the site, but you can cancel that at any time or once you found a job.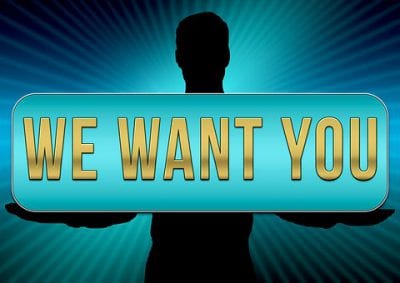 Internet Marketing
Internet marketing is also known as online marketing. This is where you promote a product or service online.
You might also use it just for branding or for social media marketing. The marketing part generally indicates that you're going to be trying to sell something.
From a job standpoint, you can create your own career online if you're willing to learn something about Internet marketing for profit. Because there are so many different ways to do Internet marketing it's hard for me to cover all of that in an article this size.
I talk a lot about various forms of Internet marketing on my blog. Let me just say that some of the primary forms of Internet marketing include…..
affiliate marketing
email marketing
search engine marketing
network marketing
display advertising
e-commerce
And various of methods within these categories.
The great thing about Internet marketing to me as your ability to connect with millions of people all over the world. You can quickly become a profitable business or seller of goods online using the Internet It doesn't take a lot of money to get started, and it doesn't take a lot of skills in terms of getting a college education.
Are you looking for a way to make money online?
Click here right now for instant access to our free training videos where we'll show you exactly how we did it ourselves starting out as complete beginners without ANY prior knowledge or experience in marketing online whatsoever!
Affiliate Marketing
Affiliate marketing is performance-based Internet marketing. You join an affiliate program with an affiliate merchant and you earn a reward based on achieving a specific function for that affiliate merchant.
There are primarily three types of affiliate marketing.
Pay per click
Pay per lead.
Pay per sale.
I cover these in detail in my blog post What Are The Best Online Affiliate Marketing Programs?
Let me just say that in terms of affiliate marketing this is not really a job, yet you can create your own business out of it. For this reason, this has become a very popular way for people to get started making money on the Internet from the comfort of their own homes.
If you spend a little time browsing the Internet you're going to find various forms of affiliate marketing is done with pay per click, pay per lead, and pay per sale. I personally think this is the best way for the average person to get started making money online if you don't want to work for an employer, or you're having problems finding a job and need to get started making some money now.
final thoughts
OK, I've talked a lot here in this blog article about jobs for hire. I've given you a few tips in terms of creating your own resume and cover letter. I've talked about the top job site you can go to to look for jobs as well as post your resume for human resource departments to find.
I've also talked about flex jobs and telecommuting. This will give you enough to keep you busy until you find somewhere to work. If you prefer to take a different approach I highly recommend Internet marketing and affiliate marketing specifically!
Why Choose Affiliate Marketing?
Simple, because I was looking for a job back then and someone shares affiliate marketing with me.
It starts out very confusing to me in the beginning because I was new, but I kept at it, stay with the training, and now my hard work begins to pay off shortly after. Now I am working full-time from home, and enjoying the freedom.
I build an attractive site that is well known by the search engines, and I am able to get high rankings for people to look at my affiliate products. not only I am making sales with my affiliate program, but I also get paid for people to advertise on my website, because it is popular.
If you are interested in creating your own home business, check out my #1 recommendation on building a successful business online. You can get access to hundreds of training videos, 24/7 support, professional consultations, private access to training guides, tools, and much more.
Working Online From Home A Proven 4 Step System
See the 4 steps to working online from home & earn residual income