When looking to earn money online, PPD affiliate programs are some of the best ways to help you get started. Although there are other affiliate programs to consider, being a PPD affiliate also provides you with plenty of opportunities to earn money.
7 of the best PPD (Pay Per Download) affiliate programs
1. Adscend Media
Adscend Media is a famous CLN (content locking network) which mainly focuses on offering leads that are of high quality to advertisers. Adscend also offers considerable payouts to affiliates and this is what makes it quite popular.
Launched back in 2009, Adscend Media provides top-notch monetization tools. This helps members generate income from their content online. Since its launch, Adscend Media has grown to become one of the largest marketing platforms.
It offers incentives based on the performance of marketers. They provide an excellent team of account managers. Their primary role is to help affiliates maximize their revenues from their marketing efforts.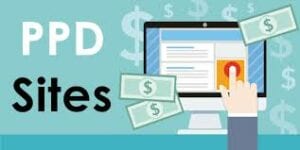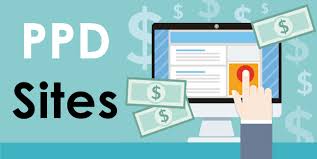 The account management team provides affiliates with the best tips and advice. This helps them increase revenue and continue growing as digital marketers. They also provide affiliates with the opportunity of monetizing specific pages of their sites where valuable content can be found using something called the "content locker."
As an affiliate of Adscend Media, you will get help in choosing good campaigns. One downside of Adscend Media is that it is difficult to register an account with them as they mostly reject new users.
The payment methods offered by Adscend Media include Check, PayPal, ACH, and Wire. The minimum payout is $50, and their payment schedule is on the 7th and 15th of every calendar month.
2. Daily Uploads
When it comes to high rates Daily Uploads is among the best PPD programs that offer affiliates top rates. It also ranks among the best pay-per-download affiliate programs. The program only operates on a 1000-download basis as opposed to other programs that offer income per every download.
The good thing about this PPD affiliate program is that it doesn't require visitors to fill out any forms or surveys in order to unlock the files. Therefore, this option provides users with the convenience of going straight to download the files without a hassle.
Thanks to the way Daily Upload operates it helps to ease up on work from visitors to your website. This can lead to more downloads. It eventually contributes to increasing your revenue. Most users don't like answering surveys or providing an email address to download files.
Therefore, considering Daily Uploads is an excellent option to consider for your visitors. The program offers $16 for every 1000 downloads, and this includes traffic coming from countries that are wealthy. The download size required is 1MB to earn from it since you only make money from complete downloads.
Their payment methods include Skrill, PayPal, Webmoney, and Payza. The minimum payout allowed is $25, and they pay seven days after requesting the payment.
Indishare.me is one of the best PPD affiliate programs on the market. The reason why this affiliate program can be called one of the best is it allows you to upload videos and start earning from them. If you are someone who makes songs and movies, then this program is definitely for you.
Compared to other PPD affiliate programs, Indishare.me provides download speeds that are quite fast. Since most PPD affiliate programs prohibit the upload of videos, Indishare.me provides you with a good option of earning extra income from your videos whenever people download them. You can upload mp3 songs and make 10 dollars for every 1000 downloads.
Indishare.me is one of the best if you are looking to make more passive income. All you need to do is make a video or song, upload it, and wait to earn consistently every time people download your content.
Another advantage of Indishare.me is that registration is straightforward. You can sign up for an account in a matter of minutes, upload your content, and start earning.
The payment methods they offer include Neteller, PayPal, bKash, Payza, and Bank Transfer. Their minimum payout is $5, and they pay within ten days after you request the payment.
4. UploadOcean
UploadOcean is another excellent PPD affiliate program to consider joining. With UploadOcean you can earn up to 21 dollars for every 1K downloads.
They provide you with the opportunity of uploading your file, sharing the link online on social media, or other blogs to get downloads, and then start earning. However, their downside is the fact that you are prohibited from downloading photos or images. Another requirement is that your files must be at least 1KB to be considered valid downloads.
UploadOcean also provides you with the opportunity of referring other people and earn a 10 percent commission for every registered user through your link. That is another opportunity to make extra money with this PPD affiliate program since most of them don't offer such opportunities.
The payment methods provided by UploadOcean are PayPal, Amazon Gift Cards, Neteller, Payza, and WebMoney. The minimum payout that they offer is $10, and this is sent to your account seven days after requesting to cash out. You will enjoy receiving your money hustle-free from their various payment methods.
5. CPAGrip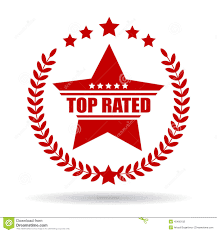 CPAGrip is also a top-rated Pay Per Download affiliate program. The program was launched back in 2011 and has continued to grow and gain popularity over the years.
One thing that makes CPAGrip stand out is the fact they have the link and content lockers that publishers can use for monetizing downloads. Thanks to CPAGrip you can get analytics from software that offers information related to leads. Another one of their advantages is their earnings per click (EPC) are very high.
They also offer reliable support to their affiliates. This is a good thing as you can easily reach out to them in case you have any issues or questions that you may want to ask. The payment methods that they offer include ACH, PayPal, Wire, and Check.
They pay a minimum of $50, and their payment schedule is on the 15th and 30th of every calendar month. When you join this program, you are sure that you will be paid through diverse means and you can never be stressed about how to receive your hard-earned payment.
ShareCash is also one of the most popular PPDD affiliate programs online. It is also one of the oldest programs as it was launched back in 2009 and has some of the most legitimate PPD websites on the market.
With ShareCash you can upload files and market them to people anywhere on the internet to help you get as many visitors as possible and increase file downloads. Another great thing about ShareCash is that you have the option of selecting the content that you like and one that you feel most applies to your preferences.
Some of the things that ShareCash offers its affiliates include software, eBooks, as well as Game Guides. As an affiliate of ShareCash, you are fully allowed to distribute the files mentioned above to people.
However, what you need to ensure is that you don't violate copyright laws. Their payment ranges from $1 – $20 per file download, which puts the income to an average of 1 dollar per download.
The payment methods offered by ShareCash are Payoneer, Check, Wire Transfer, Payza, and ACH. This is an amazing diverse way in which you can get paid on this program.
The minimum payout allowed is $20 for Payoneer and 100 dollars through Check or Wire Transfer. Standard members receive payment only once per month. Gold members receive payment twice a month. Elite members receive payment once every week.
This means that you will aspire to be a higher-ranking member of this program if you wish to be earning more regularly. However, this is an amazing program that you will be excited to be part of.
7. FileIce.net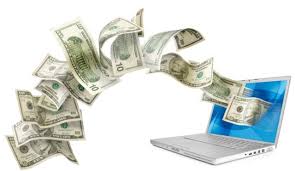 Finally, on our list of the best PPD affiliate programs is FileIce.net. They utilize surveys that are highly converting to offer lucrative payout rates to their affiliates.
They have the best ability to leverage your content and help you maximize your earnings online for the best. The only downside about FileIce.net is that they are not that friendly to newbies.
Their primary focus is mostly on experienced applicants who they believe might be suitable for their niche. That means they have a minimal approval rate for new applicants.
To get approved by FileIce.net they require proof from you showing that you have experience and that you have also earned money on other PPD affiliate programs. They also expect their applicants to provide information on how they intend to drive traffic to their files. FileIce pays $1 for every download, and for the U.S. audience, they offer an average of 20 cents per click.
Their payment methods include Direct Deposit by ACH, wire transfer, check, and PayPal. They pay on the 7th and 15th of every calendar month.
This presents you with a flexible payment method, which is really convenient and efficient. You want to be involved in a program whereby you are able to receive payment through diverse platforms.
Final thoughts
There are plenty of PPD affiliate programs out there to consider. The ones we've discussed here, although they are among the best, they are only meant to help you learn and understand how such programs work so that you can get started in the right way.
If you need help on how to get started, check out my #1 recommendation on building a successful business online. You can get access to hundreds of training videos, 24/7 support, professional consultations, private access to training guides, tools, personal private assistance, my personal help, and much more.
PS: Click here to review my #1 recommendation in detail.