Are you interested in exploring the world of remote work and finding lucrative opportunities in data entry? Remote data entry jobs offer the perfect blend of flexibility and earning potential.
In this guide, we'll walk you through the process of finding the best remote data entry jobs online and equip you with valuable tips to succeed in this fast-growing field.
Understanding Remote Data Entry Jobs
Before we dive into the specifics, let's clarify what remote data entry jobs entail. These roles involve inputting, organizing, and managing various types of data for companies and organizations.
Unlike traditional data entry positions tied to a physical office, remote data entry jobs enable you to work from the comfort of your own home or any location with an internet connection.
Remote data entry professionals often handle tasks like transcribing documents, updating databases, and managing spreadsheets. They play a crucial role in helping businesses maintain accurate and up-to-date records, making their work highly valuable to employers.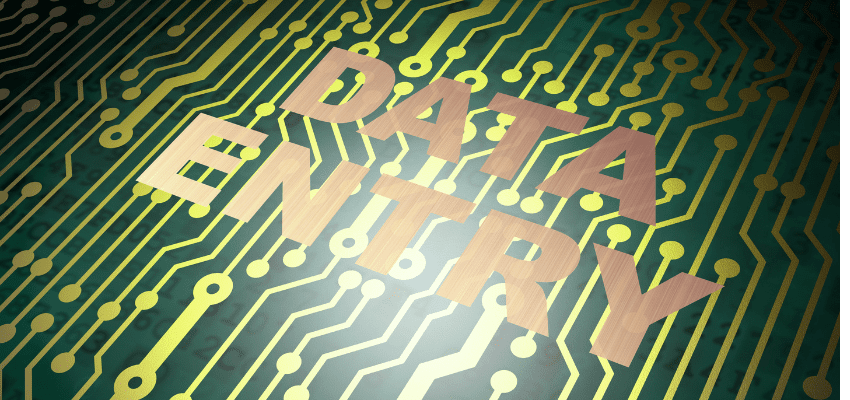 Benefits of Remote Data Entry Jobs
Working remotely as a data entry specialist offers a host of advantages that make it an appealing career choice:
– **Flexibility in Work Hours and Location:** Say goodbye to rigid 9-to-5 schedules. Remote data entry jobs often allow you to set your own work hours, making it easier to balance personal and professional commitments.
– **Potential for Work-Life Balance:** Working from home means spending less time commuting and more time focusing on your tasks and hobbies, leading to improved work-life balance.
– **Reduced Commuting Costs and Stress:** Save money on transportation expenses and reduce the stress associated with long commutes by working from home or at a location of your choice.
Where To Find Legit Remote Data Entry Jobs
When it comes to finding legitimate remote data entry jobs, you have several avenues to explore:
Online Job Boards
Platforms dedicated to remote work opportunities are a treasure trove of data entry jobs. Websites like FlexJobs, Remote.co, and Indeed Remote offer filters to narrow down your search and find relevant openings. Remember to create a compelling profile showcasing your skills and experiences to increase your chances of getting noticed by potential employers.
Freelance Platforms
Freelance websites like Upwork and Fiverr also feature data entry gigs from various clients. Create an impressive profile and bid on projects that align with your expertise. As you complete projects successfully, you'll build a strong portfolio that can attract more clients in the future.
Company Websites
Directly visiting the career pages of companies that interest you can lead to surprising opportunities. Many businesses, especially tech startups and online enterprises, offer remote data entry jobs. Utilize search filters on their websites to refine your job search.
Tips For Crafting A Standout Remote Data Entry Resume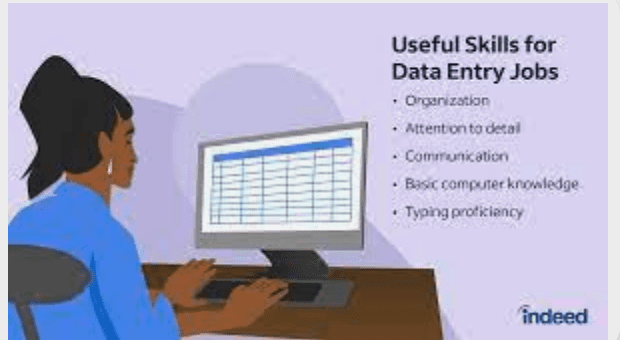 Your resume is your first impression on potential employers, so make it count. Consider these tips to create a standout remote data entry resume:
– **Highlight Relevant Skills and Experience:** Tailor your resume to emphasize data entry skills, accuracy, attention to detail, and proficiency in relevant software.
– **Customize for Each Application:** For different job applications, focus on specific skills and experiences that match the employer's requirements.
– **Include Remote Work Experience:** If you have prior remote work experience, highlight your ability to thrive in a virtual work environment.
Acing The Remote Data Entry Job Interview
Preparing for remote job interviews requires a different approach. Follow these tips to ace your next remote data entry job interview:
Prepare for Remote Interviews
Remote interviews may involve phone calls, video chats, or online assessments. Ensure you're comfortable with the technology and conduct mock interviews to practice your responses.
Emphasize Communication Skills
Working remotely demands strong communication skills. During the interview, emphasize your ability to communicate clearly and collaborate effectively in a virtual setting.
Avoiding Remote Data Entry Job Scams
Unfortunately, the rise in remote work has also led to an increase in job scams. Protect yourself by following these precautions:
– **Research Employers:** Investigate the company's reputation and legitimacy before applying or sharing personal information.
– **Beware of Upfront Fees:** Legitimate employers will not ask for payment or personal financial information during the application process.
– **Trust Your Instincts:** If an opportunity seems too good to be true, it probably is.
FAQ: Frequently Asked Questions About Remote Data Entry Jobs
As we explore the world of remote data entry jobs, you might have some burning questions. Here are the most common inquiries people have about pursuing a career in this field:
1. Can data entry be done remotely?
Absolutely! Remote data entry jobs are increasingly popular in today's digital age. Many companies, both large and small, offer remote data entry positions to qualified individuals. Thanks to advancements in technology and cloud-based systems, data entry tasks can be efficiently performed from the comfort of your own home or any location with an internet connection.
Working remotely in data entry provides the flexibility to manage your schedule while contributing to various businesses' essential data management needs.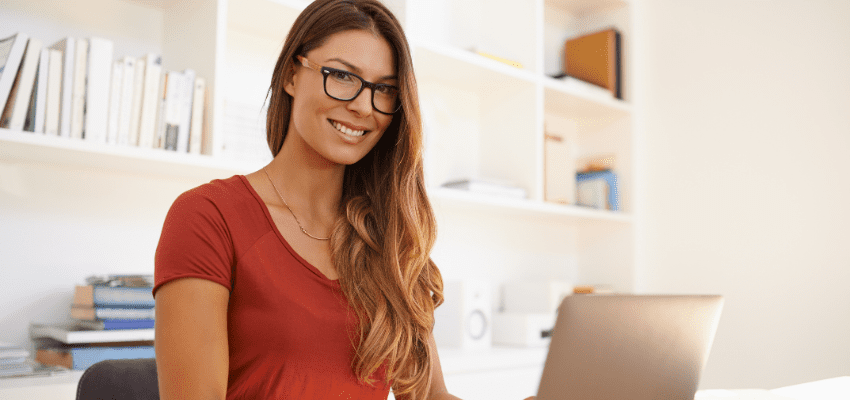 2. How do I become an online data entry specialist?
Becoming an online data entry specialist is a straightforward process, and it doesn't require extensive formal education. Here's a step-by-step guide to help you get started:
– **Acquire Data Entry Skills:** Familiarize yourself with data entry software such as Microsoft Excel and Google Sheets. Practice accuracy and speed in entering data to improve your efficiency.
– **Build a Resume:** Create a compelling resume that highlights your data entry skills and any relevant experiences.
– **Search for Remote Opportunities:** Utilize online job boards and company websites to find remote data entry job openings. Tailor your applications to match specific job requirements.
– **Prepare for Interviews:** Showcase your communication skills during remote interviews and emphasize your ability to work effectively in a virtual environment.
3. Can you do data entry with no experience?
Yes, you can! Many entry-level remote data entry jobs do not require prior experience. These roles serve as a great starting point for individuals looking to break into the field. Emphasize any related skills you possess, such as proficiency in computer software, attention to detail, and accurate typing skills.
As you gain experience in remote data entry positions, you can expand your opportunities and take on more challenging projects.
4. Which site is best for data entry jobs?
When searching for the best sites to find remote data entry jobs, consider the following reputable platforms:
– **FlexJobs:** Known for its vetted remote job listings, FlexJobs is a reliable source for finding data entry opportunities and other remote work.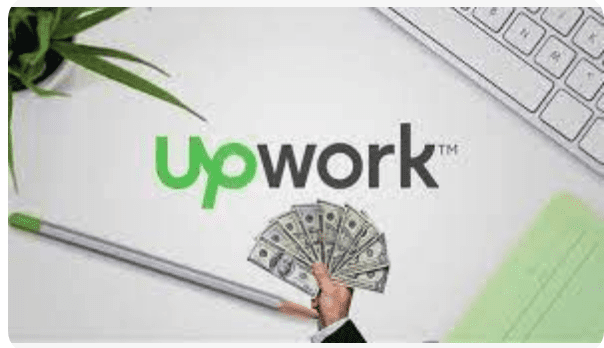 – **Upwork:** A popular freelance platform that hosts data entry gigs from clients worldwide. Create a strong profile and bid on relevant projects.
– **Remote.co:** This website focuses exclusively on remote job listings, including data entry roles with various companies.
Keep in mind that while these platforms are excellent starting points, it's essential to conduct your research and stay vigilant against potential scams.
We hope this FAQ section has provided valuable insights and answered some of the most pressing questions you had about remote data entry jobs.
With the information presented in this article, you're well-equipped to explore the world of remote data entry, kickstart your career, and find lucrative opportunities that align with your skills and preferences.
Remember, the journey to becoming a successful remote data entry professional begins with continuous learning, persistence, and an enthusiastic attitude. Start your job search today, and embrace the freedom and flexibility of remote work in the data entry field!
Building a Strong Online Presence
Establishing a strong online presence can set you apart from other remote data entry job seekers:
Importance of an Online Presence
Maintain a professional LinkedIn profile and, if relevant, a portfolio website showcasing your data entry skills and accomplishments. You can learn to build a website for free here.
Showcasing Skills and Experience
Engage in online communities related to data entry to demonstrate your knowledge and willingness to contribute to the field.
Remote Data Entry Tools and Resources
To excel in remote data entry, familiarize yourself with essential tools and resources:
– **Data Entry Software:** Master popular data entry software like Microsoft Excel and Google Sheets.
– **Data Accuracy Resources:** Explore resources and courses that focus on improving data accuracy and efficiency.
– **Time Management Tools:** Utilize time management apps and techniques to maximize productivity in remote work.
Final Thoughts
Congratulations! You're now equipped with the knowledge and tips to find the best remote data entry jobs online. Remember to tailor your resume, emphasize communication skills, and showcase your expertise through a strong online presence.
Stay vigilant against job scams and make use of valuable tools and resources to excel in your remote data entry career. Start your job search today and embark on an exciting journey to make money online from the comfort of your own home.
Alternative to Remote Data Entry Jobs
If you need help choosing the right Affiliate Program, check out my #1 recommendation on building a successful Affiliate business online. You can get access to hundreds of training videos, 24/7 support, professional consultations, private access to training guides, tools, personal private assistance, my personal help, and much more.
PS: Wealthy Affiliate Review, (My #1 recommendation in detail)
Working Online From Home - A Proven 4 Step System
See the 4 steps to working online from home & earn residual income