Not every MLM company is located in the health and beauty niche. As you will discover in this Scentsy MLM review, some find other niches to ply their trade and make a little money.
Having a fresh scent in your home, especially in winter, can make your house more appealing and easier to live in. The fragrances this company sells will help you achieve that goal and keep your home smelling like it is in the middle of a rose garden.
Is this company up to the standards set by those fragrances it sells? That is for you to determine. All you have to do to find the answer is to continue to read our review. It explores this company, so you have all the data you need to see if it is worth your time and investment.
Just take a few moments and give our review a good read. If you do, you may avoid being employed by a company that is not good for you to work for.
What is Scentsy?
Scentsy was started in 2004 by Heidi & Orville Thompson. It is located in Meridian, Idaho and has factories in Poland, Texas, Kentucky and its home state. Over the years, the business has grown to where the founders employ 1000 people and have over 200,000 sales reps marketing their products in the following territories– USA, Puerto Rico, Guam, Canada, Germany, Ireland, and the UK.
It is funny that Poland is not one of its territories. Also, another reviewer claimed that the founders were Colette Gunnell and Kara Egan, but he or she may have got their wires crossed. We have not found those second names anywhere else.
Is Scentsy A MLM?

Scentsy is a legitimate company that follows the MLM way of business where you have to recruit people to earn a decent income from home.
The products this company makes and sells range from wickless scented candles, scented wax for burners, diffusers, body products, household items, scented natural oils, and electric candle warmers, to just name a few.
It looks like a good niche to be in, especially for those people living in dorm rooms while away at college. Their products are not hard to use, and if you are careful, you shouldn't burn the house down when leaving these items lit and active.
One warmer uses a light bulb to know you are safe from fires when turning it on.
How Does Scentsy Work?
This is a standard MLM company, so you already know how it is going to work. You sign up and pay your sign-up fee, which is $99. That fee gets you 3 free months of use of your personal website, starter kit, business tools and a gift for joining.
The requirements to stay active is that you have to make $150 in sales or product purchases every quarter and pay a $10 fee every month for your website maintenance.
Once all the paperwork is done and you know what is required of you, you start selling to whoever will listen to you. If you are a good salesman or woman and come across like-minded people, you can recruit them to sell under you.
As it is with all MLM companies, recruitment is never out of the picture. Then there are the Personal Volume points that you must get to be paid. There is a minimum of 500PV for you to reach and over 1000PV for your recruits to meet if you want to get paid.
That is another red flag that you have to consider because you will be out a lot of money if you do not get your commissions.
Can You Make Money With Scentsy?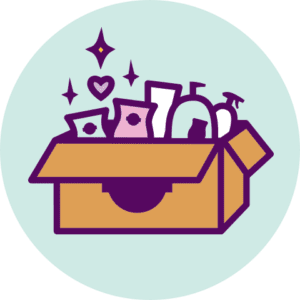 We want to think so because this company is in a good niche, and it does not put all of its eggs in one basket. You have a lot of products to sell that should interest your potential customers. The problem is the products are priced very high.
They are not priced to sell but priced to generate money for the company under the excuse the company has to pay its reps. What throws another monkey wrench into the works are those personal points minimums you need to meet.
It makes many people wonder about MLM Companies as it looks like an excuse not to pay the reps. If you do not meet your minimum goals, you are forced to buy a product to cross that threshold and trigger your payment release.
It's hard to make money under those conditions unless you are fortunate with your territory and your recruits. On top of that, the company will cancel your right to sell if you do not meet those PV minimums/ Think about that for a minute.
In addition, there are 8 ranks to move up before you make the big dollars. The problem is you do not get any bonus money until you reach the 3rd rank.
How To Make Money Scentsy
The first example of making any money with this company is direct selling. You do that by holding 'parties' in people's homes, and they invite their friends to come and see your wares. Then if you make sales, you get a 20% commission if you are on the first rung of the ladder.
If you are on the 2nd to 8th rungs of the ladder, your commission split rises to 25%. It isn't till you get to the 3rd level that you start earning some bonus money. That is 2% for the first two bonus categories. There are 9 bonus categories in all, and to make money from all of them, you have to move up.
The final way to make money, and you guessed it, is through your recruits. If they are good, you earn a commission off of every sale they make. Please don't hold your breath as it is not a high percentage.
The more recruits you have, the more money you can make. The problem is if you recruit in your home territory, you are only undercutting your own sales. You have enough competition from Wal-Mart, Target and similar stores whose similar products are a lot cheaper, so recruit outside of your territory.
Then you have over 200,000 other competitors, but thankfully they are not all in your country.
Scentsy Pros & Cons
MLM companies are a dime a dozen. Sometimes the only way to tell them apart is by their pros and cons. These bits and pieces of information tell you a lot about the company you are considering working for. Here are those bits and pieces for Scentsy.
Pros:
A variety of products to sell
An interesting niche to work in
Fairly good commission rate
Good training program
Money-back guarantee
Member of DSA but…
Different ways to make money
High commission rate
Cons:
Its an MLM company
You have to do a lot of recruiting
Dangerous compensation plan
Hard to reach bonus levels and higher rungs on the ladder
High failure rate
Products are overpriced
Pay to play
Hold parties in strangers' homes
Too much competition
Any Negatives? Beware of Lawsuits
Before we get to the negatives, we should mention the few lawsuits we came across. These are not as bad as it seems for the most part because Scentsy initiated 3 of the 5 known lawsuits and lost one, paying the court costs and legal fees.
One lawsuit brought against them was copyright infringement, and the other was for failing to pay someone for their contribution to one of the product lines. We did not check to see who won and who lost, but as you can see, Scentsy is not playing honestly with others.
Then Scentsy makes false claims about its products, saying that they may be natural when they are not. In their own words, in different areas, the company admits that they use non-natural ingredients, some of which may be bad for your health.
There are other negatives about this company, but you can gather those from the description of how the company works and other previous sections in this review.
Is Scentsy Legitimate?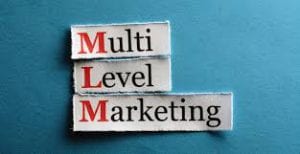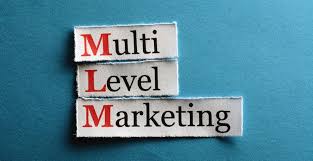 It's an MLM company, so with that in mind, you know that there is some legitimacy to this company. They make and sell their products worldwide, and their customers do get what they paid for.
So, in essence, they are legitimate. What bothers us is their compensation requirement. If you do not make a certain amount of points with your sales effort and your recruits' sales effort, you do not get paid. That is hard to take and forces you to buy a product to make up any difference.
You are out more money than you probably earned. It is not a fair way to treat any sales rep independently or not.
Scentsy MLM Review Final Thoughts
All we can say if you sign up with this company is 'good luck to you.' Even though it makes hundreds of millions of dollars every year, it is still a sketchy company to be working with.
We like the products and the variety of products you can buy and the niche, but the pricing of those items overshadows any good thoughts we had about the company. You will have a lot of competition if you sign up. While competition may hone your skills, it is a hard challenge to overcome.
Hopefully, this Scentsy MLM review has opened your eyes somewhat so you can see what you are getting into when or if you sign up. The grass is not always greener on the other side of the fence.
Working Online From Home - A Proven 4 Step System
See the 4 steps to working online from home & earn residual income