Google has been doing market research for many years, which you will see in this Screenwise Trends Panel Review. This program rewards you for simply browsing the internet using your phone, computer, and other devices. Although Google is a trusted and well-known company, is Screenwise Trends Panel a good way to earn money or not? At what cost? Read about whether Screenwise Trends Panel is for you.
Full Overview Of Screenwise Trends Panel Review
Product Name: Screenwise Trends Panel
Founder: Google LLC
Product Type: Google Market Research Program
Price: Free to join
Best For: People who don't mind sharing their privacy
The Screenwise Trends Panel is a market research program owned by Google that recruits people like you to be part of their user research as their Panelists. All you need to do is to install a browser extension and mobile app; then, you can already start earning from simply browsing the internet as you would normally do.
The Screenwise Trends Panel has become Google Opinion Rewards, a survey app that lets you earn money from answering easy and short surveys.
What is the Screenwise Trends Panel?
The Screenwise Trends Panel tracks your browser activities daily to understand user habits better. It was started by Google back in 2012 as one of its market research programs. Google will use the information collected from you to improve its products, services, and user browsing experience. It also helps Google to optimize ads and marketing for its users.
By 2016, Google rebranded Screenwise Trends Panel to Cross Media Panel. Then by 2018, Google incorporated Cross Media Panel into another one of its rewards programs, the Google Opinion Rewards Program.
How does the Screenwise Trends Panel work?
The Screenwise Trends Panel works fairly straightforwardly. Before you join, you need to pass all their requirements first. It would be best if you were/have:
A US resident
13 years old and above
A computer or a mobile phone
Your Google account
An Internet access
Those between 13 to 17 years old need to seek permission from their parents or their guardian for approval. But this requirement has been changed to 18 years old and above when Screenwise Trends Panel became Google Opinion Rewards.
If you have all the requirements, the next step is to install Google's Chrome browser. Then you need to install a free browser extension and meter app for all your devices such as desktops, laptops, mobile phones, or tablets.
After installing all of this software, you are now a Panelist. You can start browsing the internet, and the browser extension will start tracking your browser behavior discreetly in the background.
Google and its partners will collect the data gathered from the browser extension and the meter app; collectively, they are referred to as "panel data." And to have a better understanding of what panel data is collected from you, here are some of them:
Device use – When the meter app is installed on a device, it will collect and record everything you see and do on that device.

Websites you've visited, how long you stayed, and your interactions on those websites, including your interactions with the website ads.
All interactions and information on all apps, widgets, operating systems, and software such as installing, opening, closing, and uninstalling.
Your use of all communication services such as calls, SMS, instant messaging, emails, etc. Including the time and duration of the calls you made or received, plus the network services being used. Also, the phone numbers that you enter to make outgoing calls, SMS and MMS, and the business entities related to the phone numbers.
The games, music, and videos that you watch and listen to include all their information and the information you provide to these services.
Personal and other information is locally stored on your device using web browser storage and caches.
Device information such as the operating system, version number, phone number, manufacturer as well as location.
Screen captures at any given time.
And many more…
After knowing all that, maybe you are already thinking twice about joining Screenwise Trends Panel or rather its existing version, Google Opinion Rewards. But according to Google, you have the option to pause the meter app or use a non-metered device if you're entering confidential information on websites or apps.
And in exchange for all of this information, you will receive a $5 gift card code instantly after joining the Screenwise Trends Panel. Then another $5 gift card code is sent every three months. Some of the gift options you will be able to choose from are the following:
$5 for the following:
Rixty
Walmart
Barnes and Noble
Overstock.com
Papa John's
Sephora
$25 for the following:
Expedia Hotel Card
Grocery Savings Program Membership
a Magazine Subscription
Child ID Kit
And you can earn more if you add more devices, as shown in the examples below:
One device = instant $2 then $1 per week
Two devices = instant $4 then $2 per week
Three devices = instant $6 then $3 per week
You will continue to receive the gift of your choice every 3 months for at least 1 year period. To be eligible, you need to remain a compliant Panelist, which means actively browsing daily, actively participating in the panel, and being compliant with the terms and conditions.
However, since the Screenwise Trends Panel has become Google Opinion Rewards, the way it works has changed as well. Your earnings will come from answering surveys and no longer from browsing the internet.
You can earn anywhere between $0.10 to $1.00 for each completed survey. The amount varies based on the number of survey questions and the amount of time it takes to complete the survey.
Here are some examples of the survey earnings:
$0.11 for 1 question survey
$0.32 for 2 question survey
$0.56 for 3 question survey
$0.60 for 5 question survey
As you can see, your earnings will depend on how many questions are there in the survey. They are usually fewer than 5 questions, and most of the time, you only need to spend a few seconds. At the same time, other surveys could take up to 15 minutes but don't pay that much.
The surveys can include any of the following:
Your personal information includes your full name, home and work address, location, phone numbers, email addresses, and other identifiable information.
Information on your Google accounts such as Gmail, Google+, or Youtube usernames.
Your household's demographic information includes gender, age, ethnicity, race, spoken languages, marital status, salary, etc.
Other information that Google and its panel partners would ask for can include your habits and personal preferences.
Use your accumulated earnings to buy games, apps, movies, tv shows, and books from the Google play store. The Paypal payment option has been removed for Android users but remained available for Apple users.
So when you have accrued $2.00, an Android user will automatically get it as Google Play Store credits. In contrast, Apple users will receive a notification that the funds have been transferred to their Paypal account.
Can You Make Money With The Screenwise Trends Panel?
Yes, you can make money with the Screenwise Trends Panel. Although the pay is not enough to leave your day job, you can let those rewards accumulate, which can reach an amount good enough to redeem in the future.
How To Make Money With the Screenwise Trends Panel?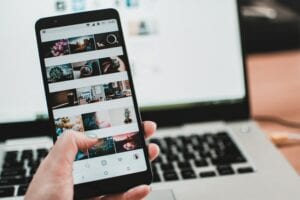 The best way to make money with Screenwise Trends Panel is to browse daily and perhaps add more devices if you like. But since Screenwise Trends Panel is now Google Opinions Rewards, we will focus on how to earn more by answering surveys. Here are some tips:
Enable app notifications
Turn on location services
Visit popular businesses
Answer surveys immediately
Be truthful
Most of these surveys are location-based questions. For example, if you recently visited a restaurant, you may get a survey about your visit and ask questions about your restaurant experience. But for you to get these types of surveys more frequently, your mobile phone's location service should be turned on when you go out.
If you live in the city, there's a high chance that you will be getting more surveys. However, the availability of the surveys is sporadic. There are times when you will receive plenty of surveys, but there are also times when there are none at all.
The Pros & Cons of With The Screenwise Trends Panel
The Screenwise Trends Panel has its good and bad sides, just like any data-gathering company. To gain a better understanding of how it was before, here are its pros and cons.
Pros:
Owned by a trusted company
Free to join
Get paid for what you already do
Cons:
Privacy concerns
Automatic downloads
The pay is not worth your privacy
Lawsuit about privacy law violations
Any Negatives? Beware of Lawsuits
Although the Screenwise Trends Panel does not have any lawsuit filed against them specifically, the company that owns them has. One notable lawsuit is the 37 pages lawsuit filed by Brown and Company versus Google LLC and its parent company, Alphabet Inc, in June 2020.
The lawsuit states that Google has violated the Federal Wiretapping law and California privacy laws. Google claims that its users are in control of their information and what they share with the company.
Therefore they recommend using private browsing mode if they do not wish to share their browsing activities. However, the complainants claim that Google still tracks and collects their real-time browsing activities even when using the private browsing mode, including Google's incognito mode.
The lawsuit is still ongoing today. Google has tried to request the dismissal of the case but denied it. Google faces $5 billion in restitution for damages if they lose the case.
Is the Screenwise Trends Panel Legitimate?
The Screenwise Trends Panel is a legitimate paying program. Perhaps being owned by Google, a trusted brand and company, contributes a lot in that aspect.
Final Thoughts
Although the Screenwise Trends Panel has become a survey app today, privacy is still a concern. The answers you provide to the survey questions can reveal a lot about you. Earning some cents in exchange for your information may not be worth it at all. If you really want to earn a passive income, you can try other ways without having to sell your soul to Google.
If you need help on how to get started, check out my #1 recommendation on building a successful business online. You can get access to hundreds of training videos, 24/7 support, professional consultations, private access to training guides, tools, personal private assistance, my personal help, and much more.
PS: Click here to review my #1 recommendation in detail.
Working Online From Home - A Proven 4 Step System
See the 4 steps to working online from home & earn residual income